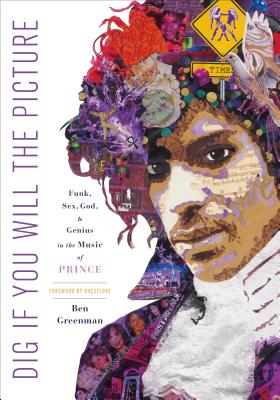 Dig If You Will the Picture: Funk, Sex, God and Genius in the Music of Prince (Hardcover)
Funk, Sex, God and Genius in the Music of Prince
Henry Holt & Company, 9781250128379, 304pp.
Publication Date: April 11, 2017
About the Author
Ben Greenman is a New York Times bestselling author and New Yorker contributor who has written both fiction and nonfiction. His novels and short-story collections include The Slippage and Superbad, he was Questlove's collaborator on Mo Meta Blues and Something to Food About, and he has written memoirs with George Clinton and Brian Wilson. His writing has appeared in The New Yorker, The New York Times, The Washington Post, Mother Jones, McSweeney's, Rolling Stone, and elsewhere."
Advertisement