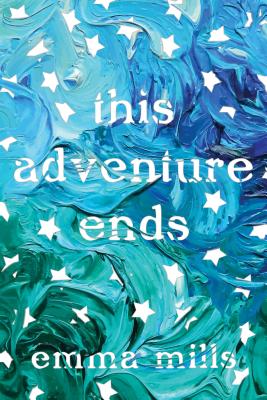 This Adventure Ends (Paperback)
Square Fish, 9781250129376, 336pp.
Publication Date: December 5, 2017
Other Editions of This Title:
Hardcover (10/4/2016)
* Individual store prices may vary.
Description
Filled with intense and important friendships, a wonderful warts-and-all family, shiveringly good romance, and sharp, witty dialogue, this story from Emma Mills (First & Then) is about finding the people you never knew you needed.
Sloane isn't expecting to fall in love with a group of friends when she moves from New York to Florida—especially not a group of friends so intense, so layered with private tragedies and secret codes, so all-consuming. Yet that's exactly what happens. And it will lead her (and, um, her dad) on a life-changing adventure.
Sloane becomes closest to Vera, a social-media star who lights up any room, and Gabe, Vera's twin brother and the most serious person Sloane's ever met. When a beloved painting by the twins' late mother goes missing, Sloane takes on the responsibility of tracking it down, a journey that takes her across state lines—and ever deeper into the twins' lives.
Praise for This Adventure Ends:
"With taut, realistic dialogue, [Mills] expertly crafts blossoming friendships and nascent romances." —Publishers Weekly
"Immensely enjoyable." —Booklist
About the Author
Emma Mills is the author of First & Then, This Adventure Ends, and Foolish Hearts. She lives in Indianapolis, where she is currently pursuing a PhD in cell biology.
Praise For This Adventure Ends…
"With taut, realistic dialogue, [Mills] expertly crafts blossoming friendships and nascent romances." —Publishers Weekly
"Immensely enjoyable." —Booklist
"Fans of romances, friend-ensemble novels, and literary fiction can thus all find their own level of enjoyment here." —The Bulletin
First & Then:
"With sporadic references to Jane Austen's famous characters and wickedly inventive language, Mills closely observes the social milieu of an American high school.... A fresh, smart, inventive, and altogether impressive debut." —Kirkus Reviews, starred review