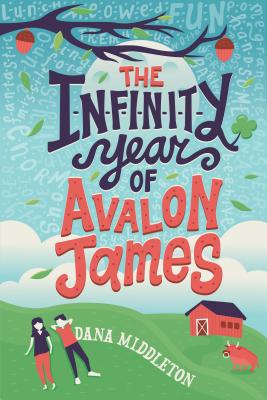 The Infinity Year of Avalon James (Paperback)
Square Fish, 9781250129512, 240pp.
Publication Date: October 17, 2017
Other Editions of This Title:
Hardcover (10/11/2016)
* Individual store prices may vary.
Description
A young girl and her best friend hope to receive magical powers the year they turn ten in this enchanting middle-grade novel.
Avalon James and Atticus Brightwell have a secret—one that they aren't allowed to discuss with anyone. This secret is shared between two best friends. When you and your best friend turn ten years old magical things are said to happen. You both will receive some kind of magical power. It can be a power you can call on time and time again. Or it can be a power that comes once when you need it most. It's your Infinity Year and the possibilities are endless.
After a year of bullying at school and watching her family be torn apart, Avalon is depending on her magical ability appearing soon to help. The clock is ticking toward her eleventh birthday, which would be the end of her powers, and Avalon's hopes are running high. Will she and Atticus get the powers they so desperately want and need?
Dana Middleton's debut novel is a wonderfully enchanting story of the possibility of magic and the even more magical bond between two best friends.
Praise for The Infinity Year of Avalon James:
"Blending realism with just a touch of magic, Middleton's debut novel demonstrates a keen awareness of the infinite possibilities of childhood." —Publishers Weekly
"Avalon has a bright and relatable sensibility that will endear her to readers; her friendship with Atticus is genuine and refreshingly free of boy-girl antagonism and snark. Atticus is a vegetarian and requires medication to address bed-wetting issues, two situations not rare among preteens but seldom addressed in middle grade fiction." —School Library Journal
"Avie is an appealingly flawed heroine . . . The predicaments in which she finds herself showcase the difficulty of dealing with the keenly felt adult/child disconnect when it comes to fairness both in families and at school, situating this perfectly for the late elementary crowd." —The Bulletin
About the Author
Dana Middleton grew up in Georgia before moving to Los Angeles to work in film and theater. She produced the Academy Award–nominated short film Down on the Waterfront and was part of the award-winning cast of La Gioconda, while nurturing her real passion of writing for children. She is the author of The Infinity Year of Avalon James and Open if You Dare. Dana lives in sunny Hollywood with her British husband, author Peter Atkins.
Praise For The Infinity Year of Avalon James…
"Painfully acquired life lessons are related in Avalon's genial, evocative voice . . . A fine, tenderly nuanced tale of the remarkable power of friendship." —Kirkus Reviews, starred review
"Avalon's first-person narrative is forthright and engaging. . . . A well-knit first novel with an involving, affecting story." —Booklist, starred review
"Blending realism with just a touch of magic, Middleton's debut novel demonstrates a keen awareness of the infinite possibilities of childhood." —Publishers Weekly
"Avalon has a bright and relatable sensibility that will endear her to readers; her friendship with Atticus is genuine and refreshingly free of boy-girl antagonism and snark. Atticus is a vegetarian and requires medication to address bed-wetting issues, two situations not rare among preteens but seldom addressed in middle grade fiction." —School Library Journal
"Avie is an appealingly flawed heroine . . . The predicaments in which she finds herself showcase the difficulty of dealing with the keenly felt adult/child disconnect when it comes to fairness both in families and at school, situating this perfectly for the late elementary crowd." —The Bulletin