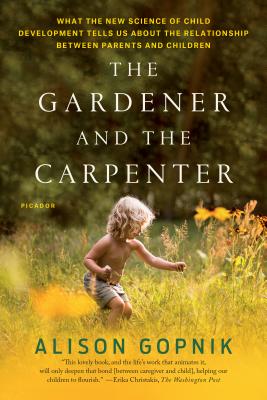 The Gardener and the Carpenter: What the New Science of Child Development Tells Us about the Relationship Between Parents and Children (Paperback)
What the New Science of Child Development Tells Us about the Relationship Between Parents and Children
Picador USA, 9781250132253, 320pp.
Publication Date: August 1, 2017
About the Author
Alison Gopnik is a professor of psychology and an affiliate professor of philosophy at the University of California, Berkeley. She is an internationally recognized leader in the study of children's learning and development. She writes the Mind and Matter column for The Wall Street Journal and is the author of The Philosophical Baby and coauthor of The Scientist in the Crib. She has three sons and lives in Berkeley, California, with her husband, Alvy Ray Smith.
Advertisement