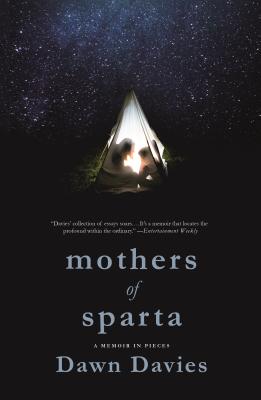 Mothers of Sparta
A Memoir in Pieces
Paperback

* Individual store prices may vary.
Other Editions of This Title:
Digital Audiobook (1/29/2018)
Hardcover (1/30/2018)
February 2018 Indie Next List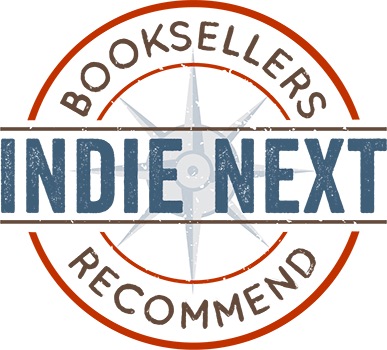 "It has been many years since I can recall encountering such a moving collection of essays. Dawn Davies paints a searing account of her life, from the dating years through the joys and the darkness of motherhood. This engaging debut combines striking prose with fearless honesty to create a profound and thoughtful work. It is a completely immersive experience and one that will leave readers with much to contemplate long after they turn the last exquisite page."
— Pamela Klinger-Horn, Excelsior Bay Books, Excelsior, MN
View the List
Description
"Davies' collection of essays soars.... It's a memoir that locates the profound within the ordinary." —Entertainment Weekly

If you're looking for a typical parenting book, this is not it. This is not a treatise on how to be a mother.

This is a book about a young girl who moves to a new town every couple of years; a misfit teenager who finds solace in a local music scene; an adrift twenty-something who drops out of college to pursue her dream of making cheesecake on a stick a successful business franchise (ah, the ideals of youth). Alone in a new city, she summons her inner strength as she holds the hand of a dying stranger. Davies is a woman who finds humor in difficult pregnancies and post-partum depression (after reading "Pie" you might never eat Thanksgiving dessert the same way). She is a divorcee who unexpectedly finds second love. She is a happily married suburban wife who nevertheless makes a mental list of all the men she would have slept with. And she is a parent who finds herself tested in ways she could never imagine. In stories that cut to the quick, Davies explores passion, loss, illness, pain, and joy, told from her singular, gimlet-eyed, hilarious perspective.

Mothers of Sparta is not a blow-by-blow of Davies' life but rather an examination of the exquisite and often painful moments of a life, the moments we look back on and say, That one, that one mattered. Straddling the fence between humor and, well…not humor, Davies has written a book about what it's like to try to carve a place for oneself in the world, no matter how unyielding the rock can be.
Praise For Mothers of Sparta: A Memoir in Pieces…
2018 Florida Book Awards's Gold Medal Winner for General Nonfiction
Indie Next Pick for February 2018 and 2019
Literary Hub: 15 Books You Should Read This January
Best Book of the Year: BookBrowse
Winner of the New Writers Award for Creative Nonfiction from The Great Lakes Colleges Association

"Davies' collection of essays soars.... It's a memoir that locates the profound within the ordinary."
—Entertainment Weekly

"Offers exquisite writing and storytelling craft. Davies, it seems, can bring to life just about anything with her writing." —Associated Press

"Mothers of Sparta is a superbly written book, at times gently poetic, at times devastating. I was spellbound from start to finish."
—Tim O'Brien

"Beautiful and painful all at once. A heartbreakingly honest book that I couldn't put down." —Jenny Lawson, #1 NYT bestselling author

"In Mothers of Sparta, Dawn Davies writes like an avenging angel. Her stories are poetic, moving, provocative, and bracingly honest as she trains her lucid gaze on some of life's deepest complexities: In the face of terror, betrayal, and impending loss, how do we love? And what does that love cost us? I've never read a book quite like this one, shot through with the light of an extraordinary talent and spirit."
—Dani Shapiro, author of Hourglass: Time, Memory, Marriage

"Dawn Davies's Mothers of Sparta breaks my heart in the best way. From the quietly meteoric trajectory of 'Night Swim' through the devastating title essay and the tidal pull of the collection's finale (which had me awash in spontaneous tears, not for the first time), it was clear to me that I've been missing the voice of Dawn Davies—her humor and her scars, her tenderness and resilience, and her truly staggering ability to stun you with the emotional precision and beauty of her writing—all my life as a woman and a mother and a reader."
—Kate Moses, author of Cakewalk: A Memoir

"Powerful debut...startling, tragic, and ultimately redemptive.... Whether perceptively exploring joy or anguish, Davies digs deeply."
—Publishers Weekly

"Funny, insightful…Davies uses her oodles of talent to remind readers that human beings are never just one thing, and in her essays we see a whole life revealed…Her writing jumps from the page as Davies bares her soul, holding nothing back. Readers will laugh and cry, probably at the same time."
—Booklist

"A collection of quirky, funny, sad, and moving short personal essays that compress the author's life into the snippets and moments that shaped who she is today....Forthright, entertaining essays that portray all the love, struggle, and anguish of being a woman and a mother."
—Kirkus Reviews

"Dawn Davies's Mothers of Sparta deploys an accomplished and startling combination of funny and deeply serious language. She is able to produce paragraphs that are simultaneously hilarious and horrific, and also balance statements of unbearable pain with others of lightness, without slipping into either slightness or overbearing melancholy. Davies writes direct and probing essays about death, depression, sexuality, and parenthood from surprising angles."
—The Great Lakes Colleges Association
Flatiron Books, 9781250133724, 272pp.
Publication Date: January 29, 2019
About the Author
Dawn Davies has a BA from Vermont College of Fine Arts and an MFA from Florida International University. She is the recipient of a Pushcart Special Mention, and her work has been published in numerous journals and anthologies. She lives in Fort Lauderdale, Florida, where she does everything from work construction to teach college writing. Mothers of Sparta is her debut.