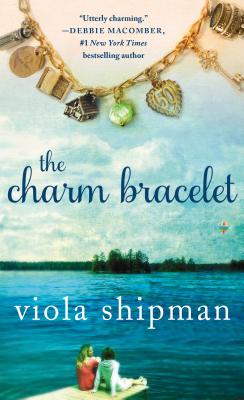 The Charm Bracelet (Mass Market Paperbound)
St. Martin's Press, 9781250136336, 384pp.
Publication Date: January 30, 2018
* Individual store prices may vary.
Description
One charm bracelet. Three generations of women. A whole world of precious gifts waiting to be discovered. . .
On her birthday each year, Lolly's mother gave her a charm, along with the advice that there is nothing more important than keeping family memories alive, and so Lolly's charm bracelet would be a constant reminder of that love. Now, seventy years old and starting to forget things, Lolly knows time is running out to reconnect with a daughter and granddaughter whose lives have become too busy for Lolly or her family stories. But when Arden, Lolly's daughter, receives an unexpected phone call about her mother, she and granddaughter Lauren rush home. Over the course of their visit, Lolly reveals the history of each charm on the heirloom bracelet and, one by one, the family stories help them to reconnect in ways that bring each woman closer to finding love and passion, faith and forgiveness.
"Readers will be charmed." --Good Housekeeping
About the Author
VIOLA SHIPMAN is a penname for Wade Rouse, a popular, award-winning memoirist. Rouse chose his grandmother's name, Viola Shipman, to honor the woman whose charm bracelet and family stories inspired him to write his debut novel, which is a tribute to all of our elders. Rouse lives in Michigan and writes regularly forPeopleand Coastal Living, among other places, and is a contributor to All Things Considered. To date, The Charm Bracelet has been translated into nine languages.