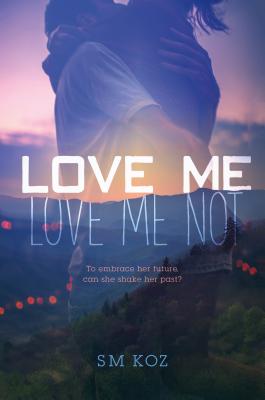 Love Me, Love Me Not (Hardcover)
A Novel
Swoon Reads, 9781250137838, 336pp.
Publication Date: June 19, 2018
Other Editions of This Title:
Paperback (1/1/2022)
* Individual store prices may vary.
Description
Family, abandonment, and forbidden romance are at the core of SM Koz's powerful and emotionally charged novel about a teen who falls for her foster brother.
When Hailey Brown is removed from her home and put into foster care, all she wants is a safe, comfortable place where she can finish school and move on with her life. It's not easy adjusting to a new school and a new life, but Mr. and Mrs. Campbell and their teenage son, Brad, welcome Hailey with open arms.
As Hailey begins to adjust to her new life, she and Brad grow closer. For the first time, Hailey feels like she might have a real shot at a future. Soon, however, Hailey realizes her relationship with Brad has crossed the line from friendship into something more. But being with Brad would mean giving up the perfect life that Hailey has waited so long to have.
Can Hailey and Brad resist the feelings that are developing between them—or will they risk it all to be together?
Chosen by readers like you for Macmillan's young adult imprint Swoon Reads, SM Koz delivers a powerful debut about the ups and downs of being a foster child.
Praise for Love Me, Love Me Not:
"Hailey's history is real and true." —LydiaBeach, reader on SwoonReads.com
"I could feel every emotion through the author's words." —AnnaBanana, reader on SwoonReads.com
" Gripping and pulls at the heart strings." —R. Turner, reader on SwoonReads.com
About the Author
SM KOZ is a medical writer from North Carolina, where she lives with her husband, two sons, and numerous pets. She has a BS in Biology from Duke University and a Doctorate in Veterinary Medicine from North Carolina State University. When she isn't writing, she enjoys reading, photographing nature and her family, gardening, travelling, and attempting, usually unsuccessfully, to decorate birthday cakes. Love Me, Love Me Not is her first traditionally published novel.
Praise For Love Me, Love Me Not: A Novel…
Praise for Love Me, Love Me Not, from our Swoon Readers
"I loved this book! Growing up as a foster sibling, I understand how skeptical a family can be. Hailey's history is real and true." —LydiaBeach, reader on SwoonReads.com
"I love how I could feel every emotion through the author's words. I wouldn't change anything about the book. It's an amazing book and I would recommend it to anyone!" —AnnaBanana, reader on SwoonReads.com
"I love this book! It was so cute yet full of suspense. There were many heated scenes and oh-my-gosh moment, too!" —Tay, reader on SwoonReads.com
"This book was amazing! I loved reading about Brad and Hailey, it's such a beautiful book with real life problems. I can't wait to read more about them two." —WattPadBai, reader on SwoonReads.com
"Love this book! Gripping and pulls at the heart strings." —R. Turner, reader on SwoonReads.com