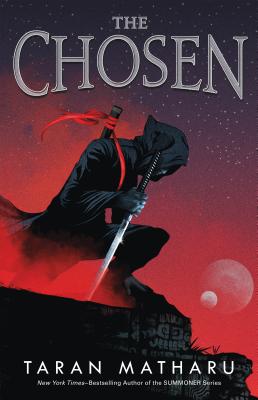 The Chosen (Contender #1) (Hardcover)
Feiwel & Friends, 9781250138705, 368pp.
Publication Date: June 4, 2019
* Individual store prices may vary.
Description
The Chosen introduces the epic Contender trilogy from Taran Matharu, author of the New York Times–bestselling Summoner series.
Throughout history, people have vanished with no explanation. A group of teenagers are about to discover why.
Cade is settling into a new boarding school, contemplating his future, when he finds himself transported to another realm. He soon discovers their new world is populated with lost remnants from the past: prehistoric creatures, ancient relics, and stranger still—people. Overwhelmed by his new surroundings, Cade has little time to adjust, for soon he and his fellow classmates are forced to become contenders in a brutal game, controlled by mysterious overlords.
But who are these beings and why did they choose these teens? Cade must prepare for battle . . . because hiding is not an option.
About the Author
Taran Matharu wrote his first book when he was nine years old. At twenty-two, he began posting The Novice on Wattpad (the online writing website) and reached over three million reads in less than six months. The Novice is the first book in the New York Times-bestselling Summoner series, which includes three books and a prequel, as well as the companion The Summoner's Handbook. Taran lives in London.
Praise For The Chosen (Contender #1)…
Praise for The Novice:
A New York Times Bestseller
"The appealing characters, fast-paced plot, focus on racial politics, and interesting demon varieties (demonology addendum included) make this an enjoyable read." —School Library Journal
"Fantasy readers should enjoy this entertaining, comfortably familiar-feeling adventure featuring an earnest soldier-schoolboy and his demonic sidekick." — Kirkus Reviews
"This plot-focused fantasy adventure will be a satisfying read for a wide age range of readers, especially fans of role-playing games and Christopher Paolini." —VOYA
"Taran Matharu . . . racked up more than a million reads for his first novel, Summoner, in only four months." —NBCnews.com
Praise for The Inquisition:
"A fast-paced, familiar tale with strong echoes of Tolkien, Pullman, and Pokémon." —Kirkus Reviews
Praise for The Battlemage:
A USA Today Bestseller
A New York Times Bestseller