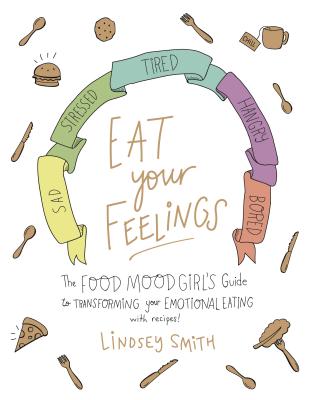 Eat Your Feelings: The Food Mood Girl's Guide to Transforming Your Emotional Eating (Paperback)
The Food Mood Girl's Guide to Transforming Your Emotional Eating
Wednesday Books, 9781250139412, 272pp.
Publication Date: January 2, 2018
About the Author
Lindsey Smith is a nationally recognized author, health coach, speaker, wellness icon, and the blogger behind Food Mood Girl. Best known for her books Junk Foods & Junk Moods and Food Guilt No More, Lindsey has reached thousands of people looking to enhance their mood, decrease their anxiety and learn to love themselves just a little more. When not helping others, Lindsey is typically spending time in her hometown with her husband and dog, Winnie Cooper. Lindsey lives in Pittsburgh, PA.
Advertisement