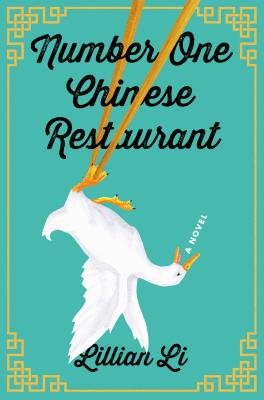 Number One Chinese Restaurant
A Novel
Hardcover

* Individual store prices may vary.
Other Editions of This Title:
Digital Audiobook (6/18/2018)
Paperback (6/4/2019)
Summer 2019 Reading Group Indie Next List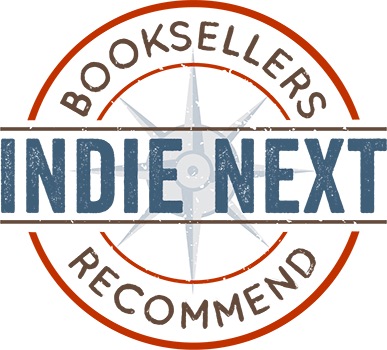 "Lillian Li's debut novel is a prism of cross-generational immigrant perspectives set in the fiery, fast-paced, and zany confines of the Beijing Duck House, a Chinese restaurant. Adorned in embroidered dragons and phoenixes and draped with gold tassels, the Duck House is all the stuff of our Chinese takeout fantasies! More than that, it is the Han family's legacy—a place where veteran waiters Nan and Ah-Jack have built their lives, and where the next generation, Annie and Pat, work out their post-pubescent awkwardness. In the midst of disaster, this colorful cast of characters illustrate a rich and heartfelt story about culture, self-examination, and how family can be defined outside of bloodlines."
— Thu Doan, Brazos Bookstore, Houston, TX
View the List
Description
Named a Must-Read by TIME, Buzzfeed, The Wall Street Journal, Star Tribune, Fast Company, The Village Voice, Toronto Star, Fortune Magazine, InStyle, and O, The Oprah Magazine

"A joy to read—I couldn't get enough."
—Buzzfeed

"This novel practically thumps with heartache and sharp humor."
—Chang-rae Lee, New York Times bestselling author of Native Speaker

An exuberant and wise multigenerational debut novel about the complicated lives and loves of people working in everyone's favorite Chinese restaurant.

The Beijing Duck House in Rockville, Maryland, is not only a beloved go-to setting for hunger pangs and celebrations; it is its own world, inhabited by waiters and kitchen staff who have been fighting, loving, and aging within its walls for decades. When disaster strikes, this working family's controlled chaos is set loose, forcing each character to confront the conflicts that fast-paced restaurant life has kept at bay.

Owner Jimmy Han hopes to leave his late father's homespun establishment for a fancier one. Jimmy's older brother, Johnny, and Johnny's daughter, Annie, ache to return to a time before a father's absence and a teenager's silence pushed them apart. Nan and Ah-Jack, longtime Duck House employees, are tempted to turn their thirty-year friendship into something else, even as Nan's son, Pat, struggles to stay out of trouble. And when Pat and Annie, caught in a mix of youthful lust and boredom, find themselves in a dangerous game that implicates them in the Duck House tragedy, their families must decide how much they are willing to sacrifice to help their children.

Generous in spirit, unaffected in its intelligence, multi-voiced, poignant, and darkly funny, Number One Chinese Restaurant looks beyond red tablecloths and silkscreen murals to share an unforgettable story about youth and aging, parents and children, and all the ways that our families destroy us while also keeping us grounded and alive.
Praise For Number One Chinese Restaurant: A Novel…
NAMED A BEST BOOK OF THE YEAR BY NPR, Real Simple, Bustle, and The Wall Street Journal
Long Listed for The Center for Fiction's 2018 First Novel Prize
An Indie Next Pick for July

"So expertly does first-time novelist Lillian Li conjure the Beijing Duck House, a gaudy, tatterdemalion restaurant in Rockville, Md., that readers of Number One Chinese Restaurant can almost taste its signature dish and feel the heat of its woks. . . . By turns darkly funny and heartbreaking."
—The Wall Street Journal

"A deliciously comic debut novel about secrets, scandal, and the patriotism at the heart of the hustle."
—O, The Oprah Magazine

"Evocative. . . . Li's novel revolves around the tangled inner workings of the family-owned Beijing Duck House . . . Chinese-born family members and workers [for whom] the Beijing Duck House has displaced Beijing itself as 'the heart-center of the universe.' . . . [Li's writing] engrosses."
—New York Times Book Review

"Li shines in portraying lives shaped by work in this service industry . . . [rewarding] readers with a compelling family story about love, work, and what it means to serve."
—USA Today

"Fantastic. . . . Reminiscent of a prime time drama that you can't stop watching."
—Bon Appétit

"[A] crackling debut. . . . Li's talent for human tragicomedy grows more evident by the page."
—Entertainment Weekly

"[Li] never loses control of this tight, well-paced story, delivering tragedy, dark humor, and even a few surprises by the end."
—Shondaland

"[Li] writes with a confidence that suggests decades of experience. . . . Imaginative and evocative . . . [Number One Chinese Restaurant] is an insightful and elegant novel, beautifully written and with an impressively large and diverse cast of characters."
—The Guardian

"A wonderfully honest portrait of what it takes to make it in America."
—The Village Voice

"Blends delicious writing with intricate family dynamics, the perfect recipe for a page-turner to devour in the summer sun."
—amNew York

"A darkly comic novel about complicated families—those created by blood and those forged through circumstance. With wit and heart, Li explores a Chinese-American community torn between ambition and loyalty as each character strives for a world bigger than the restaurant that has bound them together. An exciting debut."
—Brit Bennett, New York Times bestselling author of The Mothers

"Li takes us into the world of restaurants that many Americans frequent, but don't understand. The Beijing Duck House . . . is a neighborhood staple, but the labor of the owner, staff, and cooks is invisible. Li brings that world to life, giving readers a glimpse into what it takes to keep establishments running and serving soul-stirring food."
—Bitch Media

"[Number One Chinese Restaurant] is a lot of things . . . a multigenerational immigration story, an insider look at the often grueling life of the career server or line cook, a romance, a coming-of-age (at any age). Most significantly, it is a joy to read—I couldn't get enough."
—Buzzfeed

"A smart combination of Chinese-American life, service industry travails, and the ups and downs of belonging to a family, Number One Chinese Restaurant will make great discussion fare for book clubs."
—Shelf Awareness (starred review)

"A freshly written, punchily flavored, and richly realized tale of intergenerational family strife."
—Sunday Times

"Funny, tender, and tragic, Number One Chinese Restaurant is a perfectly seasoned debut."
—Financial Times

"Darkly hilarious. . . . Number One Chinese Restaurant is anything but typical, as Li combines broiling anger and slow-simmering love in delicious proportions."
—BookPage

"Lillian Li is a brilliant young writer and someone to watch. Her work understands human secrets generally as well as secret places both in the world and in the mind; her narratives are complex, mysterious, moving, and surprising."
—Lorrie Moore, New York Times bestselling author of Bark and Birds of America

"I adored the vitality of this deviously charming and smart debut. Full of impassioned and ever-yearning characters, the novel practically thumps with heartache and sharp humor. The prose sparkles, too, with the rhythm and sting of exquisitely close observation and hard-earned wisdom, announcing Lillian Li as a striking new literary talent."
—Chang-rae Lee, New York Times bestselling author of On Such a Full Sea and Native Speaker

"Li vividly depicts the lives of her characters and gives the narrative a few satisfying turns, resulting in a memorable debut."
—Publishers Weekly

"A vibrant multi-generational debut. . . . This engrossing novel reads like a highly entertaining soap opera."
—Book Riot

"Evoking every detail of [this restaurant] with riveting verisimilitude . . . Li's sense of the human comedy and of the aspirations burning in each human heart puts a philosophical spin on the losses of her characters. . . . A writer to watch."
—Kirkus

"Li expertly crafts a deeply felt and beautifully evoked multigenerational novel. . . . Heartful, tender, necessary, and wise."
—The Book Report

"If a Chinese restaurant can be seen as a kind of cultural performance, Lillian Li takes us behind the scenes to offer a richly engrossing story of overlapping intrigues—commercial, generational, and romantic. She conjures the 'eco-system' of this workplace with insider acuity and renders her bustling, hustling clan of waiters, hostesses, cooks, and managers with brilliant feeling. Number One Chinese Restaurant is a vibrant, memorable debut."
—Peter Ho Davies, author of The Fortunes

"Li has crafted complex and nuanced characters . . . bringing depth and shape to the lives of those often found behind the scenes."
—Asian Review of Books

"A heady read of parents and children, youth and aging, and above all what it means to be family and how far we are willing to go to give it all up."
—The Hungry Reader

"Li taps into the universal tensions of generational conflict with a light, humane touch. . . . [A] deeply affecting, intricately detailed work."
—The National Book Review
Henry Holt and Co., 9781250141293, 304pp.
Publication Date: June 19, 2018
About the Author
Lillian Li received her BA from Princeton and her MFA from the University of Michigan. She is the recipient of a Hopwood Award in Short Fiction, as well as Glimmer Train's New Writer Award. Her work has been featured in Guernica, Granta, and Jezebel. She is from the D.C. metro area and lives in Ann Arbor, Michigan. Number One Chinese Restaurant is her first novel.
1. Jimmy longs to establish a new restaurant that does away with many of the stereotypical features of Chinese cuisine in America—padded booths, Lazy Susans, a menu of easily recognizable dishes, and waiters with heavy accents. What does his desire to eliminate these elements say about his identity as Chinese-American, as well as his relationship with his father, who embraced such classic staples to make a profit? How does his opinion change after opening the Beijing Glory, and why?
2. "I don't know my own family, and I've lived and worked with them my entire life," Jimmy says to Janine. How can proximity to so many people—the restaurant family that Jimmy has more or less chosen and the family he was born into—still cause them to remain strangers in some ways? Are there people in your own life who you see on a daily basis but still remain strangers to you? Do you wish you had a deeper connection with these people, or in some cases, does it help to remain distant?
3. The novel follows three workplace romances: Ah-Jack and Nan, Jimmy and Janine, and Pat and Annie. How are these relationships alike, and how are they different from one another? What sort of factors—age, socioeconomic status, upbringing— might account for these differences, and in what ways may they not?
4. Uncle Pang is willing to grease palms and put other lives in jeopardy to get what he wants, with seemingly little regard for the consequences. But Jimmy, Annie, Pat, and many of this novel's other characters are shaped by the mistakes they make. What can be learned about the value of mistakes from the problems these characters have caused, as well as the subsequent handling of them?
5. Although part of the family business, both Pat and Annie at times push away from their familial expectations to act out as typical American teenagers. What challenges do they face as first-generation Asian-Americans, and how do they embrace this cultural dichotomy? What sort of issues naturally arise between immigrant parents and their American-born children?
6. As parents, Nan, Johnny, and Feng Fei must make difficult decisions for the futures of their children. How do the decisions parents make help or hurt their children in this novel? In what ways does this novel serve as a resource for understanding and analyzing your own family dynamics and/or the legacy of culture and tradition in your life?
7. Many characters in Number One Chinese Restaurant are searching for and offering forgiveness. Does Jimmy see something in Pat that causes Jimmy to offer Pat his forgiveness, and how might forgiving Pat separate Jimmy from Pang—and with what consequences for Jimmy?
8. Even after attempting to move away from the Duck House, the legacy his father has left behind, and the ways of his family, Jimmy is desperate to hold onto certain traditions. Why do you think Jimmy feels the need to hold on to tradition? And what is a legacy? Can legacy be redefined as those who carry it on continue to grow and change?
9. Like the staff within every city's or town's favorite restaurant, the Duck House family is a group of people who work twelve hours a day, six days a week, closer to each other than to the families they leave at home. Did reading this novel change your perspective on the staff in any restaurant or business where you have been a customer? If so, how has your perspective on those people changed, and what might you have learned or discovered about yourself from those changes?
10. What expectations did you have for the book when you encountered its title, Number One Chinese Restaurant? Why do you think the author chose this title? What attitudes or opinions might the characters have toward such a proclamation? What attitudes or opinions did you have, and did those change as you read?
or
Not Currently Available for Direct Purchase