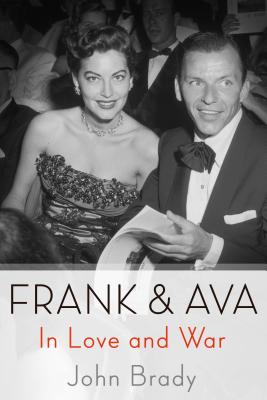 Frank & Ava (Paperback)
In Love and War
A Thomas Dunne Book for St. Martin's Griffin, 9781250145017, 320pp.
Publication Date: November 14, 2017
* Individual store prices may vary.
Description
The love story of Frank Sinatra and Ava Gardner has never been fully explored or explained—until now. Frank & Ava delves deeply into the lives of these two iconic stars and their turbulent lifelong relationship.
It began in Hollywood's golden age when Ava was emerging as a movie star. But she fell in (and out of) love too easily. Mickey Rooney married her because he wanted another conquest. Artie Shaw treated her like a dumb brunette, giving her a reading list on their honeymoon. Neither marriage lasted a year. Then, after being courted by Howard Hughes and numerous others, along came Frank Sinatra.
His passion for Ava destroyed his marriage and brought him close to ruin. Their wild affair broke all the rules of the prudish era as Frank left his wife and children and pursued Ava on an international stage. They became romantic renegades, with the press following them from location to location.
They married, but then came the quarrels, separations, infidelities, and reconciliations. Eventually, there was a divorce, and they thought it was over. It wasn't.
Through all of the tortured years of separation and splintered affairs with others, they maintained a secretive relationship known only to those who recognized that this was the love of a lifetime. Over the years, they attempted to reconcile, romanced and nurtured each other, right to the end. In Frank & Ava, longtime Sinatra specialist John Brady uncovers the beauty of this epic love story.
About the Author
John Brady is a veteran writer, editor, and author of five books, including The Craft of the Screenwriter and the investigative biography Bad Boy: The Life and Politics of Lee Atwater. A longtime Sinatra specialist, he worked at Warner/Reprise Records in the 1970s when Frank Sinatra came out of a brief retirement as "Ol' Blue Eyes." Brady was editor-in-chief at Writer's Digest and Boston magazine, and founding editor of The Artist's Magazine. His byline has appeared in New York, New Times, Esquire, American Film, The Washington Post Magazine, The Boston Globe Magazine and numerous other publications. He has taught journalism at Boston University, Emerson College, the Scripps School of Journalism (Ohio University) and was Hearst Visiting Professor at the University of Missouri Journalism School. He lives and writes in Newburyport, Massachusetts.