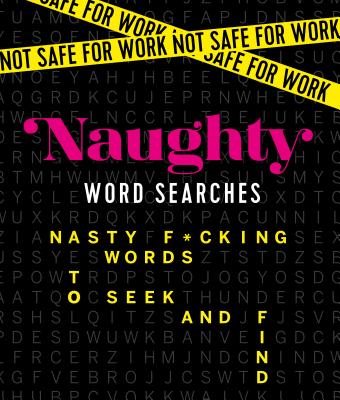 Not Safe for Work (Paperback)
Naughty Word Searches: Nasty F*cking Words to Seek and Find
Castle Point Books, 9781250147738, 192pp.
Publication Date: October 3, 2017
Other Editions of This Title:
Paperback (10/3/2017)
* Individual store prices may vary.
Description
Swear-word coloring books have taken the world by storm, but puzzle books are still in the same-old no-fun zone. Not anymore! NOT SAFE FOR WORK puzzle books are the vulgar books you're looking for when you're tired of all the goody-two shoes books on the market. This one features all of the naughty words that are supposed to stay in the bedroom, but are a whole lot more fun when they don't.
About the Author
Caitlin Peterson is the author of the coloring books Zendoodle Coloring Presents Nice Kitty! and Zendoodle Coloring Presents Good Dog!, as well as the humor books Not Safe for Work: Naughty Word Searches and Phony Loser: The Donald Trump Mix 'n' Match Insult Generator.