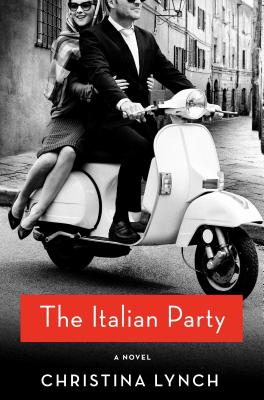 The Italian Party (Hardcover)
A Novel
St. Martin's Press, 9781250147837, 336pp.
Publication Date: March 20, 2018
Other Editions of This Title:
Digital Audiobook (3/19/2018)
Paperback (3/5/2019)
Library Binding, Large Print (8/8/2018)
Pre-Recorded Audio Player (4/1/2018)
* Individual store prices may vary.
April 2018 Indie Next List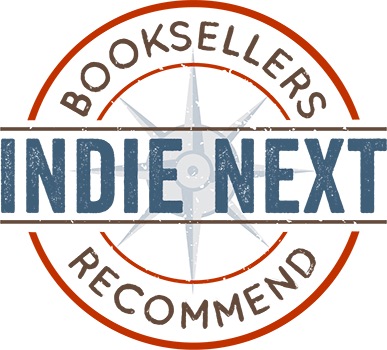 "Chris Pavone's The Expats meets Amor Towles' A Gentleman in Moscow in this delightful novel. Scottie and Michael Messina are newlyweds when they arrive in Italy in April of 1956, where Michael is supposed to head up a new division of Ford. There is so much unknown between any typical pair of newlyweds, but Michael and Scottie harbor deeper secrets from each other, among them Michael's true occupation as a spy for the American government. Lynch evokes the period of the 1950s - Betty Crocker, Wonder Bread, and an entrenched distrust of Communism - in a story that froths with gossip and is sweetened by intrigue, stirred with the complex history of Italian and American relations. Delicious and positively drinkable."
— Becky Petterson, Bloomsbury Books, Ashland, OR
View the List
Description
One of the Wall Street Journal's "Six More Books to Read This Winter" • "Required Reading," The New York Post • Library Journal's "Spring/Summer Bests" of 2018 • A Sonoma Index-Tribune Bestseller • One of CrimeReads' "Debuts to Discover Spring 2018"
"Deeply funny." —The New York Times Book Review podcast
"[A] sweltering thriller set against the backdrop of what is probably your dream getaway destination: Tuscany." —Bustle
"Tremendous fun! Wives with big secrets, husbands with bigger ones, swirling around a 1950s Siena teeming with seduction and spycraft." —Chris Pavone, New York Times bestselling author of The Travelers

"Seeing the "antiquated" culture of postwar/Cold War Italy through the eyes of Americans, obsessed with modern convenience and progress, sort of mirrors my Italy to America transition in a fun way—plus there are spies! Affairs! and lot of food!!" —Giada De Laurentiis
"Imagine Beautiful Ruins plus horses; Toujours Provence with spies, a mystery and sex. The Italian Party is a fizzy, page-turning delight that begs for a Campari and soda!" —Julia Claiborne Johnson, author of Be Frank With Me
"I've always wanted to take a trip to Italy in the 1950's and The Italian Party is my ticket. Like the best Italian paintings, this smart and funny book deftly combines the light and the dark. Christina Lynch's prose pairs well with any hearty Tuscan red." —Conan O'Brien
Newly married, Scottie and Michael are seduced by Tuscany's famous beauty. But the secrets they are keeping from each other force them beneath the splendid surface to a more complex view of ltaly, America and each other.
When Scottie's Italian teacher—a teenager with secrets of his own—disappears, her search for him leads her to discover other, darker truths about herself, her husband and her country. Michael's dedication to saving the world from communism crumbles as he begins to see that he is a pawn in a much different game. Driven apart by lies, Michael and Scottie must find their way through a maze of history, memory, hate and love to a new kind of complicated truth.
Half glamorous fun, half an examination of America's role in the world, and filled with sun-dappled pasta lunches, prosecco, charming spies and horse racing, The Italian Party is a smart pleasure.
About the Author
Christina Lynch's picaresque journey includes chapters in Chicago and at Harvard, where she was an editor on the Harvard Lampoon. She was the Milan correspondent for W magazine and Women's Wear Daily, and disappeared for four years in Tuscany. In L.A. she was on the writing staff of Unhappily Ever After; Encore, Encore; The Dead Zone and Wildfire. She now lives in the foothills of the Sierra Nevada. She is the co-author of two novels under the pen name Magnus Flyte. She teaches at College of the Sequoias. The Italian Party is her debut novel under her own name.
Praise For The Italian Party: A Novel…
"An intriguing and compelling spy story where love, mystery, romance and history intertwine." —Antonia
"About an American couple who moves to Sienna in the 1950's. Seeing the "antiquated" culture of postwar/cold war Italy through the eyes of Americans, obsessed with modern convenience and progress, sort of mirrors my Italy to America transition in a fun way—plus there are spies! Affairs! and lot of food!!" —Giada De Laurentiis
"I've always wanted to take a trip to Italy in the 1950's and The Italian Party is my ticket. Like the best Italian paintings, this smart and funny book deftly combines the light and the dark. Christina Lynch's prose pairs well with any hearty Tuscan red." —Conan O'Brien
"Deeply funny." —The New York Times Book Review Podcast
"Extraordinarily entertaining and captivating [...] a light and fun read." —The Washington Bookreview
"In The Italian Party, Christina Lynch delivers a sweltering thriller set against the backdrop of what is probably your dream getaway destination: Tuscany." —Bustle
"It is the 1950s, and young American newlyweds Scottie and Michael have moved to Italy and are ready to explore the Tuscan countryside, living the expat dream. But nothing goes quite as expected, either with their marriage, their financial situation or the locals in their new town. Pasta and dark secrets abound." —The New York Post
"Charming fun from cover to cover." —HelloGiggles
"Intriguing and compelling." —Women's Wear Daily
"Perfect for anyone who has dreamed of escaping life to live abroad, and addresses how the political can influence the personal in ways we might never expect." —Real Simple
"Christina Lynch sets up the perfect 1950's expat novel for the 21st century reader, a story that reads like it was made in the golden days of Cinecittá, where apparent post-war optimism was mixed with the real strain of poverty, injustice and desperation." —BlogCritics
"The novel, set during the Cold War in Siena, Italy, combines history, romance and a dash of spycraft." —Visalia Times Delta
"This novel is dashing, fun, sexy and witty—a fun read on multiple levels." —Historical Novel Society Magazine
"Set in Siena in 1956, this debut novel is a spy thriller, comedy of manners, and valentine to Italy, spiked with forbidden sex and political skulduggery...The ending is unexpected, with the author displaying a sophisticated, nuanced view of love and marriage that feels very modern. Or maybe it's just Italian." —Kirkus Reviews
"[Lynch's] affection for and knowledge of the Italian people and way of living are evident: her food descriptions in particular are droolworthy. Readers will be rooting for Michael and Scottie through the story's many adventures and intrigue, while political and social commentary add an extra layer of depth." —Booklist
"The story plays like a confectionary Hollywood romance with some deeper notes reminiscent of John le Carré and Henry James. Scottie is a resilient main character who might have been played by Grace Kelly or Audrey Hepburn in a 1950s movie adaptation of this entertainingly subversive take on that seemingly innocent period." —Publisher's Weekly
"In her gracefully written debut, as effervescent as spumante, Lynch dramatizes the allure and power of secrets - in politics and in marriage - while depicting with sly humor the collision between the American do-gooder naïveté and Italian culture. Italophiles and anyone interested in spying and the expat experience will love the spot-on social commentary." —Library Journal (Starred Review)
"Enjoyable, stylish." —Pat Saperstein, Variety
"Christina Lynch has accomplished a rare American literary feat with this captivating novel whose keen political edge and historical resonance feel very timely. Her grasp of mid-century Cold War culture, of sexual identity, the world of personal secrecy and intimacy, trust and betrayal, naive patriotism and profound national identity, are swirled into a page-turner that is both a genuine romance and a thoughtful spy story." —Patricia Hampl, author of The Florist's Daughter
"Tremendous fun! Wives with big secrets, husbands with bigger ones, swirling around a 1950s Siena teeming with seduction and spycraft." —Chris Pavone, New York Times bestselling author of The Travelers and The Expats
"Imagine Beautiful Ruins plus horses; Toujours Provence with spies, a mystery and sex. The Italian Party is a fizzy, page-turning delight that begs for a Campari and soda!" —Julia Claiborne Johnson, author of Be Frank With Me
"Christina Lynch's hapless American newly-weds give us plenty to worry about as they dig their way into the dark heart of Italy (1956) and into the even darker heart of the CIA. They give us plenty to laugh about, too, in this volatile mixture of old-world charm and cold-war politics." —Bob Hellenga, author of The Fall of a Sparrow