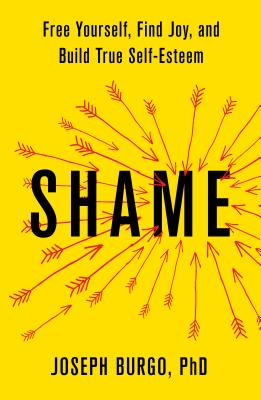 Shame (Hardcover)
Free Yourself, Find Joy, and Build True Self-Esteem
St. Martin's Essentials, 9781250151308, 320pp.
Publication Date: November 6, 2018
* Individual store prices may vary.
Description
An intimate look at the full spectrum of shame--often masked by addiction, promiscuity, perfectionism, self-loathing, or narcissism--that offers a new, positive route forward
Encounters with embarrassment, guilt, self-consciousness, remorse, etc. are an unavoidable part of everyday life, and they sometimes have lessons to teach us--about our goals and values, about the person we expect ourselves to be. In contrast to the prevailing cultural view of shame as a uniformly toxic influence, Shame is a book that approaches the subject of shame as an entire family of emotions which share a "painful awareness of self."
Challenging widely-accepted views within the self-esteem movement, author Joseph Burgo argues that self-esteem does NOT thrive in the soil of non-stop praise and encouragement, but rather depends upon setting and meeting goals, living up to the expectations we hold for ourselves, and finally sharing our joy in achievement with the people who matter most to us. Along the way, listening to and learning from our encounters with shame will go further than affirmations and positive self-talk in helping us to build authentic self-esteem.
Richly illustrated with clinical stories from Burgo's 35 years in private practice, Shame also describes the myriad ways that unacknowledged shame often hides behind a broad spectrum of mental disorders including social anxiety, narcissism, addiction, and masochism.
About the Author
JOSEPH BURGO, PH.D. has been practicing psychotherapy for more than 35 years. His articles and commentary have appeared in The New York Times, The Atlantic, The Washington Post, and other major publications. He also writes a blog on the topic of shame for Psychology Today and covers personal development issues from a psychodynamic perspective on his personal website, After Psychotherapy. He is the author of Why Do I Do That?and The Narcissist You Know.