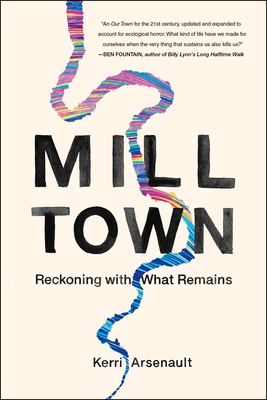 Mill Town
Reckoning with What Remains
Hardcover

* Individual store prices may vary.
Other Editions of This Title:
CD-Audio (9/1/2020)
Paperback (9/7/2021)
September 2020 Indie Next List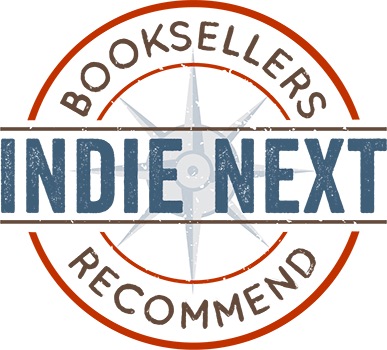 "This is a beautifully written story about two small towns in Maine and the paper mill that is the foundation of their economy. It tells the much bigger story of the sacrifice of the workers, and the injustices to them and the environment. Arsenault masters the nuances of family and history, which pulled me into the story in the first few pages and kept me there. A tender and honest reveal of her own family and hometown, and a truthful history of our nation. I'll be recommending this as a must-read to our customers."
— Todd Miller, Arcadia Books, Spring Green, WI
View the List
Description
Finalist for the 2020 National Book Critics John Leonard Prize for Best First Book
One of O Magazine's Best Books of Fall 2020

"A powerful, blistering, devastating book. Kerri Arsenault is both a graceful writer and a grieving daughter in search of answers and ultimately, justice." —Dani Shapiro, author of Inheritance

Kerri Arsenault grew up in the rural working class town of Mexico, Maine. For over 100 years the community orbited around a paper mill that employs most townspeople, including three generations of Arsenault's own family. Years after she moved away, Arsenault realized the price she paid for her seemingly secure childhood. The mill, while providing livelihoods for nearly everyone, also contributed to the destruction of the environment and the decline of the town's economic, physical, and emotional health in a slow-moving catastrophe, earning the area the nickname "Cancer Valley."

Mill Town is a personal investigation, where Arsenault sifts through historical archives and scientific reports, talks to family and neighbors, and examines her own childhood to illuminate the rise and collapse of the working-class, the hazards of loving and leaving home, and the ambiguous nature of toxins and disease. Mill Town is a moral wake-up call that asks, Whose lives are we willing to sacrifice for our own survival?
Praise For Mill Town: Reckoning with What Remains…
"Combining personal history with investigative reporting, Arsenault pays loving homage to her family's tight-knit Maine town even as she examines the cancers that have stricken so many residents."—The New York Times Book Review (Editors' Choice)

"Part beautiful memoir and regional history, part investigative journalism, part environmental diatribe countered by a poetic ode to place. In short, it's a fraught love letter to that fragile American entity, the small, rural, working-class town….Arsenault's prose shines…She has done immense and important research and delivered an engaging tale that deserves a close read."—Stephanie Hunt, The Post and Courier (Charleston)

"Trenchant and aching…What Arsenault has provided is a model of persistence, thoughtful reflection and vividly human personal narrative in uncovering a heartbreaking story that could be told in countless American towns, along countless American rivers."—Steve Paul, Minneapolis Star-Tribune

"Arsenault combines memoir with investigative journalism in this tale of the toxic paper mill at the center of her Maine hometown, an area now nicknamed Cancer Valley."—People magazine

"Though you assume another hand-wringing over environmental deregulation, what unspools is much richer and more affecting. Using her father's death as catalyst, [Arsenault] digs into state history, the town's decline and the mill's legacy. She brings the outrage of a furious native, tearing down years of "Vacationland" tourism, yet deeply homesick for the place she once knew. What gave her hometown its meaning once—industry, deregulation, community—is precisely what devoured it."—Christopher Borrelli, The Chicago Tribune

"Mill Town is preoccupied with a poisonous irony: Rumford's citizens live and work in a place that makes them unwell… The scale of the problem and of the potential malfeasance could not be grander or more terrifying."—Emily Cooke, The New York Times Book Review

"With affection and concern, Mill Town recounts 'Maine's constant conundrum, an American story, a human predicament.' In rural, working-class towns, the presence of industry amounts to pollution, but its absence gives way to poverty. Within fence-line communities like Arsenault's Mexico, prosperity and affliction are wholly intertwined."—Andru Okun, The Boston Globe

"Mill Town poses hard questions that challenge the tacit acceptance of ecological destruction as the price of economic health."—Los Angeles Times

"Lyrical and compelling prose... What Arsenault presents, with mesmerizing lyricism and endearing honesty, is the story of a dying town wedded to a paper mill that once anchored the local economy while also bringing pollution and cancer. Mill Town puts forth larger questions of the human relationship to the environment; of the violence done to the land that eventually translates into the devastation of the people that live on it. Arsenault's loyalty is not simply to a limited idea of health that would be typified by paying the ailing damages but on the injustice done to the land on a larger scale."—Rafia Zakaria, The Baffler

"A valuable addition to the literature of New England's industrial legacy, something many residents have either forgotten or choose to ignore, to the region's detriment."—Alex Hanson, Los Angeles Review of Books

"Reportage, memoir, and the refusal to seek easy answers clasp hands to bring us a searing, compassionate story of people rooted in and committed to a place that keeps breaking their bodies and hearts…With love and sorrow, wed by eloquent prose that moves with keen pacing, Arsenault traces the story of her family and the many families who have been battered along with their despoiled environment. This book is an essential answer to the urgent question: "At what cost comes progress?"—Garnette Cadogan, LitHub

"Mill Town is a rich, rewarding read that defies easy categorization. Despite the gravity of its subject, Mill Town is, at its heart, a love letter to the people and places of Arsenault's childhood and a plea for a cleaner, brighter future."—Jessica Lahey, Air Mail

"In this masterful debut, the author creates a crisp, eloquent hybrid of atmospheric memoir and searing exposé... Bittersweet memories and a long-buried atrocity combine for a heartfelt, unflinching, striking narrative combination."—Kirkus Reviews (starred)

"[A] powerful, investigative memoir....Arsenault paints a soul-crushing portrait of a place that's suffered 'the smell of death and suffering' almost since its creation. This moving and insightful memoir reminds readers that returning home--"the heart of human identity"--is capable of causing great joy and profound disappointment." —Publisher's Weekly (starred)

"Arsenault's compelling debut asks readers to consider how relationships between humans and nature impact our bodies and environment....[A] powerful memoir."—Library Journal

"An imposing work of narrative nonfiction...Arsenault's account is enlivened by vivid prose, often coolly analytical and yet deeply lyrical. Mexico's melancholy story--one that's mirrored today in thousands of struggling small towns across the U.S.--comes to life in Arsenault's sympathetic, but unfailingly clear-eyed, telling."—Harvey Freedenberg, Shelf Awareness

"Clear-eyed and self-deprecating, Arsenault is a welcome guide through the history of Mexico and Rumford, capturing the voices of their inhabitants, the stories they tell and the confidences they keep. She is tenacious in her search for answers, tender in her interactions with her mother and their neighbors. A riveting blend of reportage and memoir reveals the secrets of a paper mill town."—Michael Berry, Maine Sunday Telegram

"For stretches, it is pure memoir – and first-rate memoir at that….In other places, the book is a compelling and taut work of industrial investigation [and] Arsenault is meticulous in her research. Mill Town is haunting and heartbreaking, charming and funny … and utterly exceptional."—Alan Adams, The Maine Edge
St. Martin's Press, 9781250155931, 368pp.
Publication Date: September 1, 2020
About the Author
KERRI ARSENAULT is the Book Review Editor at Orion magazine, and Contributing Editor at Lithub. Arsenault received her MFA in Creative Writing from The New School and studied in Malmö University's Communication for Development master's programme. Her writing has appeared in Freeman's, Lithub, Oprah.com, and The Minneapolis Star Tribune, among other publications. She lives in New England. Mill Town is her first book.