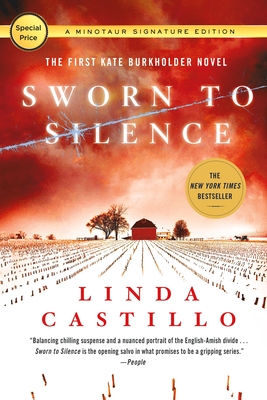 Sworn to Silence
The First Kate Burkholder Novel
Paperback

* Individual store prices may vary.
Other Editions of This Title:
Digital Audiobook (6/22/2009)
Paperback (3/15/2011)
CD-Audio (8/29/2017)
July 2009 Indie Next List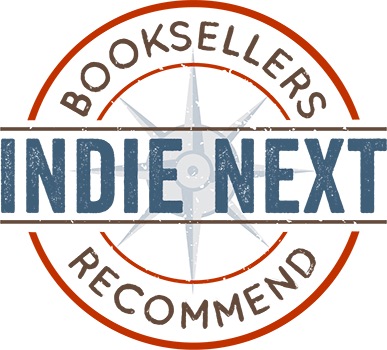 "Has a serial killer returned to a small, Amish town again after 16 years? And will the chief of police -- now ostracized from her Amish family -- know the secret behind the killings? Gruesome murders, excellent plotting, and a variety of characters with fresh personalities all add up to an impressive debut with a vividly creative story."
— Susan Wasson, Bookworks, Albuquerque, NM
View the List
Description
Now the subject of the Lifetime original movie, An Amish Murder

Sworn to Silence is the first in Linda Castillo's New York Times bestselling Kate Burkholder series.

A KILLER IS PREYING ON SACRED GROUND....

In the sleepy rural town of Painters Mill, Ohio, the Amish and "English" residents have lived side by side for two centuries. But sixteen years ago, a series of brutal murders shattered the peaceful farming community. In the aftermath of the violence, the town was left with a sense of fragility, a loss of innocence. Kate Burkholder, a young Amish girl, survived the terror of the Slaughterhouse Killer but came away from its brutality with the realization that she no longer belonged with the Amish.

Now, a wealth of experience later, Kate has been asked to return to Painters Mill as chief of police. Her Amish roots and big city law enforcement background make her the perfect candidate. She's certain she's come to terms with her past—until the first body is discovered in a snowy field. Kate vows to stop the killer before he strikes again. But to do so, she must betray both her family and her Amish past—and expose a dark secret that could destroy her.

*BONUS CONTENT: This edition of Sworn to Silence includes a new introduction from the author and a discussion guide.
Praise For Sworn to Silence: The First Kate Burkholder Novel…
"Romance novelist Castillo, who grew up near Amish country, convincingly switches gears with this debut thriller, balancing chilling suspense and a nuanced portrait of the English-Amish divide. Starring a tough, complicated cop who speaks Pennsylvania Dutch as smoothly as she downs a vodka, Silence is the opening salvo in what promises to be a gripping series." —People magazine (3 ½ out of 4 stars)

"Lovers of suspense will find no better novel to read this summer than Sworn to Silence, a teeth-chattering debut thriller from romance writer Linda Castillo. . . . This first in a series will delight fans of Chelsea Cain and Thomas Harris . . . compelling characters, excellent plotting and a hair-raising finale." —USA Today

"Absolutely stunning. . . . A perfectly crafted thriller." —Lisa Scottoline

"[Castillo] combines the protagonist's Amish background with her tough cop persona so skillfully and with such finesse, that both aspects of her character are totally believable. She also makes police procedure anything but tedious." —Sandra Brown

"Complicated, haunted protagonists, shocking murders, psychological twists and bizarre crime scenes. . . . Sworn to Silence is a nail-biting series debut." —Chelsea Cain

"Castillo's backdrop of Amish Country is so alive and crawling with atmosphere that you'll swear you can hear the snow crunching underfoot. Sworn to Silence packs a healthy dose of twists but it's Kate's memorable voice that will leave you wanting to hear more." —Alex Kava

"Kate Burkholder is the real deal and Sworn to Silence is a vivid, intense, and brutal page-turner of a novel." —C.J. Box

"With an utterly compelling protagonist, sharp twists and a setting so real you feel it, Castillo doesn't just hit the ball out of the park, she knocks the skin off the ball." —John Hart

"This book will keep you up late and follow you into your dreams." —Brian Freeman

"'A gun-toting, cursing, former Amish female chief of police' stars in this excellent first in a new suspense series . . . Adept at creating characters with depth and nuance, Castillo smoothly integrates their backstories into a well-paced plot that illuminates the divide between the Amish and 'English' worlds." —Publishers Weekly (starred review)

"Sworn marks Castillo's move from romantic suspense to straight mystery, and judging by this novel, the move is a good one . . . this is very well done. The small-town setting, complicated relationships among the inhabitants, and the strong but battle-scarred protagonist bring Julia Spencer-Fleming's series to mind." —Library Journal (starred review)

"Castillo's hardcover debut should come with a warning: Pick up when you have time to finish. Excitement, danger, mystery, a fascinating setting and a conflicted heroine make this a book you won't put down." —Romantic Times (Top Pick, 4 1/2 stars)

"Think Harrison Ford in the movie Witness and add just a touch of the Coen brothers' Fargo and you have the feel of this brilliant, nail-biting thriller. . . . Very dark, intricate and packed with twists, it literally chokes the breath from your body. It's that good." —Daily Mail (UK)

"Sworn to Silence promises to be the breakout title for [Castillo]. Katie Burkholder, a character I hope we see much more of in the future, is a great lead with a different background--a former member of a close-knit Amish community who has returned home to become Chief of Police. . . . Fans of Thomas Harris and Chelsea Cain are going to love this one." —BookBitch.com

"Sworn to Silence immediately shot to the very top of my 'Best Books of 2009' list. . . . A 5-star thrilling ride from Linda Castillo that fans have come to expect from this prolific writer." —ArmchairInterviews.com

"Romance writer Linda Castillo makes a successful move to crime fiction with an evocative and often heartfelt look at Amish society . . . chillingly realistic . . . Set during a bitter Ohio winter, Sworn to Silence will make you forget about any summer heat wave." —South Florida Sun-Sentinel

"The story moves along at a fast clip, making this tasty little beach read." —The Herald (Rock Hill, SC)

"There's a new sheriff in thriller-ville. And her name is Kate Burkholder. . . . The thriller is marked by interesting characters, strong plotting, suspense and gore galore." —Cleveland Plain Dealer

"Impressive." —The Arizona Republic (Phoenix)

"Sworn to Silence is one of the good ones. . . . fast-paced . . . Linda Castillo is an author to be watched and Sworn to Silence is a book to be enjoyed." —Mystery News

"The complicated relationships between the Amish and 'English' worlds add more drama to this suspense novel. Fast-paced and very well written, it is worth a read." —The Oklahoman

"Sworn to Silence is a gripping thriller whose story will stay with you a long time. . . . Excellent pacing and clue-dropping keep suspense and interest high. Characters are believable . . . and the setting is described so well it feels like you're there in the snow with Kate. After a certain point, you'll let supper burn rather than put this book down." —I Heart a Mystery.com

"Linda Castillo has come up with a story of striking originality . . . Castillo ratchets up the suspense with each page, as Kate is faced with a diabolical murderer, an antagonistic town council member and a dark secret from her past that threatens to derail the investigation. The first in a projected series, Sworn to Silence is filled with blood-chilling storytelling, fair play with clues and arresting prose." —Richmond Times Dispatch

"[G]ripping and suspenseful." —Midwest Book Review

"Castillo has created a spell-binding thriller that draws readers in from the beginning and doesn't let go until the last page. There's no putting this book down . . . What readers will enjoy are the twists and turns along the way, as well as the great heart that Linda Castillo has given to the police department in Painters Mill." —ReviewingTheEvidence.com
Minotaur Books, 9781250161635, 384pp.
Publication Date: September 5, 2017
About the Author
Linda Castillo is the author of the New York Times and USA Today bestselling Kate Burkholder series, set in the world of the Amish. The first book, Sworn to Silence, was adapted into a Lifetime original movie titled An Amish Murder starring Neve Campbell as Kate Burkholder. Castillo is the recipient of numerous industry awards including a nomination by the International Thriller Writers for Best Hardcover, the Mystery Writers of America's Sue Grafton Memorial Award, and an appearance on the Boston Globe's shortlist for best crime novel. In addition to writing, Castillo's other passion is horses. She lives in Texas with her husband and is currently at work on her next book.