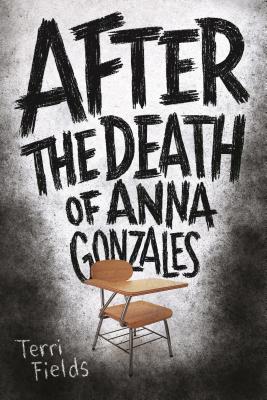 After the Death of Anna Gonzales (Paperback)
Square Fish, 9781250189455, 112pp.
Publication Date: February 20, 2018
Other Editions of This Title:
Hardcover (11/1/2002)
* Individual store prices may vary.
Description
A powerful look at the effects of one girl's suicide on her high school
Brutally honest and authentic in tone, this young adult novel in verse centers on the suicide of high school freshman Anna Gonzales.
"I can feel
The whispering of the hallway walls
Growing louder as the groups gather.
Each clique adding to its morning input.
"Did you hear?"
"Who told you?"
"Do you think it's really true?"
New at this school,
I stand alone.
Watching . . ."
Each piece, read alone, portrays a classmate's or teacher's personal reaction to the loss, taken hard by some, by others barely noticed. Read together, the poems create a richly textured and moving testimony to the rippling effects of one girl's devastating choice.
Terri Fields has written a thought-provoking, important work that resonates with both pain and hope. This is a book of poetry that will stay with readers long after they put it down.
Praise for After the Death of Anna Gonzales:
"Readers will gain some important insight into the serious issue of teen suicide through this treatment of the topic." —School Library Journal
"The poems are natural and direct, and portray a high-school setting well, showing a diversity of experiences. . . . [F]or Mel Glenn fans, or as a resource for dealing with teen suicide, this will be useful in most YA library collections." —Kirkus Reviews
About the Author
Terri Fields is the author of more than a dozen books, including middle-grade novels such as Holdup and After the Death of Anna Gonzales. She is also an educator, and was named--among other honors--Arizona's Teacher of the Year and selected to the All-USA Teacher Team. She lives in Phoenix, Arizona.