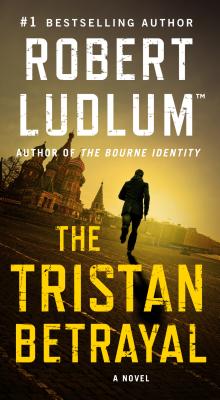 The Tristan Betrayal (Paperback)
A Novel
St. Martin's Paperbacks, 9781250191106, 592pp.
Publication Date: December 31, 2018
Other Editions of This Title:
Hardcover (12/1/2009)
Mass Market Paperback (9/30/2004)
Paperback (12/1/2009)
Audio Cassette (10/1/2003)
* Individual store prices may vary.
Description
Only one man can stop Russia's dangerous slide back into totalitarianism—and the key to success lies fifty years in his own past

Moscow is a city under siege by Communists who are threatening to turn back the clock and plunge the country into darkness with a new Stalinist regime. Into the heart of the firestorm, American ambassador Stephen Metcalf has been summoned to find the one man who can stop it. He's the one who controls the levers of power in absolute secrecy—an official known as the Dirizhor. His support of the bloody coup will bring the entire world to the brink of nuclear war. Metcalf is the only man with the cunning to reach him and to convince him to resist. It's up to him to change the course of history—something he's done before.
For Metcalf, returning to Russia is also a personal mission that will stretch across three continents and fifty years into his past where the loyalties of a former love—a woman both impossibly beautiful and possibly treacherous—were tested; where the shadow of a Nazi assassin still haunts; a debauched German aristocrat manipulated the destiny of everyone he touched. Now, as past and present converge, Metcalf braces himself for a new trial of trust and betrayal, one with chilling implications that could threaten what remains of the free world.
About the Author
Robert Ludlum (1927-2001) was the author of 25 thriller novels, including The Bourne Identity, The Bourne Supremacy and The Bourne Ultimatum--the books on which the international hit movies were based--and The Sigma Protocol. He was also the creator of the Covert-One series. Born in New York City, Ludlum received a B.A. from Wesleyan University, and before becoming an author, he was a United States Marine, a theater actor and producer.