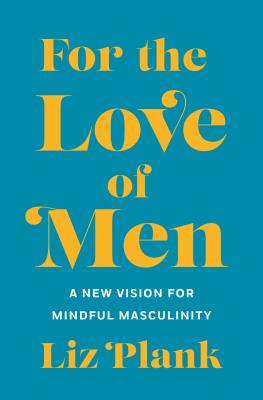 For the Love of Men
From Toxic to a More Mindful Masculinity
Hardcover

* Individual store prices may vary.
Other Editions of This Title:
Paperback (2/2/2021)
Description
A nonfiction investigation into masculinity, For The Love of Men provides actionable steps for how to be a man in the modern world, while also exploring how being a man in the world has evolved.

In 2019, traditional masculinity is both rewarded and sanctioned. Men grow up being told that boys don't cry and dolls are for girls (a newer phenomenon than you might realize—gendered toys came back in vogue as recently as the 80s). They learn they must hide their feelings and anxieties, that their masculinity must constantly be proven. They must be the breadwinners, they must be the romantic pursuers. This hasn't been good for the culture at large: 99% of school shooters are male; men in fraternities are 300% (!) more likely to commit rape; a woman serving in uniform has a higher likelihood of being assaulted by a fellow soldier than to be killed by enemy fire.

In For the Love of Men, Liz offers a smart, insightful, and deeply-researched guide for what we're all going to do about toxic masculinity. For both women looking to guide the men in their lives and men who want to do better and just don't know how, For the Love of Men will lead the conversation on men's issues in a society where so much is changing, but gender roles have remained strangely stagnant.

What are we going to do about men? Liz Plank has the answer. And it has the possibility to change the world for men and women alike.
Praise For For the Love of Men: From Toxic to a More Mindful Masculinity…
"A tender, intelligent meditation on why now, more than ever, men deserve more."--Teen Vogue

"A near-forensically reported examination of modern masculinity and an urgent call to action."--Vogue

"[A] timely, gimlet-eyed book about toxic masculinity. With sparkling wit and razor-sharp cultural criticism, Plank investigates toxic masculinity and the threat it poses not just to women, children, and society, but to the emotional wellbeing of men themselves."—Esquire ("Best Fall Books of 2019")

"A hopeful prescription."--GQ

"Plank's empathy and hope are palpable."--Pop Sugar

"[A] compassionate and skillful social analysis. Plank's thoughtful approach and ability to elicit emotional responses from men by engaging them about masculinity as a curious, compassionate outsider yield a well-rounded picture of what contemporary men are facing"—Publishers Weekly

"For the Love of Men offers a blueprint for men to examine themselves and how they think about gender."--NPR
St. Martin's Press, 9781250196248, 336pp.
Publication Date: September 10, 2019
About the Author
LIZ PLANK is an award-winning journalist and the Executive Producer and Host of Vox Media's Consider It. She was also the executive producer of Vox.com's Shorty Award-winning series about the 2016 presidential election called 2016ish, in which she interviewed key figures like Canadian Prime Minister Justin Trudeau, Michael Moore, Tony Goldwyn, Joss Whedon, and Hope Solo. Liz was also named named Mediaite's 2016 Most Influential in News Media, has presented a Tedx Talk about modern masculinity called "How to be a man, a woman's guide," and was named one of Forebs' 30 Under 30 in Media.