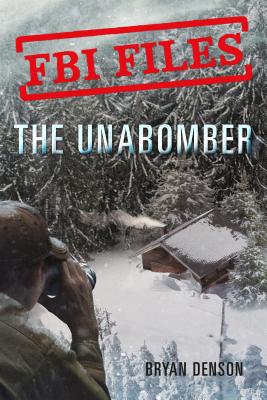 The Unabomber (Paperback)
Agent Kathy Puckett and the Hunt for a Serial Bomber (FBI Files #1)
Roaring Brook Press, 9781250199140, 176pp.
Publication Date: June 25, 2019
Other Editions of This Title:
Hardcover (6/25/2019)
* Individual store prices may vary.
Description
A new true-crime series that follows FBI agents behind the scenes as they work to keep Americans safe.
The Unabomber was a lone-wolf terrorist who carried out fourteen bombings that left three people dead and another twenty-three injured. A cunning genius, he dodged his FBI pursuers for nearly two decades, terrifying Americans from coast to coast.
Agent Kathy Puckett, a spy hunter and highly trained psychologist, served as the turning point in the FBI's efforts to understand the mind of the faceless killer. Her insights helped send more than a hundred agents to a remote cabin in the mountains of western Montana on April 3, 1996.
There the FBI captured Theodore J. Kaczynski, engineer of the most notorious bombing spree in U.S. history.
Bryan Denson presents the story of the FBI's investigation of the Unabomber and the agent who helped bring him to justice.
About the Author
Bryan Denson is an award-winning journalist and the author of The Spy's Son. He was a finalist for the Pulitzer Prize in national reporting, and contributes stories to Newsweek and serves as a special correspondent for the Los Angeles Times. FBI Files is Bryan's first series for young readers. He lives in Portland, Oregon.
Praise For The Unabomber: Agent Kathy Puckett and the Hunt for a Serial Bomber (FBI Files #1)…
"This page-turning true-crime narrative takes readers behind the scenes of the detailed work, decision-making, and sometimes luck that go into solving difficult cases. The writing is lively, and the principal players are fully dimensional." - Kirkus

"Denson's well-written, well-researched book (with photographs) engages readers from the beginning and builds suspense as the case hits dead-ends again and again. His lengthy interviews...supply important background and insight into how they solved the case, grounding this true-crime account firmly in facts." - Booklist

"Denson's text delivers true-crime thrills generally reserved for older readers but packaged here in streamlined content and accessible text, laced with a well-chosen selection of photographs and document reproductions." - The Bulletin of the Center for Children's Books

"The text, pacing, and topic are accessible to reluctant readers, and the back matter features a wide array of resources and additional reading... An enthralling, well-researched introduction to true crime for upper elementary/middle school readers." - School Library Journal