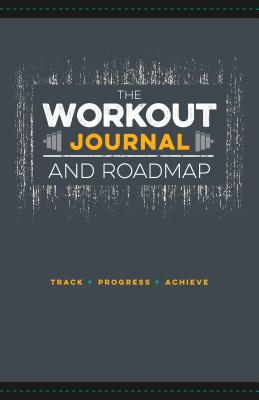 The Workout Journal and Roadmap (Spiral bound)
Track. Progress. Achieve.
Castle Point Books, 9781250199775, 224pp.
Publication Date: December 24, 2018
* Individual store prices may vary.
Description
A convenient handbook to keep you on track with your fitness goals

Not seeing the maximum fitness results you know you can achieve? It's time to get serious with your most powerful tool: The Workout Journal and Roadmap! With a durable, cleanable cover and convenient spiral binding (lays flat for tracking anywhere!), this handy-size journal is ready to tuck into your gym bag. The Workout Journal and Roadmap will energize your workouts and help you take them to a whole new level. The power lies in recording:
• Your training goals—whether it's more reps or sets with higher weight or going farther and faster with cardio, even flexibility and mobility goals
• Where you are right now—from body measurements to workout maxes and bests, so you can clearly see your progress and boost motivation to keep at it
• Your performance for each workout—celebrate successes (physical and mental) and troubleshoot anything holding you back
• Extra support from nutrition, supplements, and sleep—factors easy to overlook but also critical to reaching your fitness goals
Easy-to-use log pages help you capture important workout measures—reps and sets, distance, heart rate, and more—in a strong, portable book. Plus, the simple yet powerful act of recording keeps you focused in each workout and motivated to stick to your overall fitness program. Get ready to see the results you've been chasing!
About the Author
Jon Moore is a certified personal trainer who lives to help clients reach new goals. His personal goal is to someday compete on American Ninja Warrior. He resides just outside of Wilmington, North Carolina.