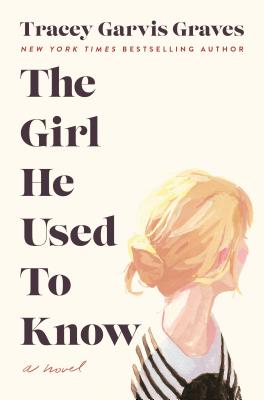 The Girl He Used to Know
A Novel
Hardcover

* Individual store prices may vary.
Other Editions of This Title:
Digital Audiobook (4/1/2019)
Paperback (1/7/2020)
Mass Market (3/1/2022)
Library Binding, Large Print (4/24/2019)
April 2019 Indie Next List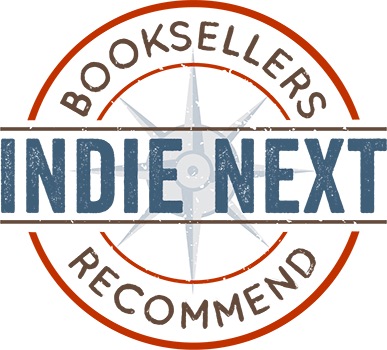 "
The Girl He Used to Know
is a charming, engaging, and uplifting love story told from the perspective of Annika, who from childhood has struggled to fit in, and Jonathan, who is facing his own life challenges. I found myself rooting for these two characters throughout the novel, from their initial introduction at a college chess club meeting to experiencing the inescapable horror of the 9/11 attacks. This book is a must-read in that it celebrates differences in a realistic and believable way."
— Jann Griffiths, BookSmart, Morgan Hill, CA
View the List
Description
New York Times bestselling author of On the Island, Tracey Garvis Graves, presents the compelling, hopelessly romantic novel of unconditional love.

Annika Rose is an English major at the University of Illinois. Anxious in social situations where she finds most people's behavior confusing, she'd rather be surrounded by the order and discipline of books or the quiet solitude of playing chess.

Jonathan Hoffman joined the chess club and lost his first game—and his heart—to the shy and awkward, yet brilliant and beautiful Annika. He admires her ability to be true to herself, quirks and all, and accepts the challenges involved in pursuing a relationship with her. Jonathan and Annika bring out the best in each other, finding the confidence and courage within themselves to plan a future together. What follows is a tumultuous yet tender love affair that withstands everything except the unforeseen tragedy that forces them apart, shattering their connection and leaving them to navigate their lives alone.

Now, a decade later, fate reunites Annika and Jonathan in Chicago. She's living the life she wanted as a librarian. He's a Wall Street whiz, recovering from a divorce and seeking a fresh start. The attraction and strong feelings they once shared are instantly rekindled, but until they confront the fears and anxieties that drove them apart, their second chance will end before it truly begins.
Praise For The Girl He Used to Know: A Novel…
"Careful to balance the emotional and intellectual power between Annika and Jonathan, Graves creates a believable love affair in which Annika is not infantilized but rather fully realized as simply different. And her differences become her strengths when catastrophe strikes, compelling Annika to take the lead for the first time in her life. A heartwarming, neurodiverse love story. " - Kirkus

"Graves's strong, autistic heroine fights for the love she once lost in this sensitive, affecting romance." - Shelf Awareness

"An accidental meeting rekindles the romance between former college lovers Annika and Jonathan. Endearing characters will reinforce your faith in people's goodness." - Good Housekeeping

"There are a lot of romantic books coming out in April, but none quite like The Girl He Used to Know." - Cosmopolitan

"Unputdownable" - Refinery29

"The perfect modern rom-com read." - Hellogiggles

"A second-chance romance that will get you ready for days of dreamy summer reading (and dating)..." - Bustle

"Tracey Garvis Graves is a must read author. Her voice is wise, tender and refreshing." - Taylor Jenkins Reid, author of Daisy Jones & The Six

"Tracey Garvis Graves has crafted an incredible story with a unique premise and characters you'll want to root for. The last thirty pages had me on the edge of my seat. This book is beautiful." - Colleen Hoover, #1 New York Times bestselling author of It Ends with Us and All Your Perfects

"I adore Tracey Garvis Graves' work." - Sarah Pekkanen, New York Times bestselling coauthor of The Wife Between Us

"Written with sensitivity and spot-on truth, this is the most riveting, rewarding, refreshing novel I've read in years." - Barbara Delinsky, New York Times bestselling author of Sweet Salt Air

"From page one, this enchanting story resonates with gentle humor and lush detail. I adored this book." - Tammara Webber, New York Times bestselling author of Easy and Breakable

"Smart and sensitive, with wholly original characters you can't help but root for, The Girl He Used to Know is unlike any book I've read. I loved every page." —Camille Pagán, bestselling author of Life and Other Near-Death Experiences

"Tracey Garvis-Graves keeps the tension high throughout, and readers will be rooting for this pair's happy ending from the first page until the last." – Kate Hilton, bestselling author of The Hole in the Middle and Just Like Family

"Tracey Garvis Graves pens a compelling novel with beautifully rendered characters, an extraordinary tale filled with sensitivity and empathy that gives readers a peek into the world of autism through the eyes of a woman who proves to be as audacious as she is charming. Readers, don't you dare miss this love story." - Kellie Coates Gilbert, author of the Sun Valley Series

"Tracey delivers another romantic gem! This time an engaging exploration of second-chance love mixed with real-life drama. The last few chapters had my heart beating fast and furious." —Dina Silver, author of No Time To Blink and One Pink Line

"Tracey Garvis Graves has the magical gift of capturing enduring love in the face of adversity, and The Girl He Used to Know is no exception . . . well written, engaging and quietly romantic." - Renee Carlino, National bestselling author of Blind Kiss

"Tracey Garvis Graves is a master at writing layered characters you're thrilled to spend time with, and Annika and Jonathan are no exception. The Girl He Used to Know is a consume-in-one-sitting read, full of heart and depth, with a most satisfying ending. I loved it!" - Karma Brown, bestselling author of The Life Lucy Knew

"Both charming and unique, The Girl He Used to Know follows Annika and Jonathan as they grapple with how the past defines their present. The climax of their sweeping love story will slam you hard in the chest, leaving you grasping for tissues as you race to find out if they'll find their happy ending." - Liz Fenton & Lisa Steinke, bestselling authors of The Good Widow

"Tracey Garvis-Graves has written a beautiful novel that goes far beyond the classic boy meets girl. Annika is a unique character who will stay with you long after the last page and the ending will have you cheering and reaching for a box of tissues at the same time. A true love story for the ages. - Anita Hughes, author of California Summer

"On the surface, this book might appear to be a girl-meets-boy, girl-loses-boy, girl-gets-boy-back-years-later type of story. But dig a little and you'll find so much more. The girl in question is not your usual heroine: she's somewhere on the autism spectrum. And the boy isn't typical either--he's not trying to take advantage of her, he's trying to heal too. Both a touching love story and an interesting insight into life on the spectrum, I raced through this in a day and felt all the feels when life intervened in a way that might have kept them apart forever. I recommend it." - Catherine McKenzie, bestselling author of Hidden and The Good Liar

"This wonderful novel deals with life and love on the spectrum with captivating and heart-warming characters who will stay with you long after you've finished. Memorable, and remarkable, Tracey Garvis Graves has written another winner." - Kaira Rouda, bestselling author, Best Day Ever and What Comes Around
St. Martin's Press, 9781250200358, 304pp.
Publication Date: April 2, 2019
About the Author
Tracey Garvis Graves is the New York Times, Wall Street Journal, and USA Today bestselling author of contemporary fiction. Her debut novel, On the Island, spent 9 weeks on the New York Times bestseller list, has been translated into thirty-one languages, and is in development with MGM and Temple Hill Productions for a feature film. She is also the author of Uncharted, Covet, Every Time I Think of You, Cherish, Heart-Shaped Hack, White-Hot Hack, and The Girl He Used to Know. She is hard at work on her next book.
1. What was your impression of the book? Did the story engage you quickly or did it take a while for you to become invested in the plot and characters? What were some of the emotions you experienced while reading The Girl He Used to Know?
2. This book is quite a bit different from the author's debut novel, On the Island. How did you feel about that? Did you enjoy exploring a different genre, premise, and characters, or do you prefer to read books that stay within one genre and/or are part of a series?
3. How did you feel about the main characters? Did you find their actions realistic and believable? Was there one character that stood out for you more than the others? If so, why? What about the other characters (Annika's mother, Annika's friend Janice, Annika's therapist, Jonathan's boss Bradford, etc…)?
4. How did you feel about the character development in The Girl He Used to Know? Do you think the main characters showed growth and change by the end of the book?
5. How did the bullying and abuse Annika endured for most of her life make you feel about her character? How did it make you feel about the choices she makes?
6. Why do you think Jonathan kept pursuing Annika in the chapters dealing with their past? How do you think this influenced his behavior and decisions in the present?
7. What did you think about the way the point of view was handled in The Girl He Used to Know? Did you like the fact that the chapters set in the past were told from Annika's point of view? Is there a particular character's point of view that really captured your attention?
8. The Girl He Used to Know is a blend of women's fiction and romance, and places significant emphasis on the importance of family and female friendships. Did you enjoy those aspects? How do you feel about the blending of the two genres?
9. What did you think about the relationships Annika had with her mother, father, and brother? How do you think each of those people helped to shape her life?
10. What did you think about Jonathan's dismissal from Northwestern? Did you agree with what he did? Did you understand why he made the choices he did?
11. What did you think of Janice? Do you feel that she and Annika truly had an authentic friendship?
12. How did the characters' backstories shape their future actions in the story?
13. Were there moments when you disagreed with the course of action a character chose?
14. What scene was the most pivotal in the book? How do you think the story would have changed had that scene not taken place?
15. What scene, if any, affected you personally in either a positive or negative way? Why?
16. What surprised you the most about the book? Were there any plot developments you didn't expect?
17. How did Annika's worldview negatively affect her safety and well-being? What emotions did these choices evoke in you?
18. What moral/ethical choices did the characters have to make? What did you think of these choices? Would you have done the same thing?
19. What did you think of the ending? Was it satisfying?
20. What did you take away from this book? Would you recommend it to others?
or
Not Currently Available for Direct Purchase