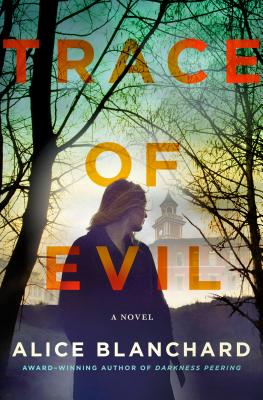 Trace of Evil (Hardcover)
A Natalie Lockhart Novel
Minotaur Books, 9781250205711, 384pp.
Publication Date: December 3, 2019
* Individual store prices may vary.
Description
There's something wicked in Burning Lake…
Natalie Lockhart is a rookie detective in Burning Lake, New York, an isolated town known for its dark past. Tasked with uncovering the whereabouts of nine missing transients who have disappeared over the years, Natalie wrestles with the town's troubled history – and the scars left by her sister's unsolved murder years ago.
Then Daisy Buckner, a beloved schoolteacher, is found dead on her kitchen floor, and a suspect immediately comes to mind. But it's not that simple. The suspect is in a coma, collapsed only hours after the teacher's death, and it turns out Daisy had secrets of her own. Natalie knows there is more to the case, but as the investigation deepens, even she cannot predict the far-reaching consequences – for the victim, for the missing of Burning Lake, and for herself.
From the author of the New York Times Notable mystery novel Darkness Peering comes an evocative new series about a small New York town, its deeply held secrets, and the woman determined to uncover them, no matter what the cost.
About the Author
Alice Blanchard is an award-winning author. She has received a PEN Award, a New Letters Literary Award, a Centrum Artists-in-Residence Fellowship, and a Katherine Anne Porter Prize for Fiction. Her debut novel, Darkness Peering, was a New York Times' Notable Book and a Barnes & Noble Best Mystery book. Her work has been published in 17 countries.
Praise For Trace of Evil: A Natalie Lockhart Novel…
"A fast-paced, intricate, and atmospheric mystery that introduces a plucky, engaging detective." - Kirkus Review
"Flush with red herrings, Wiccan symbols, and disaffected teens, this book will appeal to fans of criminal investigations led by empowered women." - Publishers Weekly
"What seems an open-and-shut case becomes much more, with Blanchard carefully peeling away layers of history and deception before pulling off a shocking twist. Lockhart is a relatable new heroine on the police-procedural scene, and one who will appeal to readers of Tana French." - Booklist
"A powerful and unexpected denouement. I look forward to reading more in the series." – bestselling author Ann Cleeves
"[A] tense, nail-biter of a thriller!" - J.D. Barker, International Bestselling Author of The Fourth Monkey
"Alice Blanchard seems to be able to write just about anything she wants [and] shows off a veteran storyteller at the peak of her powers." – New York Times bestselling author Jacquelyn Mitchard, author of Two If By Sea and The Deep End of the Ocean
"A tantalizing mystery with just the right amount of unsettling horror woven in." Neal Griffin, LA Times best-selling author of the Newberg series
"Layered with old wounds, new secrets, and tension that starts on the first page and never lets up." —Kristen Lepionka, Shamus Award-winning author of the Roxane Wearymystery series
"Moody and atmospheric [...] the kind of tale that lingers long after you've raced through its twists and turns to the utterly gripping finale." – Owen Laukkanen, award-winning author of the Stevens & Windermere novels
"Trace of Evil is riveting—atmospheric and dark, exploring modern day witchcraft and covens, with enough twists and turns to keep the most astute reader guessing until the end. Blanchard is a master storyteller with a brilliant understanding of family—about the love that both binds us and tears us apart. Get ready for a great read!" - Tricia Fields, author of the Josie Gray Mysteries
"[A] complex and tense drama." – Trudy Nan Boyce, author of the Detective Sarah Alt series
"[A] haunting, dark, and thrilling tale that will leave you breathless." - L.T. Vargus, bestselling author of Bad Blood and Dead End Girl

"Everything feels as if set to explode. [Trace of Evil] holds the reader at the edge of his seat, flipping the pages to untangle the knot, and uncover the secrets." – Mike Omer, bestselling author of the Zoe Bentley mystery series
"[U]tterly compelling. You won't want to put it down." – Olivia Kiernan, author of The Killer in Me and Too Close to Breathe

"Blanchard delivers a masterclass in guessing who is the most evil—and why." Rea Frey, author of Not Her Daughter
"[A] compelling mystery that will hold readers spellbound." – Margaret Mizushima, author of the critically acclaimed Timber Creek K-9 mysteries
"[Trace of Evil] delivers a gut-punch of a twist readers won't see coming. This book is not to be missed!" —Sara Driscoll, author of the FBI K-9s series
"[A]n absolute must-read that will [...] leave you breathless." – Carol Wyer, author of the Detective Natalie Ward series
"Trace of Evil is lyrical, dark, and twisted. I read late into the night and the final twist blew me away." - Ellison Cooper, author of Caged