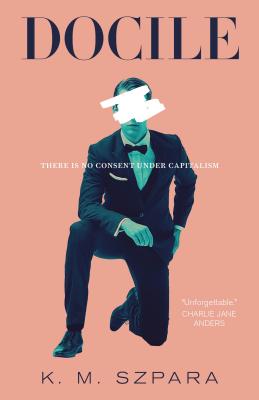 Docile
Hardcover

* Individual store prices may vary.
Other Editions of This Title:
Digital Audiobook (3/2/2020)
Paperback (3/16/2021)
March 2020 Indie Next List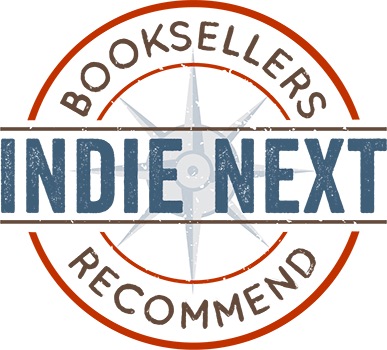 "People will often refer to a book as one that's 'unlike anything they've ever read before,' but for maybe the first time in my reading life, I can honestly say that about K.M. Szpara's
Docile
. This erotic speculative science fiction novel takes place in a frighteningly plausible future where people become 'dociles' — essentially indentured slaves working off debt — and explores themes of consent, capitalism, and the abuse cycle. A visceral reading experience that will challenge, confront, titillate, and disgust,
Docile
feels like a book we will be talking about for decades."
— Caleb Masters, Bookmarks, Winston-Salem, NC
View the List
Description
K. M. Szpara's Docile is a science fiction parable about love and sex, wealth and debt, abuse and power, a challenging tour de force that at turns seduces and startles.

There is no consent under capitalism.

To be a Docile is to be kept, body and soul, for the uses of the owner of your contract. To be a Docile is to forget, to disappear, to hide inside your body from the horrors of your service. To be a Docile is to sell yourself to pay your parents' debts and buy your children's future.

Elisha Wilder's family has been ruined by debt, handed down to them from previous generations. His mother never recovered from the Dociline she took during her term as a Docile, so when Elisha decides to try and erase the family's debt himself, he swears he will never take the drug that took his mother from him.

Too bad his contract has been purchased by Alexander Bishop III, whose ultra-rich family is the brains (and money) behind Dociline and the entire Office of Debt Resolution. When Elisha refuses Dociline, Alex refuses to believe that his family's crowning achievement could have any negative side effects—and is determined to turn Elisha into the perfect Docile without it.

Content warning: Docile contains forthright depictions and discussions of rape and sexual abuse.
Praise For Docile…
"Szpara is the rare author able to tackle trauma and healing without flinching." —N. K. Jemisin

"Don't call K.M. Szpara's Docile a dystopia. This book is something much stranger and yet closer to our own reality. Szpara has an amazing gift for immersing us in a world of exploitation and unbearable tenderness, and making it feel familiar and inescapable. Reading Docile changed me and left me with a new awareness of the structures of oppression that surround me. This book is an unforgettable story of human connection and the struggle to remain yourself in a world of debtors and creditors." —Charlie Jane Anders

"An unflinching examination of class and bleakest capitalism. Brilliant. Properly chilling." —Stoya

"An ambitious and provocative debut, smooth to read yet thorny to grapple with." —The New York Times

"Docile is queer and kinky and doesn't shy away from the complicated questions that can come into play with those intersecting realities" —WIRED

"If you're not careful, this disturbing, sexy, disturbingly sexy book will infect your brain, and you'll start wondering whether its miserable world is very different from our own, and how much choice any of us really have in this capitalist hellscape where so many of our options are set at birth. And then you might want to do something about it." —Sam J. Miller

"Startlingly plausible and delicately insightful, this is a book that will haunt you." —Seanan McGuire

"An unputdownable scifi dystopian erotica human rights masterpiece reminiscent of The Claiming of Sleeping Beauty—but this time, the beauty fights back." —Delilah S. Dawson

"This is what Fifty Shades of Grey could have been, if only it had been more brutally honest with itself." —Jenn Lyons

"Docile is an intricate exploration of power, privilege, and class dynamics. Szpara has successfully delivered a novel that is unflinching in its sensuality as well as its scrutiny." —Sarah Gailey

"This powerful debut is filled with achingly tender and brutally raw prose. Szpara strikes out at capitalism as well as the pharmaceutical trade and its effects, while dancing on the emotional knife's edge between love and obedience." —Library Journal starred review

"As powerful as it is plausible, Docile is a parable about consent, twisted love and challenging systemic abuse." —Shelf Awareness

"This queer dystopia is an arresting, disturbing, and ultimately satisfying challenge." —Publishers Weekly


"Brutally candid and endlessly readable, Docile is a chilling look into our all-too-possible dystopian future. Szpara has written a sharp, insightful warning about the dangers of greed, debt, Big Pharma and capitalism that shouldn't be ignored." —Ms. Magazine

"An erotic and emotionally-complex tale unfolds between the two men, told through their alternating perspectives. Think Brave New World meets Fifty Shades of Grey but with an LGBTQ bent. Don't be surprised if this book stays with you long after you finish reading." —Baltimore Magazine

"The hook may be titillating—to save his family, a farm boy sells himself, nudge nudge wink wink—but Docile follows through on that premise to its deepest roots and its most satisfying conclusion. Docile is an absolute feast." —Cecilia Tan

"A powerful, complex story that explores the dark consequences of a future with inherited debt. Docile is unflinching in its examination of class and wealth disparity while remaining a compelling and emotionally nuanced story." —C.L. Polk

"K.M. Szpara's dazzling debut is gripping, intricate, and sexy as hell. In these times of capitalistic dysfunction, his terrifying, debt-soaked future America is all too believable, and the characters—with all their flaws and complex desires— will linger with you long after the last page. I didn't want to stop reading!" —Neon Yang

"With unflinching empathy, Szpara explores the depths of love, complicity, and all the systems that bind us." —Ruthanna Emrys
Tordotcom, 9781250216151, 496pp.
Publication Date: March 3, 2020
About the Author
K.M. Szpara is a queer and trans author who lives in Baltimore, MD, with a small dog and long cat. He is the author of speculative novels such as FIRST, BECOME ASHES (2021), DOCILE (2020), and a third that will follow up on his Hugo and Nebula nominated novelette, "Small Changes Over Long Periods of Time." They're about cults and trauma, consent and debt, and a horny trans vampire, respectively. His short fiction appears in Tor.com, Uncanny, Lightspeed, and more. You can find himme on the Internet at kmszpara.com and on Twitter and Instagram at @kmszpara.