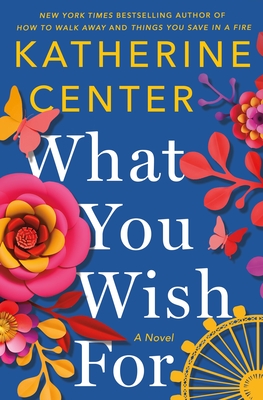 What You Wish For (Hardcover)
St. Martin's Press, 9781250219367, 320pp.
Publication Date: July 14, 2020
Other Editions of This Title:
CD-Audio (7/14/2020)
* Individual store prices may vary.
Description
Samantha Casey loves everything about her job as an elementary school librarian on the sunny, historic island of Galveston, Texas—the goofy kids, the stately Victorian building, the butterfly garden. But when the school suddenly loses its beloved principal, it turns out his replacement will be none other than Duncan Carpenter—a former, unrequited crush of Sam's from many years before. When Duncan shows up as her new boss, though, he's nothing like the sweet teacher she once swooned over. He's become stiff, and humorless, and obsessed with school safety. Now, with Duncan determined to destroy everything Sam loves about her school in the name of security—and turn it into nothing short of a prison—Sam has to stand up for everyone she cares about before the school that's become her home is gone for good.
About the Author
Katherine Center is the author of several novels about love and family: The Bright Side of Disaster, Everyone Is Beautiful, Get Lucky, and The Lost Husband. Her books and essays have appeared in Redbook, People, USA Today, Vanity Fair, and Real Simple—as well as the anthologies Because I Love Her, CRUSH, and My Parents Were Awesome. Katherine is a graduate of Vassar College and the University of Houston's Creative Writing Program. She lives in Houston with her husband and two sweet children.