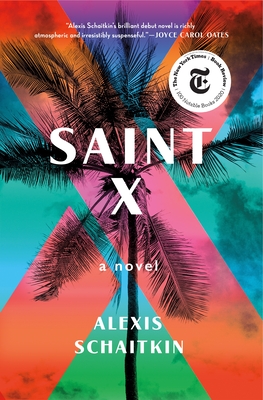 Saint X
A Novel
Hardcover

* Individual store prices may vary.
Other Editions of This Title:
Digital Audiobook (2/17/2020)
Paperback (5/25/2021)
Paperback, Spanish (10/1/2021)
CD-Audio (2/18/2020)
Library Binding, Large Print (3/25/2020)
March 2020 Indie Next List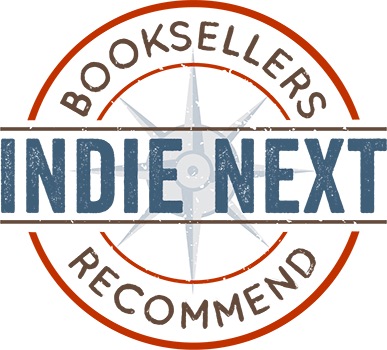 "A family vacation to a Caribbean island goes terribly wrong and the tragedy casts a pall over the life of Claire, who is only seven years old when this mesmerizing novel begins. We follow Claire into adulthood and along her pursuit of truth and resolution, while her life becomes increasingly affected by her obsessive search for the answers to the mystery that occurred on Saint X. You will not be able to put down this startlingly accomplished novel, and it will sneak into your dreams! I envy anyone who has it to look forward to."
— Tova Beiser, Brown University Bookstore, Providence, RI
View the List
Description
A New York Times Notable Book of 2020

"'Saint X' is hypnotic. Schaitkin's characters...are so intelligent and distinctive it feels not just easy, but necessary, to follow them. I devoured [it] in a day."
–Oyinkan Braithwaite, New York Times Book Review

When you lose the person who is most essential to you, who do you become?

Recommended by Entertainment Weekly, included in Good Morning America's 20 Books We're Excited for in 2020 & named as one of Vogue's Best Books to Read This Winter, Bustle's Most Anticipated Books of February 2020, and O Magazine's 14 of the Best Books to Read This February!

Hailed as a "marvel of a book" and "brilliant and unflinching," Alexis Schaitkin's stunning debut, Saint X, is a haunting portrait of grief, obsession, and the bond between two sisters never truly given the chance to know one another.

Claire is only seven years old when her college-age sister, Alison, disappears on the last night of their family vacation at a resort on the Caribbean island of Saint X. Several days later, Alison's body is found in a remote spot on a nearby cay, and two local men–employees at the resort–are arrested. But the evidence is slim, the timeline against it, and the men are soon released. The story turns into national tabloid news, a lurid mystery that will go unsolved. For Claire and her parents, there is only the return home to broken lives.

Years later, Claire is living and working in New York City when a brief but fateful encounter brings her together with Clive Richardson, one of the men originally suspected of murdering her sister. It is a moment that sets Claire on an obsessive pursuit of the truth–not only to find out what happened the night of Alison's death but also to answer the elusive question: Who exactly was her sister? At seven, Claire had been barely old enough to know her: a beautiful, changeable, provocative girl of eighteen at a turbulent moment of identity formation.

As Claire doggedly shadows Clive, hoping to gain his trust, waiting for the slip that will reveal the truth, an unlikely attachment develops between them, two people whose lives were forever marked by the same tragedy.

For readers of Emma Cline's The Girls and Lauren Groff's Fates and Furies, Saint X is a flawlessly drawn and deeply moving story that culminates in an emotionally powerful ending.
Praise For Saint X: A Novel…
"'Saint X' is hypnotic. Schaitkin's characters...are so intelligent and distinctive it feels not just easy, but necessary, to follow them. I devoured [it] in a day."
–Oyinkan Braithwaite, New York Times Book Review

"Richly atmospheric, by turns coolly satiric and warmly romantic, Alexis Schaitkin's brilliant debut novel Saint X imagines a chorus of voices in the aftermath of the alleged murder of a privileged American girl vacationing in an exotic Caribbean country. Part 'true-crime' thriller and part coming-of-age novel narrated by the deceased girl's younger sister, Saint X is irresistibly suspenseful and canny."
—Joyce Carol Oates

"Saint X, Alexis Schaitkin's atmospheric new novel, is ostensibly about a young American girl who goes missing while on a family vacation in the Caribbean. But it is more than that. The book also unpacks timely social and cultural issues — about grief, truth, white privilege and our murder-as-entertainment culture."
–Washington Post

"A smart, socially conscious thriller that will take you away."
–People Magazine, Book of the Week

"This debut novel is hypnotic, delivering acute social commentary on everything from class and race to familial bonds and community, and yet its weblike nature never confuses or fails to captivate."
—New York Times, Editors' Choice

"This writer is fearless, and her gamble pays off. This killer debut is both a thriller with a vivid setting and an insightful study of race, class, and obsession."
—Kirkus, STARRED REVIEW

"There's one moment in every person's life, posits Saint X, that will define the rest of it. For many in this novel, it's the death of Alison Thomas, a teenage girl who perishes while vacationing with her family on a Caribbean island. The mystery remains unsolved until years later, when her sister Claire runs into one of the original suspects in New York and befriends him, hoping to piece together what happened to Alison."
—Entertainment Weekly

"One of the year's buzziest debuts."
—Bustle, The 22 Most Anticipated Books of February 2020

"Saint X is slightly miraculous. Funny, chilling, moving, and throughout, deeply intelligent. We follow Emily into the depths of her obsessive quest with fascination and, in the end, rise with her as she moves on. This is an utterly original and engrossing novel written with the surest possible hand."
—Christopher Tilghman, Author of Thomas and Beal in the Midi

"Here is a marvel of a book, a kaleidoscopic examination of race and privilege, family and self, told with the propulsive, kinetic focus of a crime novel. Brilliant and unflinching, Saint X marks the debut of a stunningly gifted writer. I simply couldn't stop reading."
—Chang-rae Lee, Author of On Such A Full Sea

"Alexis Schaitkin's stunning debut novel is an examination of race, privilege, family and self as a teenage girl vanishes during her family's luxury Caribbean vacation on the island of Saint X. Though the lives of the privileged tourists and the island locals are seemingly unrelated, in the aftermath of this single dramatic event, they're inextricably bound to each other forever."
–Good Morning America, 20 Books We're Excited for in 2020
Celadon Books, 9781250219596, 352pp.
Publication Date: February 18, 2020
About the Author
Alexis Schaitkin is the author of Saint X. Her short stories have been anthologized in The Best American Short Stories and The Best American Nonrequired Reading. She received her MFA in fiction from the University of Virginia, where she was a Henry Hoyns Fellow. She lives in Williamstown, Massachusetts, with her husband and their two children.
1. What does the island setting contribute to the story? What about the juxtaposition of New York City?
2. What do you think Claire's habit of writing words in the air with her finger demonstrates about her?
3. What's the symbolism of Faraway Cay and the woman with hooves for feet? What does that mythology add to the story?
4. Why do you think the author chose to intersperse the voices of minor characters, such as the movie actor and other vacationers, throughout the book? What effect does this achieve?
5. What does Claire's name change to Emily signify to you?
6. Did you ever think Clive might pose a threat to Emily when he found out who she was?
7. What does Clive's nickname Gogo indicate about his personality? About Edwin's?
8. Emily's world in New York becomes very small after she encounters Clive. Do you think that was intentional or unintentional on her part? What might have motivated her to turn inward?
9. What do Alison's recorded diary entries reveal to Emily? Was Emily right to listen to them, or do you think it was an invasion of privacy? What about their mom?
10. What are the similarities between Emily's life in New York and Clive's? What are the differences?
11. What do you think about Edwin's relationship with Sara?
12. Alison witnessed a pivotal moment in Clive and Edwin's relationship. How did that shape the rest of the narrative–Clive and Edwin's relationship, their futures, Alison's tragedy?
13. When Emily learns the truth, and remembers the night before Alison disappeared, what do you think is her primary emotion? Grief? Relief? Guilt? Something else?
14. Do you think Emily coming into Clive's life was ultimately a bad thing or a good thing for Clive?
or
Not Currently Available for Direct Purchase