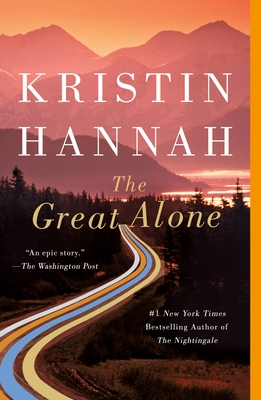 The Great Alone
A Novel
Paperback

* Individual store prices may vary.
Other Editions of This Title:
Digital Audiobook (2/5/2018)
Hardcover (2/6/2018)
Paperback, Korean (12/10/2018)
CD-Audio (2/6/2018)
February 2018 Indie Next List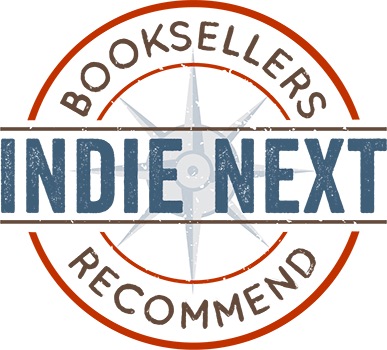 "Kristin Hannah's The Great Alone is a powerful, compelling story of survival - survival of the natural elements and of the human spirit. It's 1974, and 13-year-old Leni Allbright lives with her devoted mother, Cora, and abusive father, Ernt, who was a prisoner of war during Vietnam. America is changing after the war, and Ernt thinks their best chance at a fresh start is to move off the grid, to America's last frontier - Alaska. Grizzlies, wolves, and dropping temperatures are Leni's worries outside of her family's cabin, but as Ernt's battle with his demons rages on, it's no safer inside. The result is a beautifully descriptive, heart-wrenching adventure."
— Hillary Taylor, Lemuria Bookstore, Jackson, MS
View the List
Description
In Kristin Hannah's The Great Alone, a desperate family seeks a new beginning in the near-isolated wilderness of Alaska only to find that their unpredictable environment is less threatening than the erratic behavior found in human nature.

#1 New York Times Instant Bestseller (February 2018)
A People "Book of the Week"
Buzzfeed's "Most Anticipated Women's Fiction Reads of 2018"
Seattle Times's "Books to Look Forward to in 2018"

Alaska, 1974. Ernt Allbright came home from the Vietnam War a changed and volatile man. When he loses yet another job, he makes the impulsive decision to move his wife and daughter north where they will live off the grid in America's last true frontier.

Cora will do anything for the man she loves, even if means following him into the unknown. Thirteen-year-old Leni, caught in the riptide of her parents' passionate, stormy relationship, has little choice but to go along, daring to hope this new land promises her family a better future.

In a wild, remote corner of Alaska, the Allbrights find a fiercely independent community of strong men and even stronger women. The long, sunlit days and the generosity of the locals make up for the newcomers' lack of preparation and dwindling resources.

But as winter approaches and darkness descends, Ernt's fragile mental state deteriorates. Soon the perils outside pale in comparison to threats from within. In their small cabin, covered in snow, blanketed in eighteen hours of night, Leni and her mother learn the terrible truth: they are on their own.
Praise For The Great Alone: A Novel…
Praise for The Great Alone:

An instant #1 New York Times bestseller (February 2018) | A 2018 Indie Next Pick

One of...
Southern Living's "Books Coming Out This Winter That We Can't Wait to Read"
Pop Sugar's "10 Most Anticipated Books of 2018"
Working Mother's "Most Anticipated Books of 2018"
Brit & Co's "Most Anticipated Books of 2018"
Seattle Times' "Books to Look Forward to in 2018"
The Everygirl's "10 New Novels to Read this Winter"
Refinery 29's "Best Books of February"
BuzzFeed's "Most Anticipated Women's Fiction Reads of 2018"

"Featuring a rich cast of characters and elevated by the riveting portrayal of homesteading in Alaska in the 1970s, this is a compassionate story of a family." —People, "Book of the Week"

"This epic atmospheric novel examines humans' will to endure the unthinkable." —Real Simple magazine

"There are many great things about this book...It will thrill her fans with its combination of Greek tragedy, Romeo and Juliet-like coming of age story and domestic potboiler. She recreates in magical detail the lives of Alaska's homesteaders...and is just as specific and authentic in her depiction of the spiritual wounds of post-Vietnam America. A tour de force." —Kirkus (starred review)

"Hannah vividly evokes the natural beauty and danger of Alaska and paints a compelling portrait of a family in crisis and a community on the brink of change." —Booklist

"Reliably alluring...The Great Alone is packed with rapturous descriptions of Alaskan scenery… Hannah remembers and summons an undeveloped wilderness, describing a gloriously pristine region in the days before cruise ships discovered it." —New York Times

"In this latest from Hannah, the landscape is hard and bleak but our young heroine learns to accept it and discover her true self...fans will appreciate the astuteness of the story and the unbreakable connection between mother and child." —Library Journal

"Hannah skillfully situates the emotional family saga in the events and culture of the late '70s... But it's her tautly drawn characters—Large Marge, Genny, Mad Earl, Tica, Tom—who contribute not only to Leni's improbable survival but to her salvation amid her family's tragedy." —Publishers Weekly (starred review)

"Hannah turns the written word into wonderful prose...Times are difficult for so many in this novel and Hannah captures their suffering with sensitivity. The author expertly shows how love, death and birth run the full circle of life." —RT Book Reviews

Praise for The Nightingale:

"Haunting, action-packed, and compelling."—Christina Baker Kline, #1 New York Times bestselling author

"Absolutely riveting!...Read this book." —Dr. Miriam Klein Kassenoff, Director of the University of Miami Holocaust Teacher Institute

"Beautifully written and richly evocative." —Sara Gruen,#1 New York Times bestselling author

"A heart-pounding story." —USA Today

"A respectful and absorbing page-turner." —Kirkus Reviews

"Tender, compelling...a satisfying slice of life in Nazi-occupied France." —Jewish Book Council

"Expect to devour The Nightingale in as few sittings as possible; the high-stakes plot and lovable characters won't allow any rest until all of their fates are known." —Shelf Awareness

"Powerful...an unforgettable portrait of love and war."—People
St. Martin's Griffin, 9781250229533, 576pp.
Publication Date: September 24, 2019
About the Author
KRISTIN HANNAH is the #1 New York Times bestselling author of more than twenty novels, including The Nightingale, The Great Alone, and The Four Winds. A former lawyer turned writer, she lives with her husband in the Pacific Northwest.
1. Before reading the book, what was your perception of life in Alaska? What surprised you?
2. What aspects of the lifestyle would you find the most challenging in the wild? How would you handle the isolation, the interdependence among neighbors, the climate? Would you have what it takes to survive?
3. "Up here, there's no one to tell you what to do or how to do it. We each survive our own way. If you're tough enough, it's heaven on earth." (39) What drives the settlers in The Great Alone to Alaska? They're not all desperate people in desperate need of a fresh start like the Allbrights, but what could be attractive about this unique way of life for some?
4. Did you find Cora's actions and "liberated" mind-set to be in conflict? What do you think holds her back?
5. Did you think it was going to be the weather or the violence that killed them first?
6. Discuss the forms of love within this book—crazy and romantic love, neighborly love and compassion, love for the natural world, and a mother's love. What else would you add?
7. "A girl was like a kite; without her mother's strong, steady hold on the string, she might just float away, be lost somewhere among the clouds." (118) How else would you describe a mother's influence? Does Cora serve such a role for Leni—why and why not?
8. Did you see Cora's explosive act of protection coming? What did it feel like to read that scene? As a parent, do you think you'd be capable of the same act?
9. Did you hold Leni responsible in your mind for any of Matthew's misfortune? Why or why not? How does Leni show her devotion in the end? Did you anticipate the kind of future that is set in motion for them at the close of the book?
10. Do you think there's an ultimate place where people belong? How would you know if you got there?