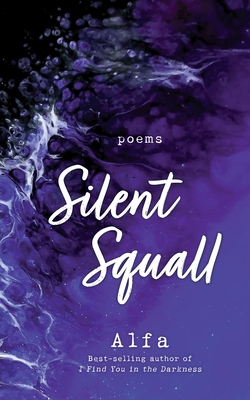 Silent Squall (Paperback)
Revised and Expanded Edition: Poems
Castle Point Books, 9781250233592, 192pp.
Publication Date: February 26, 2019
* Individual store prices may vary.
Description
A poetic portrayal of words unspoken and unseen tempests, Silent Squall gives voice to the wounded heart. Raw and honest, the acclaimed author of I Find You in the Darkness shares her intensely personal, yet relatable stories through finely woven poetry. This new edition of Silent Squall includes an updated introduction and a brand-new chapter of modern poetry. Find understanding, comfort, and hope from the affecting poetry of Silent Squall.
I have singed wings,
and the edges of my heart
are charred, and crisp
by flames of your dismissal.
Yet even though I sift
through ashes of the past,
as I maneuver through
tomorrow…
my soul's fingerprint
will be everlasting.
-Alfa