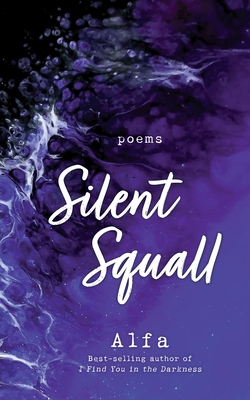 Silent Squall (Paperback)
Revised and Expanded Edition: Poems
Castle Point Books, 9781250233592, 192pp.
Publication Date: February 26, 2019
Other Editions of This Title:
Paperback (3/17/2018)
* Individual store prices may vary.
Description
A poetic portrayal of words unspoken and unseen tempests, Silent Squall gives voice to the wounded heart. Raw and honest, the acclaimed author of I Find You in the Darkness shares her intensely personal, yet relatable stories through finely woven poetry. This new edition of Silent Squall includes an updated introduction and a brand-new chapter of modern poetry. Find understanding, comfort, and hope from the affecting poetry of Silent Squall.
I have singed wings,
and the edges of my heart
are charred, and crisp
by flames of your dismissal.
Yet even though I sift
through ashes of the past,
as I maneuver through
tomorrow…
my soul's fingerprint
will be everlasting.
-Alfa
About the Author
ALFA is a retired medical professional who has spent most of her career in Radiation Therapy. She credits her ability to express painful life experiences by studying the human body from the inside out. Unapologetic about her realistic take on heartache, she writes to let her readers know they are not alone in their pain. Follow her on Instagram.