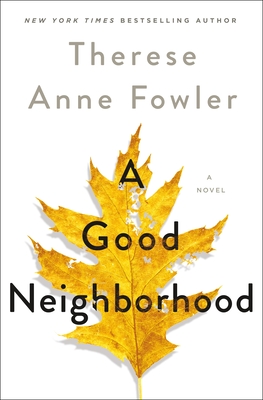 A Good Neighborhood
A Novel
Hardcover

* Individual store prices may vary.
Other Editions of This Title:
Digital Audiobook (3/9/2020)
Paperback (3/2/2021)
Paperback, Large Print (3/30/2021)
CD-Audio (3/10/2020)
Library Binding, Large Print (3/10/2020)
March 2020 Indie Next List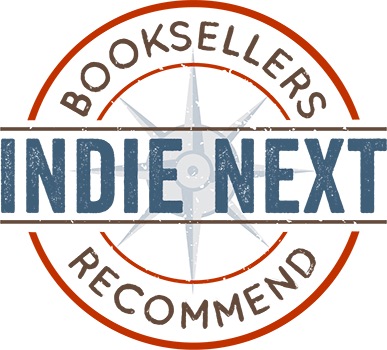 "Therese Anne Fowler's new novel will have you examining the actions and motivations of everyone you know. Her exquisite storytelling and character development deliver an unforgettable and unpredictable story that touches on many contemporary issues, including race, wealth, control, and status. Be sure to leave yourself some time for this one — once you hit the tipping point, you won't put it down until you finish."
— Kari Erpenbach, University Of Minnesota Bookstores, Minneapolis, MN
View the List
Description
INSTANT NEW YORK TIMES BESTSELLER * One of NPR's Best Books of 2020

"A provocative, absorbing read." — People

"A feast of a read... I finished A Good Neighborhood in a single sitting. Yes, it's that good." —Jodi Picoult, #1 New York Times bestselling author of Small Great Things and A Spark of Light

In Oak Knoll, a verdant, tight-knit North Carolina neighborhood, professor of forestry and ecology Valerie Alston-Holt is raising her bright and talented biracial son, Xavier, who's headed to college in the fall. All is well until the Whitmans—a family with new money and a secretly troubled teenage daughter—raze the house and trees next door to build themselves a showplace.

With little in common except a property line, these two families quickly find themselves at odds: first, over an historic oak tree in Valerie's yard, and soon after, the blossoming romance between their two teenagers.

A Good Neighborhood asks big questions about life in America today—what does it mean to be a good neighbor? How do we live alongside each other when we don't see eye to eye?—as it explores the effects of class, race, and heartrending love in a story that's as provocative as it is powerful.
Praise For A Good Neighborhood: A Novel…
Praise for Therese Anne Fowler:

"A provocative, absorbing read." —People

"Thought-provoking and fast-paced" —Good Morning America

"A story of race, class, region and, yes, tragic love...the result is Shakespearean." —NPR

"Riveting...Fowler empathetically conjures nuanced characters we won't soon forget, expertly weaves together their stories, and imbues the plot with a sense of inevitability and urgency. In the end, she offers an opportunity for catharsis as well as a heartfelt, hopeful call to action.Traversing topics of love, race, and class, this emotionally complex novel speaks to—and may reverberate beyond—our troubled times." —Kirkus, on A Good Neighborhood (starred review)

"Searing...Fowler skillfully renders her characters and their experiences into an unforgettable, heartbreaking story." —Library Journal (starred review)

"Fowler's fascinating plot is skillfully executed, delving into each character's complexities fully enough that their choices make perfect sense. This page-turner delivers a thoughtful exploration of prejudice, preconceived notions, and what it means to be innocent." — Publishers Weekly

"A rippling story for fans of suspenseful domestic dramas" — Booklist

"It's a timely story about what happens when we fail to consider how our actions affect others and the tragedy that can befall us if we can't coexist with those whose values are different from our own." -- Atlanta Journal-Constitution

"Fowler has crafted one of the most precise and timely novels of the year. The daughter of a local businessman starts dating the biracial son of a professor in a leafy North Carolina suburb, boiling toward an inevitable and wrenching conclusion."—Newsweek

"Fowler's novel culminates with injustices that are painfully easy to imagine because they continue to be a part of our contemporary lived experience." — The Washington Post

"A readable saga nodding toward a bevy of social issues" — Entertainment Weekly

"For fans of slow-burn mysteries that explore the tenuous, fragile nature of neighborhoods — think Big Little Lies or Little Fires Everywhere — this book is what you've been waiting for this year." — BookBub

"Therese Anne Fowler has..concocted a feast of a read: compelling, heartbreaking, and inevitable. I finished A Good Neighborhood in a single sitting. Yes, it's that good." —Jodi Picoult, #1 New York Times bestselling author of Small Great Things and A Spark of Light

"Relentlessly paced, stylishly written, and perfectly timed, Therese Anne Fowler's latest is a sharp, moving portrait of an American neighborhood on the brink of change. You'll be thinking about A Good Neighborhood long after you've left it."—Christina Baker Kline, New York Times bestselling author of Orphan Train

"Compelling and captivating, A Good Neighborhood left me speechless yet wanting to discuss. This is a story that will stick with you for a long time." —Emily Giffin, #1 New York Times bestselling author of All We Ever Wanted

"A provocative, timely page-turner about the crucial issues of our time. I gulped it down, and the stunning conclusion left me both heartbroken and hopeful." —Meg Waite Clayton, New York Times bestselling author of The Last Train to London

"A gripping modern morality tale...Familiar elements - two families, two young lovers, a legal dispute - frame a story that feels both classic and inevitable. But Fowler makes the book her own with smart dialogue, compelling characters and a communal "we" narrator that implicates us all in the wrenching conclusion." —Tara Conklin, New York Times bestselling author of The Last Romantics

"A Good Neighborhood is my favorite kind of novel — compelling, complicated, timely, and smart. With great humanity, Therese Anne Fowler imparts a full-hearted, unflinching indictment of a broken system and in so doing tells a story hard to put down and hard to forget." —Laurie Frankel, bestselling author of This is How it Always Is

"Nothing short of mesmerizing." —Kirkus, on A Well-Behaved Woman (starred review)

"Genius....Fowler's exploration of the way powerful women are simultaneously devalued and rewarded resonates powerfully." —Publishers Weekly, on A Well-Behaved Woman (starred review)
St. Martin's Press, 9781250237279, 320pp.
Publication Date: March 10, 2020
About the Author
THERESE ANNE FOWLER is the New York Times bestselling author of A Good Neighborhood, A Well-Behaved Woman, and Z: A Novel of Zelda Fitzgerald. Raised in the Midwest, she migrated to North Carolina in 1995. She holds a B.A. in sociology/cultural anthropology and an MFA in creative writing from North Carolina State University.
1. Early in the novel, Juniper considers: "What, she wondered, made a neighborhood good? To her parents, good seemed to mean there were mainly other people like themselves." (50) What do you think makes a "good" neighborhood, and is Oak Knoll one of them? As new houses are built in older, existing neighborhoods, do you think that changes the feel and culture of a place?
2. Do you view the Whitman family as genuinely Christian, or is religion primarily a tool for Julia and Brad? Can both things be true at the same time?
3. Race can be a sensitive topic, and it features prominently in A Good Neighborhood. How comfortable do you feel talking about race, and do you think this novel changed your perspective on the role that race plays in the United States?
4. Almost immediately, we are told, "Later this summer when the funeral takes place, the media will speculate boldly on who's to blame. They'll challenge attendees to say on camera whose side they're on." (5) How does knowing that a tragedy lies ahead change your reading experience?
5. Who should shoulder the blame for the chain of aggression between these neighbors? What actions could have been taken by either family to tame the tension?
6. The Greek chorus makes the reader a part of the story, and complicit in the action. How did that affect your reading? Who did you believe the "we" was in the book's narration?
7. The book club in the novel is reading and discussing Vladimir Nabokov's Lolita. How does that classic novel echo or amplify the action in A Good Neighborhood?
8. "As our resident English professor would remind us, place, especially in stories of the South, is as much a character as any human, and inseparable from—in this case even necessary to—the plot." (13) The novel is set in North Carolina. How does the setting inform the story? Do you think that attitudes and ghosts of history impact the characters in the book?
or
Not Currently Available for Direct Purchase