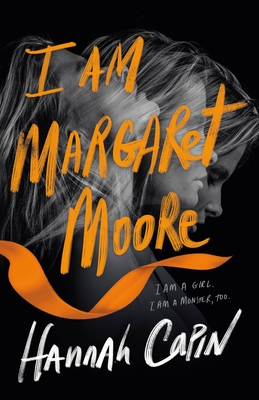 I Am Margaret Moore
A Novel
Hardcover

* Individual store prices may vary.
Other Editions of This Title:
Digital Audiobook (3/14/2022)
Description
Lyrical and haunting, Hannah Capin's I Am Margaret Moore is a paranormal thriller that tests the hold of sisterhood and truth.

I am a girl. I am a monster, too.

Each summer the girls of Deck Five come back to Marshall Naval School. They sail on jewel-blue waters; they march on green drill-fields; they earn sunburns and honors. They push until they break apart and heal again, stronger.

Each summer Margaret and Rose and Flor and Nisreen come back to the place where they are girls, safe away from the world: sisters bound by something more than blood.

But this summer everything has changed. Girls are missing and a boy is dead. It's because of Margaret Moore, the boys say. It's because of what happened that night in the storm.

Margaret's friends vanish one by one, swallowed up into the lies she has told about what happened between her and a boy with the world at his feet. Can she unravel the secrets of this summer and last, or will she be pulled under by the place she once called home?
Praise For I Am Margaret Moore: A Novel…
"Beautifully written and haunting, this will definitely appeal to those who enjoy a good mystery." - School Library Journal

"Capin returns with another gripping story of the ferocious power of female friendship in the face of boys' callousness and systemic inequalities. A delicious, poetic thriller, it's perfect for those who love a novel that hints at secrets instead of telling them." - The Bulletin of the Center for Children's Books

"A hypnotic, spellbinding exploration of sisterhood, summer, and the secrets girls keep, both from others and themselves. With ethereal prose and razor-sharp insight, I Am Margaret Moore starts as a whisper and rages into a full-on scream." - Laurie Elizabeth Flynn, author of The Girls Are So Nice Here and All Eyes on Her

"Sinister, sultry, and steeped in rage, I Am Margaret Moore is like a classical tragedy remixed with a Lana Del Rey track. Capin's signature poetic, pulse-pounding prose is just as indelible as the ferocious girls she writes about." - Layne Fargo, author of They Never Learn

"I read this book in four hours with a white knuckle grip on the cover. Capin's lush, lyrical prose will lure you in like a dark seduction, and leave you gasping for air as you frantically turn the pages, hunting for the devastating, explosive truth." - Kylie Schachte, author of You're Next

"A raging thunderstorm of a novel with velvet-rich prose that opens all the wounds of girlhood: haunting, heartbreaking, and at points utterly terrifying, you'll feel this book deep within your bones long after it strikes." - Julia Lynn Rubin, author of Trouble Girls
Wednesday Books, 9781250239570, 320pp.
Publication Date: March 15, 2022
About the Author
Hannah Capin is the author of Golden Boys Beware (originally published as Foul is Fair) and The Dead Queens Club. She lives in Tidewater Virginia.