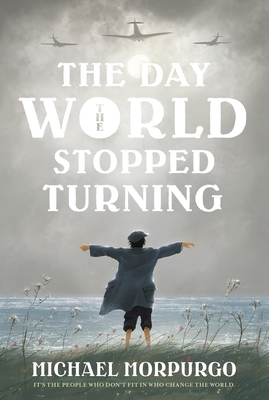 The Day the World Stopped Turning (Paperback)
Square Fish, 9781250250605, 288pp.
Publication Date: July 7, 2020
Other Editions of This Title:
Hardcover (7/9/2019)
* Individual store prices may vary.
Description
Michael Morpurgo's The Day the World Stopped Turning is a middle-grade novel about an extraordinary boy who sees the world differently.
In the unique landscape of the Camargue (France) during World War II, Lorenzo lives among the salt flats and the flamingos. There are lots of things he doesn't understand–but he does know how to heal animals, how to talk to them; the flamingos especially. He loves routine, and music too: and every week he goes to market with his mother. It's there he meets Kezia, a Roma girl, who helps her parents run their carousel–and who shows him how to ride the wooden horse as the music plays.
But then the German soldiers come, with their guns. Everything is threatened, everything is falling apart: the carousel, Kezia and her family, even Lorenzo's beloved flamingos. Yet there are kind people even among soldiers, and there is always hope. . .
About the Author
Michael Morpurgo is the author of more than fifty books for children, including An Elephant in the Garden, Shadow, A Medal for Leroy, and Listen to the Moon. He is also the author of the New York Times bestseller War Horse, which debuted on Broadway and also became a film by Steven Spielberg. He has had several of his novels adapted for film and television.
Praise For The Day the World Stopped Turning…
"Morpurgo, the author of War Horse (2007), transports readers back in time and tells a beautifully layered story...an absorbing account of two children and their families during WWII. Most notable are the portrayal of Lorenzo, whose clear limitations pale next to his strengths, and the inclusion of a compassionate German soldier who helps the families when he can. A vivid, memorable story of children in wartime." -- Booklist, starred review
"Children who know of the oppression and genocide of Jews during the Holocaust without knowing much about other targeted groups may be enlightened by Kezia's experiences as a Roma girl... The common debate about the intentions of individual Nazis is touched upon through the nuanced portrayal of a German officer who displays frequent kindness and the family's measured reaction: "They may not all be wicked, but they do wicked things." ... Lorenzo is sensitively portrayed, and he has great depth of character in spite of his limited speech. Overall, readers will learn much about history, culture, friendship, and morality—and a World War II novel with an unambiguously happy ending is worth a read. Recommended." --Bulletin of the Center for Children's Books
An Eagle in the Snow:
"[A] stranger tells the story of two young soldiers... The British soldier was the most decorated private of the First World War. The German soldier just might have been Hitler himself. This work of historical fiction...will leave middle grade readers on the edge of their seats as they try to determine who the stranger is and how this random encounter during World War I could have altered history." --School Library Journal
"The casual tone of the story the stranger tells is in compellingly sharp contrast to the powerful questions it raises about duty and honor." --Booklist
Listen to the Moon:
"A poignant and life-affirming story from a master." —Kirkus Reviews, starred review
"Morpurgo offers powerful descriptions of shipwreck, mass drowning, and devastation, as well as healing and growth." —Publisher's Weekly
"Superbly written. . . . This is one of Morpurgo's best works to date; a first purchase for middle grade and teen collections." —School Library Journal
Shadow:
"Heart-rending and heart-affirming." —Kirkus Reviews, starred review
or
Not Currently Available for Direct Purchase