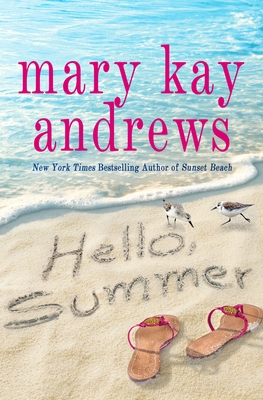 Hello, Summer (Hardcover)
St. Martin's Press, 9781250256928, 432pp.
Publication Date: May 5, 2020
* Individual store prices may vary.
Description
Conley Hawkins left her family's small town newspaper, The Silver Bay Beacon, in the rear view mirror years ago. Now, after ten years of blood, sweat, and tears, Conley is exactly where she wants to be and is about to take a fancy new position at a New York City newspaper. That is, until she discovers at her own going away party that her new job is suddenly gone, disappearing overnight along with her hopes and dreams of a bright future in a big city.
Dread in her heart and a sinking feeling in her gut, Conley ends up in the last place she ever wanted to be: The Beacon, now reluctantly run by her brother Garret whose own dreams of being a lawyer were put on hold with the death of their father. Covering a sleepy beach town with church news and the local funeral home director dictating the day's obituaries to her over the phone isn't exactly every reporter's dream, and to make matters worse, she and her brother see eye to eye on almost nothing. Matters come to a head after Conley witnesses a car accident that ends in the death of a local politician – a beloved war hero with a secret shady history whose death may not be exactly what it seems.
About the Author
Mary Kay Andrews is The New York Times bestselling author of The Beach House Cookbook and more than twenty novels, including The Weekenders, Ladies' Night, Spring Fever, Summer Rental, The Fixer Upper, Deep Dish, Blue Christmas, Savannah Breeze, Hissy Fit, Little Bitty Lies, and Savannah Blues. A former journalist for The Atlanta Journal Constitution, she lives in Atlanta, Georgia.