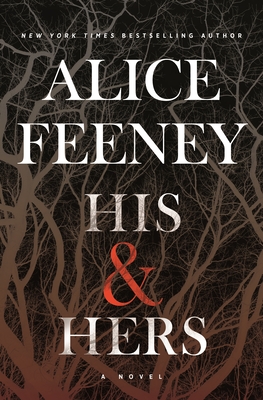 His & Hers (Hardcover)
A Novel
Flatiron Books, 9781250266071, 320pp.
Publication Date: July 28, 2020
Other Editions of This Title:
CD-Audio (7/28/2020)
* Individual store prices may vary.
Description
FROM THE NEW YORK TIMES BESTSELLING AUTHOR OF Sometimes I Lie
"Stunning. Addictive. This book should not be missed!" —Samantha Downing
"Deliciously dark…will have readers tearing through the pages." —Mary Kubica
"Gives Gone Girl a run for its money…I couldn't stop reading." —Christina Dalcher
There are two sides to every story: yours and mine, ours and theirs, His & Hers. Which means someone is always lying.
When a woman is murdered in Blackdown, a quintessentially British village, newsreader Anna Andrews is reluctant to cover the case. Detective Jack Harper is suspicious of her involvement, until he becomes a suspect in his own murder investigation.
Someone isn't telling the truth, and some secrets are worth killing to keep.
His & Hers is a twisty, smart, psychological thriller. A gripping tale of suspense, told by expertly-drawn narrators that will keep readers guessing until the very end.
"For the ultimate rollercoaster reading experience this year, look no further than His & Hers by Alice Feeney." —Woman & Home
About the Author
ALICE FEENEY is a writer and journalist. She spent fifteen years with BBC News where she worked as a reporter, news editor, arts and entertainment producer, and One O'Clock news producer. Alice has lived in London and Sydney and has now settled in the Surrey countryside, where she lives with her husband and dog. His & Hers is her third novel, after Sometimes I Lie and I Know Who You Are.
Praise For His & Hers: A Novel…
"No one can plot – or write – a story like Alice Feeney. His & Hers is a stunning, addictive novel that makes you wonder who you can trust – if anyone. Captivating from beginning to end, this book should not be missed!" —Samantha Downing, bestselling author of My Lovely Wife
"In His & Hers, Alice Feeney expertly weaves a deliciously dark, unsettling tale that will have readers tearing through the pages with haste, trying and failing to guess the true culprit in this spine-chilling murder mystery. A creepy thrill ride that Feeney fans will adore." —Mary Kubica, New York Times bestselling author of The Other Mrs.
"Feeney does it again! His & Hers is a twisty dual-narrative that gives Gone Girl a run for its money and leaves you wondering if you can trust anyone. I couldn't stop reading." —Christina Dalcher, bestselling author of Vox
"Devoured His & Hers. Filmic and gripping with expertly-drawn narrators and a quintessentially English village where dark secrets are dragged into the light. His & Hers is a great read." —Helen Monks Takhar, author of Precious You
"This is great. Keeps you guessing all the way through." —Jane Fallon, author of Faking Friends

Select Praise for New York Times Bestselling Author Alice Feeney's Previous Novels
"If you're looking for a Gone Girl–esque fix, then this is the book for you." —Cosmopolitan
"A spine-tingling psychological thriller…the joy (and the stress) of this thriller is separating fact from fiction. The creepy feeling at the back of your neck is 100 percent real." —People
"[An] insanely twisty thriller." —Entertainment Weekly
"The twists pile up…visceral and haunting." —Oprah.com
"This brilliant psychological thriller kept me guessing until the very last page." —Jessica Knoll, New York Times bestselling author of Luckiest Girl Alive and The Favorite Sister
"A gripping debut with a brilliant twist, I LOVED it!" —BA Paris, New York Times bestselling author of Behind Closed Doors
"Faster and more twisted than a roller coaster with an ending that'll make your stomach drop, Alice Feeney's Sometimes I Lie is not to be missed. I loved it!" —Mary Kubica, New York Times bestselling author of The Good Girl and Every Last Lie
"Stiletto-sharp writing, and characters so real you'll be looking over your shoulder long after the final page. With I Know Who You Are, Alice Feeney has single-handedly made the bookmark obsolete." —Christina Dalcher, author of Vox
"What a ride. I loved this book and the brilliant Hitchockian twist!" —Sarah Michelle Gellar