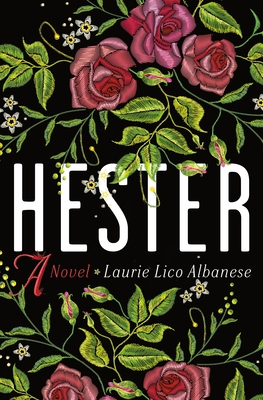 Hester
A Novel
Hardcover

* Individual store prices may vary.
October 2022 Indie Next List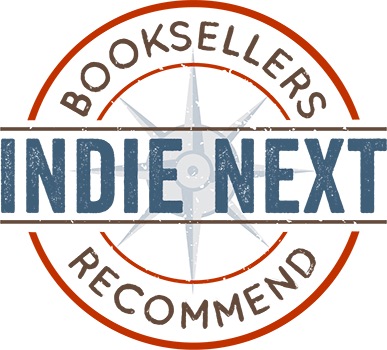 "A magical retelling of a strong woman coming into her power. I would have enjoyed
The Scarlet Letter
in high school if this was the book we were forced to read. I love the incorporation of synesthesia and the art of the needle and thread."
— Sebya Gorre-Clancy, A Seat at the Table Books, Elk Grove, CA
View the List
Description
Named a Most Anticipated Book for Fall by Goodreads • Washington Post • New York Post • BuzzFeed • PopSugar • Business Insider • An October Indie Next List Pick • An October LibraryReads Pick

"A hauntingly beautiful––and imagined––origin story to The Scarlet Letter." ––People

WHO IS THE REAL HESTER PRYNNE?

Isobel Gamble is a young seamstress carrying generations of secrets when she sets sail from Scotland in the early 1800s with her husband, Edward. An apothecary who has fallen under the spell of opium, his pile of debts have forced them to flee Glasgow for a fresh start in the New World. But only days after they've arrived in Salem, Edward abruptly joins a departing ship as a medic––leaving Isobel penniless and alone in a strange country, forced to make her way by any means possible.

When she meets a young Nathaniel Hawthorne, the two are instantly drawn to each other: he is a man haunted by his ancestors, who sent innocent women to the gallows––while she is an unusually gifted needleworker, troubled by her own strange talents. As the weeks pass and Edward's safe return grows increasingly unlikely, Nathaniel and Isobel grow closer and closer. Together, they are a muse and a dark storyteller; the enchanter and the enchanted. But which is which?

In this sensuous and hypnotizing tale, a young immigrant woman grapples with our country's complicated past, and learns that America's ideas of freedom and liberty often fall short of their promise. Interwoven with Isobel and Nathaniel's story is a vivid interrogation of who gets to be a "real" American in the first half of the 19th century, a depiction of the early days of the Underground Railroad in New England, and atmospheric interstitials that capture the long history of "unusual" women being accused of witchcraft. Meticulously researched yet evocatively imagined, Laurie Lico Albanese's Hester is a timeless tale of art, ambition, and desire that examines the roots of female creative power and the men who try to shut it down.
Praise For Hester: A Novel…
"Like the greatest historical fiction, Hester manages to make you believe utterly in its narrator, feel entirely that this story is real, and ground you in the day to day of a bustling 19th century world that promises the freedom of America while exacting its horrific steep price on the Native Americans it destroys, the slaves it brings in chains, and the women it crushes. It's a story about America itself, and the fury, righteousness and mercy in which it was formed." ––Gillian Flynn, #1 New York Times bestselling author

"Engrossing." ––WBUR / NPR Boston

"This thoughtfully researched tale shines a light on the barriers faced by 19th-century women who did not conform." ––Washington Post

"A unique take on a story that tackles what it costs to be an "unusual" woman." ––BuzzFeed

"Albanese's novel will engage readers seeking racial themes, a resilient heroine, and a feminist origin story for one of America's always relevant nineteenth-century classics." ––Booklist

"A lovely fictional look at the origins of [Hawthorne's] masterpiece…the rich details of life in Salem in the early 19th century, and especially about Isobel's creative work as a seamstress and designer, enliven the tale." ––Kirkus

"In Hester, Albanese has masterminded a thoroughly immersive drama and a memorable, spirited heroine for the ages. Albanese's elegant writing captures the dynamic, sensual energy between Isobel and Nat in breathtaking detail. Isobel's appeal crosses cultural and generational borders to embody a timeless existential quest for the freedom to love and live as one pleases."
––Shelf Awareness

"A standout historical… Even those unfamiliar with the classic will be hooked by this account of a capable woman standing up to the sexist and racial prejudices of her time." ––Publishers Weekly

"Hester is a vividly reimagined portrayal of the tragic heroine in Nathaniel Hawthorne's The Scarlet Letter. "Full of lush and colorful prose, this is a tale of one woman's determination and self-reliance amid the 'new world' of 19th-century Salem, which teems with festering secrets and alluring prospects. A message of resilience, Hester proves that a woman will do whatever she must to prosper, even when she is left with nothing but courage—and a few secrets of her own." ––Sarah Penner, New York Times bestselling author of The Lost Apothecary

"Albanese has written a masterpiece that should be required reading alongside Hawthorne's classic tale of adultery. Rich in detail and hauntingly lyrical, she examines the myriad ways that extraordinary women are judged harshly and forced to downplay their gifts in order to conform to society's demands. Enthralling, ambitious, and a total knock-out." ––Fiona Davis, New York Times bestselling author of The Lions of Fifth Avenue

"This modern spin on an old story is rich in surprises and human drama, combining factual history, invention, and artistic sensibility." ––New Jersey Monthly

"A rich tapestry of a novel. In dreamlike yet vivid prose, Albanese weaves a story about 19th century Salem, a place with a dark history where secrets still abound, and conjures the life of Hawthorne's muse, a woman whose skill and imagination are both the key to her survival and the source of others' mistrust and envy. Vivid, complex, and intricately detailed." ––Christina Baker Kline, #1 New York Times bestselling author

"This page-turning and poignant novel beautifully imagines the untold life story of the woman who went down in literary history wearing a scarlet letter. Albanese lets the reader accompany her through an early life of secret powers and difficult attachments on her way to becoming a strong and independent woman." ––Alice Elliott Dark, author of Fellowship Point

"The diverse women at the heart of The Crucible, the Salem witch trials, and The Scarlet Letter at last get their say—in full-throated technicolor. A luminous blend of fiction and truth, with an extraordinarily gifted heroine at its center, Hester weaves together a spellbinding tapestry of Salem history as it has never been told before." ––Afia Atakora, author of Conjure Women

"Albanese writes beautifully." ––Historical Novel Review
St. Martin's Press, 9781250278555, 336pp.
Publication Date: October 4, 2022
About the Author
Laurie Lico Albanese has published fiction, poetry, journalism, travel writing, creative nonfiction, and memoir. Her books include Stolen Beauty, Blue Suburbia: Almost a Memoir, Lynelle by the Sea, and The Miracles of Prato, co-written with art historian Laura Morowitz. Laurie is married to a publishing executive and is the mother of two children.