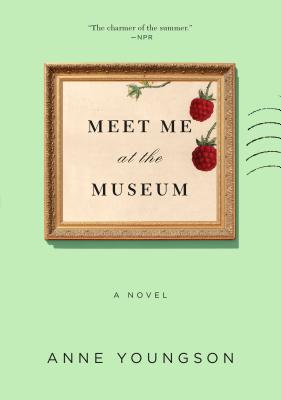 Meet Me at the Museum
A Novel
Paperback

* Individual store prices may vary.
Other Editions of This Title:
Digital Audiobook (8/6/2018)
Hardcover (8/7/2018)
CD-Audio (8/7/2018)
August 2018 Indie Next List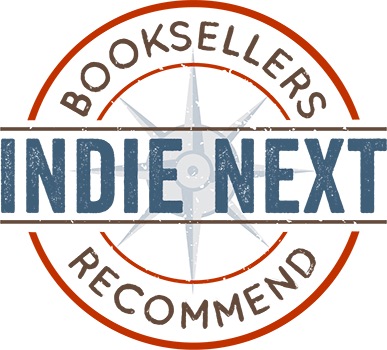 "This charming novel is told entirely in correspondence between Tina, a woman of a certain age in England who is questioning her place in the world after her best friend's death, and Kristian, a Danish museum curator who is adrift after the death of his wife. As their correspondence evolves and their friendship develops, they realize that the world may have more to offer than they initially thought.
Meet Me at the Museum
is sweet without being cloying, gentle without insulting the reader's intelligence, and a completely enjoyable read."
— Carol Schneck Varner, Schuler Books, Okemos, MI
View the List
Winter 2019 Reading Group Indie Next List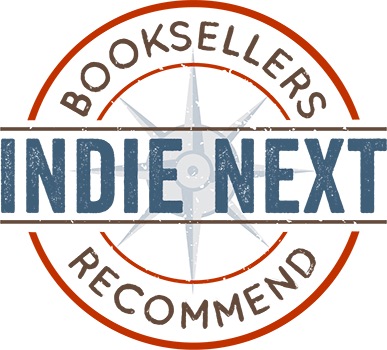 "Perfect for those who loved
The Unlikely Pilgrimage of Harold Fry
or epistolary novels such as
84, Charing Cross Road
. What starts as a somewhat academic correspondence between a curator of a museum in Denmark and a woman searching for meaning after a great loss becomes a relationship neither knew how much they needed. This one will be a great book club selection."
— Holland Saltsman, The Novel Neighbor, Webster Groves, MO
View the List
Description
Shortlisted for the Costa First Novel Award

From 70-year-old debut author Anne Youngson, a novel about a farmer's wife and a museum curator seeking second chances, hailed by NPR as "the charmer of the summer."

In Denmark, Professor Anders Larsen, an urbane man of facts, has lost his wife and his hopes for the future. On an isolated English farm, Tina Hopgood is trapped in a life she doesn't remember choosing. Both believe their love stories are over.

Brought together by a shared fascination with the Tollund Man, subject of Seamus Heaney's famous poem, they begin writing letters to one another. And from their vastly different worlds, they find they have more in common than they could have imagined. As they open up to one another about their lives, an unexpected friendship blooms. But then Tina's letters stop coming, and Anders is thrown into despair. How far are they willing to go to write a new story for themselves?
Praise For Meet Me at the Museum: A Novel…
Shortlisted for the Costa First Novel Award

An Indie Next and LibraryReads Selection

"The charmer of the summer…A touching, hopeful story about figuring out what matters and mustering the courage to make necessary changes."
—NPR

"How subtle. How perceptive…Meet Me at the Museum is gently provoking, delving into how we interact with our children, our spouses, our communities, but mostly with ourselves."
—Minneapolis Star Tribune

"A farmer's wife and a museum curator begin a life-changing correspondence in this lovely book by Anne Youngson, a first-time novelist at age 70."
—Woman's Day (Editor's Choice)

"A beautiful, moving, and utterly mesmerizing tale about life, love, and starting over, Meet Me at the Museum will make even the most cynical listeners believe in second chances."
—Bustle

"Beautifully written and deeply moving, Meet Me at the Museum is a superb—and tenderhearted—debut that will interest anyone who's ever questioned how they became the person they are today."
—Shelf Awareness

"This sweet novel, which unfolds through a series of letters, is a short but spellbinding story of life and friendship."
—Hello Giggles

"A thoughtful meditation on buried passions, regrets, love, grief, and loneliness. But Youngson's debut offers hope for change in its tender exploration of what it means to have experienced a life well-lived."
—The Guardian

"Already being hailed as a classic…Absolutely beautiful, about loss and the life choices we make."
—Daily Mail

"Warm-hearted, clear-minded, and unexpectedly spellbinding, Meet Me at the Museum is a novel to savor."
—Annie Barrows, #1 New York Times bestselling co-author of The Guernsey Literary and Potato Peel Pie Society

"Precise, clear, funny, poignant, and truthful. This is a work of art, dear readers. Revel in its beauty."
—Adriana Trigiani, New York Times bestselling author of The Shoemaker's Wife and Lucia, Lucia

"A moving tribute to friendship and love, to the courage of the ordinary, and to starting again."
—Rachel Joyce, New York Times bestselling author of The Unlikely Pilgrimage of Harold Fry

"Exquisite. Its characters somehow resist following their story and reverse themselves into a new one. A beautiful, lasting read."
—James Hannah, author of The A to Z of You and Me

"Tender, wise, and moving, Meet Me at the Museum is a novel to cherish."
—John Boyne, New York Times bestselling author of The Boy in the Striped Pajamas

"A wise and tender novel. Proof that the richest fruits come on the edge of autumn."
—Sarah Dunant, New York Times bestselling author of The Birth of Venus

"Intriguing and compelling, Meet Me at the Museum invites you into the meeting place between two people, imparting wisdom, thought, and endless charm."
—Jennifer Ryan, bestselling author of The Chilbury Ladies' Choir

"A beautiful, affecting novel of late love."
—Nina Stibbe, author of Love, Nina

"Readers are sure to love this wise and witty debut that celebrates the art of letter writing and the kindness of strangers."
—Phaedra Patrick, author of The Curious Charms of Arthur Pepper

"Full of grace and humanity."
—Sunday Times

"If you only read one book this year, read this. Highly recommended."
—Mature Times

"Insightful, emotionally acute, and absorbing."
—The Daily Express
Flatiron Books, 9781250295170, 288pp.
Publication Date: August 6, 2019
About the Author
Anne Youngson is retired and lives in Oxfordshire. She has two children and three grandchildren to date. Her debut novel, Meet Me at the Museum, was shortlisted for the Costa First Novel Award.
1. Meet Me at the Museum is an epistolary novel, meaning it is written entirely in letters. How is reading an epistolary novel different than reading more traditional first-person narration? What is lost and gained in this form?
2. Is there anyone in your life with whom you regularly correspond, rather than meeting in person or talking on the phone? Discuss the differences between those types of interactions.
3. In her first letter, Tina writes, "I am writing to you to see if you can help me make sense of some of the thoughts that occur to me. Or maybe I am hoping that just writing will make sense of them." Later, she tells Anders, "I have become clearer to myself as I made myself clear to you." How does writing to one another change the way the characters approach their lives and identities?
4. Tina and her best friend, Bella, always planned to go to Denmark together to visit the Tollund Man, but they never made it. Is there something you've always meant to do yet keep putting off? What has stopped you?
5. The Tollund Man provides the initial reason for Tina and Anders' correspondence, and he frequently comes up in their letters. What does he represent for Tina? For Anders?
6. Anders tells Tina about a debate he has at work about making up names for the bog people in the museum (i.e., naming the Tollund Man "Knut"): "To give them names, said the marketing people, would make them seem more human. But, I said (and not only me, fortunately), to give them names would make them only human, rob them of their mystery." What do you think he means? Do you agree? Have you had a particularly memorable, powerful experience at a natural history or archaeology museum?
7. Anders argues: "Superstition is such a scornful word, applied by rational people to anything that appears not to be a rational belief, not seeing there is beauty and meaning and purpose in putting aside everything that can be explained and imagining something quite miraculous in, for example, an unfurling fern frond." Do you agree? Discuss the importance of superstition, myth, and ritual in this novel. How does the natural world (i.e., a fern) play into that?
8. Tina describes a main difference between her lifestyle and Anders' as "mine in the midst of the landscape and change, yours caught up with objects fixed by time." How does that difference affect their outlooks? Which is more similar to your own lifestyle?
9. Tina tells Anders: "Whenever I pick raspberries, I go as carefully as possible down the row, looking for every ripe fruit. But however careful I am, when I turn round to go back the other way, I find fruit I had not seen approaching the plants from the opposite direction. Another life, I thought, might be like a second pass down the row of raspberry canes; there would be good things I had not come across in my first life, but I suspect I would find much of the fruit was already in my basket." What does she mean? How does this analogy resonate throughout the novel? What are the metaphorical raspberries in your own life that you would like to pick on a second pass?
10. Anders and Tina often discuss their adult children. Anders writes: "I am ashamed to say I don't remember ever having understood it was my job to make my children happy." Tina agrees, and takes it further: "We should look inside ourselves for fulfillment. It is not fair to burden children or grandchildren with the obligation to make us whole. Our obligation to them is to make them safe and provide them with an education." Do you agree with this approach to parenting? Why or why not?
11. We aren't told how old Anders and Tina are, but they are both grandparents. Anders tells Tina: "Our letters have meant so much to us because we have both arrived at the same point in our lives. More behind us than ahead of us. Paths chosen that define us. Enough time left to change." How does age affect the way these characters approach their relationship? How would their story differ if they were in their twenties, for instance? Discuss the ways in which Anders and Tina change over the course of the novel. 12. Discuss Anders and Tina's first marriages. Why do they stay with their spouses, when Birgitt was so difficult to live with and Edward has so little in common with Tina? Was staying the right thing to do?
13. Do you think there is any similarity between Tina's friendship with Anders and her husband Edward's affair with Daphne Trigg? Why or why not? Did you feel any sympathy for Edward or Daphne?
14. The ending of the novel is left ambiguous: we never see Tina and Anders actually meet. Do you believe they will? What do you imagine their lives looking like in a year? In five years?