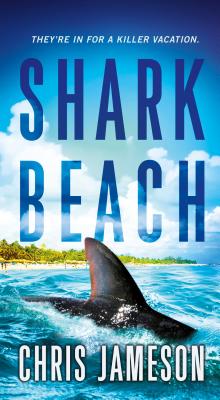 Shark Beach (Mass Market)
St. Martin's Paperbacks, 9781250296160, 320pp.
Publication Date: May 28, 2019
* Individual store prices may vary.
Description
A dream getaway is about to turn into a living nightmare. . .
Rick and Corinne Scully and their kids have visited Florida's Captiva Island many times. This year, they've brought along their best friends, who can't wait to finally experience the place the Scullys call Paradise on Earth.
But this vacation is turning out to be a lot different than planned. The Scullys never expected the rowdy college spring-breakers renting the house next door, or a hurricane that would sweep through the Gulf Coast, or the century-old shipwreck that washed up on the shore. They never knew about the military research being done at a nearby marine institute—and the test subjects that escaped during the hurricane. In the aftermath of the storm, the Scullys and their friends will try to salvage what's left of their time at the beach. They believe it's safe to go back in the water. . .but they're dead wrong.
About the Author
CHRIS JAMESON has been a bouncer, a liquor retailer, an assistant hockey coach, a drama teacher, and an office drone. Summers on Cape Cod have given him a healthy respect for ocean predators. He lives near the coast of Massachusetts, but doesn't spend a lot of time in the water. He is the author of Shark Island.