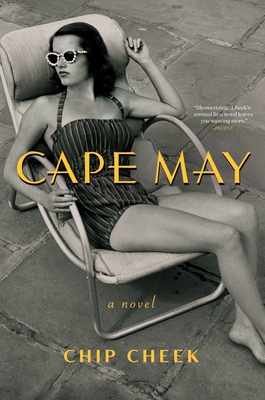 Cape May (Paperback)
A Novel
Celadon Books, 9781250297464, 256pp.
Publication Date: July 7, 2020
Other Editions of This Title:
Digital Audiobook (4/29/2019)
Hardcover (4/30/2019)
Library Binding, Large Print (8/7/2019)
CD-Audio (4/30/2019)
* Individual store prices may vary.
May 2019 Indie Next List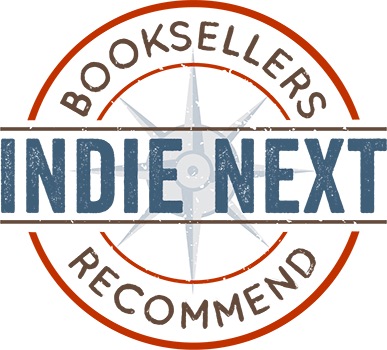 "This book is extraordinary. In a small, empty beachside town after the season ends, a couple on their ill-planned honeymoon, slowly awakening to all the ways they can disappoint each other, stumble across a Gatsby-ish household of worldly beautiful people who embrace them wholeheartedly. The days pass in a glorious gin-soaked daze; erotic tension charges every encounter. Chip writes like James Salter, with a sense of a humor and a fuller appreciation and understanding of female desire. Moving, so gorgeous, and absolutely brilliant."
— Mary Cotton, Newtonville Books, Newton Centre, MA
View the List
Description
"Inside this mesmerizing tale of sexual desire and discovery, naive newlyweds Henry and Effie are honeymooning in Cape May, N.J., in 1957, tentatively navigating intimacy. Then they meet Clara and Max, hard-partying lovers who dazzle the innocent pair until they've lost more than their virginity. Cheek's sensual first novel leaves you wanting more."
– PEOPLE

"Henry and Effie's honeymoon is meant to be their introduction to the pleasures of the body, but in the company of Clara and her promiscuous cohort they lose all track of boundaries. A dozy, luxurious sense of enchantment comes over the story, until the rude awakening at its finale.... Cape May does something better than critique or satirize: It seduces."
– The Wall Street Journal

Cape May is a raw, provocative portrayal of a young 1950s couple on the cusp of a sexual awakening, and the temptations that upturn their honeymoon and reshape their marriage.

In this erotic and intimate debut novel, a naïve southern couple is exposed to a group of raucous, debauched urbanites. Arriving for their honeymoon in Cape May, New Jersey, during the off season, Henry and Effie are startled to find the beach town deserted. The abandoned homes and desolate beaches make them shy of each other, and, isolated in their new marriage, they decide to cut their trip short.

But before they leave, they encounter their glamorous, sensual neighbors and become swept up by their drama. Clara, a beautiful socialite who feels her youth slipping away; Max, a wealthy playboy and Clara's lover; and Alma, Max's aloof, mysterious, and evocative half-sister, to whom Henry is irresistibly drawn. Slowly, agonizingly, these deeply-flawed, profoundly human characters pull Henry and Effie out of themselves and expose them to a side of desire they never expected.

While they discover new truths in each other and in their marriage, the empty beach town becomes their playground. And as they sneak into the vacant summer homes, go sailing, walk naked under the stars, make love, and drink an enormous amount of gin, Henry and Effie slip from innocence into betrayal, with irrevocable consequences.

Seductive and moving, this is a novel about marriage, love, raw sexuality, and the ways in which desire and betrayal can reverberate endlessly throughout our lives.
About the Author
Chip Cheek's stories have appeared in The Southern Review, Harvard Review, Washington Square, and other journals and anthologies. He has been awarded scholarships to the Bread Loaf Writers' Conference, the Tin House Summer Writers' Workshop, and the Vermont Studio Center, as well as an Emerging Artist Award from the St. Botolph Club Foundation. Cape May is his debut novel. He lives in El Segundo, California, with his wife and baby daughter.
Praise For Cape May: A Novel…
"Chip Cheek's Cape May is a debut novel about a young, virginal Southern couple on their off-season honeymoon in 1957 to the titular seaside community in New Jersey, where they come under the spell of a sophisticated older couple. The book has superb prose, acute psychological insights, and a riveting narrative; though it's impossible to put down once you've started, to call it a "summer read" is dismissive of Cheek's carefully wrought artfulness."
–Teddy Wayne, Lit Hub

"Deceptively relaxed and simple at first, the novel seems to be an easygoing trip down Memory Lane. It soon reveals itself as a swirling vortex of psychological suspense with insights about marriage that recall writers like Margot Livesey and Alice Munro. The 1950s setting, the pellucid prose, and the propulsive plot make this very steamy debut novel about morality and desire feel like a classic."
—Kirkus, STARRED REVIEW

"This remarkable debut novel offers a sobering reminder of how the possibilities of life, when first encountered, often carry their own riptide."
—Booklist, STARRED REVIEW

"This erotic debut novel will draw in readers and stay with them. The author's perceptive exploration of innocence and experience, corruption and betrayal, makes for compelling reading."
—Library Journal

"Cheek's strong debut is a psychodrama that shows just how easily people can be manipulated. Cheek does a good job with his cast; Henry and Effie are finely drawn and their slide from innocence starkly depicted. The novel's ending is particularly startling—a memorable final note in this cogent examination of marital infidelity and betrayal."
—Publishers Weekly

"If you can't get enough of women's fiction novels with a twist, Cape May will be your perfect book club read."
—Parade

"In Cape May, Cheek shows that every couple encounters such a moment of their own--whether physical, emotional or some combination of both--and it holds the power to change a relationship forever."
—Shelf Awareness

"What a treat. Glamorous and nostalgic and very sexy, Cape May is a novel about marriage, lust, shabby seaside towns and lots of gin. Brilliantly unsettling—one of those books that stays with you."
—Paula Hawkins, #1 New York Times bestselling author of The Girl on the Train

"Earthy and sensual, raw and real, Cape May is an exquisitely crafted exploration of young love, the power of desire, and the lifelong ramifications of choices made in an instant. Cheek's virtuosic prose reads like a modern classic, piercing through the veneer of male sexual fantasies of the 1950s and rendering a heartbreaking portrait of a man—and a marriage—undone by betrayal."
—Whitney Scharer, author of The Age of Light

"Cape May is a perfectly mixed cocktail of beauty, desire, and heady desperation. In his gorgeous debut novel, Chip Cheek offers his readers a portrait of mid-century America and the timeless allure of love on the rocks."
—Bret Anthony Johnston, author of Corpus Christi and internationally bestselling Remember Me Like This

"Cheek's glamorous and nostalgic first novel is an atmospheric tale of sexual longing and loss in 1950s America that nods to classics like The Great Gatsby and Revolutionary Road."
—The Independent

"Cheek's smoldering debut novel focuses on naïve newlyweds from rural Georgia on their honeymoon in the chilly off-season of historic Cape May, New Jersey in the 1950s, at a moment of fading postwar innocence. When a trio of hedonistic socialites appear on the scene, the gin-infused dynamic of this ensemble drama subverts the couple's romance and fidelity. In propulsive prose, Cheek provides an eerie, suspenseful thrill, and the callow narrator reflects the world on the brink of change."
—The National Book Review