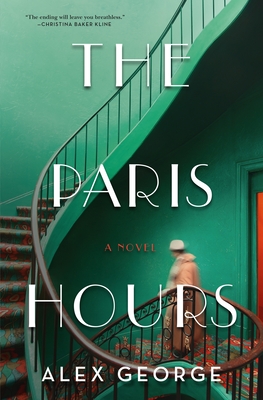 The Paris Hours
A Novel
Hardcover

* Individual store prices may vary.
Other Editions of This Title:
Digital Audiobook (5/4/2020)
Paperback (5/4/2021)
CD-Audio (5/5/2020)
Paperback, Large Print (10/7/2020)
May 2020 Indie Next List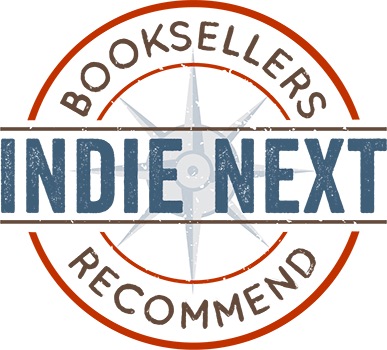 "Alex George has woven a beautiful tapestry of a historical novel in
The Paris Hours
through four colorful, intertwining threads. Each of the characters will touch your heart with their stories of love, loss, the ravages of war, and their search for answers and a path to pick up the broken pieces of their lives. Lush with descriptions of 1927's Paris and the appearance of many famous cultural figures of the era,
The Paris Hours
will transport readers to a time and place they will be reluctant to leave until the last unexpected moment."
— Betsy Von Kerens, The Bookworm of Omaha, Omaha, NE
View the List
Description
"Like All the Light We Cannot See, The Paris Hours explores the brutality of war and its lingering effects with cinematic intensity. The ending will leave you breathless." —Christina Baker Kline, author of Orphan Train and A Piece of the World

One day in the City of Light. One night in search of lost time.

Paris between the wars teems with artists, writers, and musicians, a glittering crucible of genius. But amidst the dazzling creativity of the city's most famous citizens, four regular people are each searching for something they've lost.

Camille was the maid of Marcel Proust, and she has a secret: when she was asked to burn her employer's notebooks, she saved one for herself. Now she is desperate to find it before her betrayal is revealed. Souren, an Armenian refugee, performs puppet shows for children that are nothing like the fairy tales they expect. Lovesick artist Guillaume is down on his luck and running from a debt he cannot repay—but when Gertrude Stein walks into his studio, he wonders if this is the day everything could change. And Jean-Paul is a journalist who tells other people's stories, because his own is too painful to tell. When the quartet's paths finally cross in an unforgettable climax, each discovers if they will find what they are looking for.

Told over the course of a single day in 1927, Alex George's The Paris Hours takes four ordinary people whose stories, told together, are as extraordinary as the glorious city they inhabit.
Praise For The Paris Hours: A Novel…
Praise for The Paris Hours

An IndieNext Pick and Book of the Month Club Selection


"What a design! George expertly crosscuts between various plots, coaxing them closerand closer as evening draws on. The tinder has been set and the fire is lit asthe action converges on a raucous cabaret in Montmartre."
—The NewYork Times Book Review

"Exquisite…A testimony to the life-changing power of a single day, the book reads like a Jazz Age Les Miserables."
—Columbia Tribune

"What makes this tale work so well?...George knows his way around the world...He writes with a keen edge...[He takes] readers through the streets of Paris--not the Paris that tourists flock to but the Paris that houses real Parisians."
—St. Louis Post-Dispatch

"The story explores the effects and events of World War I and the magnificence of Paris through the lens of the four characters, and the climax brings their paths together in an exciting read that you won't be able to put down."
—CNN.com

"No other recent novel both embraces and transcends its Parisian setting like Alex George's new book, The Paris Hours…Brims with beauty, music, tragedy, uncertainty, and hope…Resonate[s] deeply."
—Chicago Review of Books

"Paris between the world wars is the setting for this novel, which unfolds over the course of one day in 1927 and includes a cast of characters such as Camille, the maid of Marcel Proust, a journalist named Jean-Paul, a down-on-his-luck artist named Guillaume who has a meeting with Gertrude Stein, and more."
—New York Post (A Best Book of the Week)

"Four lives converge in this page-turning blend of fact and fiction."
—GoodMorningAmerica.com

"A captivating tale of Parisian life during the roaring '20s."
—BuzzFeed

"Lovingly written and focused in scope, with plenty of mystery and surprises…Those seeking an immersive read set in 1920s Paris will enjoy this emotional ride, providing a glimpse into the desires and lives that walked the streets of Paris in the shadow of the Great War."
—Historical Novel Society

"Delicious."
—AARP

"Spellbinding…A story steeped in emotion, in yearning, in the desperate wish to change the past, and who among us can't relate to such a thing?... I raced through the final third, breathless to find out how it would conclude.
—Veranda Magazine (Book Club pick)

"The Paris Hours is the kind of book that almost demands to be devoured; it's hard to avoid being swept away by the journeys undertaken by each of these regular, yet remarkable people. Evocative and smartly-paced, driven by character and historicity, it's a fantastic read."
—The Maine Edge

"An artist, a writer, a puppeteer, and an author's intimate—the stories of these characters move back and forth in a beautiful dance. And how they come together in the final movement is tre`s belle! George has captured the ethos of 1920s Paris."
—Library Journal (starred review)

"Enchanting…Like the film Midnight in Paris…the novel has put us under the spell of the City of Light yet again…Stunning."
—Booklist

"Engrossing…By evoking fictional characters and historical figures with equal vividness and wisely using repeated motifs, George unites his narratives in a surprising yet wholly convincing denouement. Elegant and evocative, this will have special appeal for lovers of Paris and fans of Paula McLain's The Paris Wife."
—Publishers Weekly

"Glittering...Compelling and elegantly written, The Paris Hours is a tribute to love, grief and serendipity in the City of Light."
—Shelf Awareness

"Atmospheric…George's Proustian homage to a lost time will be a Francophile's madeleine."
—Kirkus

"George masterfully concocts a story of people seeking solace, redemption, and answers to the questions that plague them. Like All the Light We Cannot See, The Paris Hours explores the brutality of war and its lingering effects with cinematic intensity. The ending will leave you breathless."
—Christina Baker Kline, author of Orphan Train and A Piece of the World

"A feast of the human soul. In this stunning novel, George goes behind the glitter of Paris in 1927 and takes you to the rooftops, the skinny alleyways, the flower-strewn parks, and darkened bar rooms to mine the wisdom of humanity. Beautifully rendered; gorgeously told."
—Jessica Keener, author of Strangers In Budapest

"The kind of novel I always dream about finding: a completely engrossing story that had me canceling plans. I read The Paris Hours without pausing, desperate to see if these marvelous characters could escape the ache of their past. And I gasped when I got to the end."
—Will Schwalbe, author of The End of Your Life Book Club and Books for Living

"Although Josephine Baker, Marcel Proust, Ernest Hemingway, and Gertrude Stein drift along the edges of this exquisitely written, lovely jewel of a book, the characters who win our true affection are those created with appealing sympathy by George."
—George Hodgman, author of Bettyville

"George writes movingly of human connection, lost and found. His vivid portrayal of lives intersecting in early 20th century Paris will delight you with its lyricism and touch you with its humanity. The main protagonists are so beautifully drawn they will haunt you long after you reach the end."
—Melanie Benjamin, author of The Swans of Fifth Avenue and Mistress of the Ritz

"A thrilling, irresistible marvel. In lyrical prose, George weaves together memory, loss, and yearning, portraying his characters with such vivid immediacy that I could imagine myself walking beside them along the winding streets of Paris, sharing their stories. Riveting, heartbreaking, and compassionate."
—Lauren Belfer, author of City of Light and And After the Fire

"A journey of memory, The Paris Hours is a sensory feast that had me gobbling pages and dreaming myself into the heyday of Paris prestige. You know a novel is great when you finish reading and wish the fiction could be true history."
—Sarah McCoy, author of Marilla of Green Gables

"The Paris Hours is a kaleidoscope of a novel: intricately constructed, glittering with color and history, playful, poignant, and a joy to hold in your hands. I was transported, seduced, and ultimately moved by spending this day with George's rich and big-hearted imagination."
—Christopher Castellani, author of Leading Men

"The Paris Hours weaves together the moving tales of four disparate lives in an ending so stunning I was compelled to return to the beginning and read it again. Kudos, Alex George!"
—Nancy Horan, author of Loving Frank

"The Paris Hours explores, in the course of a single day, the loves, sorrows, and secrets of four ordinary people whose lives touch lightly on the more famous of 1920s Paris: Ernest Hemingway, Marcel Proust, Gertrude Stein, and Josephine Baker. This extraordinarily wise and moving novel is one of the loveliest looks at the world's most charming city, and at humanity, that I have read. I hated for it to end."
—Meg Waite Clayton, author of The Last Train to London
Flatiron Books, 9781250307187, 272pp.
Publication Date: May 5, 2020
About the Author
A native of England, Alex George read law at Oxford University and worked for eight years as a corporate lawyer in London and Paris. He has lived in the Midwest of the United States for the last sixteen years. He is the founder and director of the Unbound Book Festival, and is the owner of Skylark Bookshop, an independent bookstore in downtown Columbia, Missouri.

Alex is the author of The Paris Hours, A Good American, and Setting Free the Kites.
1. Of the four interwoven storylines that comprise the novel—Souren's, Guillaume's, Jean- Paul's, and Camille's—did you have a favorite? If so, why?
2. Discuss the epigraph: "For, while the tale of how we suffer, and how we are delighted, and how we may triumph is never new, it always must be heard. There isn't any other tale to tell, it's the only light we've got in all this darkness." Do you agree? How does this novel carry out James Baldwin's directive? 3. Guillaume tells Suzanne that "any street or square in Paris would give the Folies-Bergère a run for its money." How does Paris itself become a character in this book? If you have spent time in Paris, did the portrait ring true? Were you surprised by any aspects of it?
4. Younis tells Souren, "We'll always be from somewhere else, won't we?" In what ways does Souren's Armenian background shape his identity? Do you have to be from a place to belong to it? How does Souren's experience resonate with current debates around immigration?
5. When Suzanne sits for Guillaume, the painting he creates is not of her body but of a cottage in the forest with a door set high on the façade. What did you make of his painting? What resonance does it have throughout the novel?
6. After Suzanne and Guillaume's night together, Suzanne has no interest in seeing him again: "I want to remember us exactly like this. No fights, no disappointments. No broken hearts. Just a perfect memory." Do you empathize with her decision? Is a perfect memory sometimes worth sacrificing a potential relationship?
7. Discuss Jean-Paul's view of the Eiffel Tower: "The combination of first-rate mechanical engineering and such manifest uselessness strikes him as being particularly, deliciously, French." What does he mean? Does that description of French identity ring true with regard to any other characters or events in this novel?
8. Discuss how each of the main characters continues to be pulled back into the past. Proust tells Camille, "The only place where you can regain lost paradises is in yourself." In what ways are the characters' attempts to regain their lost paradises helpful or hurtful?
9. Every day, Souren puts on puppet shows in the Jardin du Luxembourg: "He tells his stories to communicate, to connect with others. . . . The gasps from the audience, the cries of alarm, the applause—this is how he knows he is alive." Do you sympathize with his belief that art requires audience reception to be meaningful? How do other characters' views of art differ in this novel? Discuss the tension between isolation and connection that characterizes the artists' experiences.
10. Although Souren speaks Armenian when he performs puppet shows, his audience can't understand what he is saying. When he overhears two men speaking to one another in Armenian, then, he is deeply affected: "What moved him about the conversation . . . was not hearing his native language spoken, but hearing it understood. That sense of connection is what he misses so badly." What does he mean? Do you agree that there are forms of connection that can only be achieved through one's native language?
11. Jean-Paul remembers one of his grandfather's beatings during his childhood, after he catches him throwing pebbles at swans. He reflects on the severity of the punishment: "It was only after Elodie was born that Jean-Paul understood that it was the ferocity of the old man's love for him that had prompted such severe retribution. Love like that raises the stakes." Does that make sense to you? Are there other instances in this novel where love and cruelty are connected in surprising ways?
12. When Guillaume despairs that he will have to leave Paris without ever learning the truth about his daughter, a priest urges him to find her: "We only get so many chances at happiness. I think we should take every single one of them." What happiness is available to the different characters in this novel? How much agency do they have to pursue it?
13. When Camille learns that Proust wrote down her secret, she is furious: "He was a thief, a

pirate. He plundered other people's lives for his own ends." Do you agree? Are all writers

thieves of a sort? If so, do the ends justify the means?
14. Jean-Paul reflects on Josephine Baker: "All he knows about her is exactly what she wanted him to know. She is the most famous person in Paris, but her celebrity is a mask. That dazzling smile was a suit of armor, hiding her from view." This novel is peppered with

famous historical figures—Baker, Ernest Hemingway, Gertrude Stein, Marcel Proust—yet

they remain on the periphery of the novel, not at its heart. What do you make of that

narrative decision? What does the novel seem to be saying about celebrity?
15. Jean-Paul tells Josephine that "everyone is running toward somewhere": "We're always

gazing toward the horizon, searching for the next adventure. And those who are trapped still

dream helplessly, obsessively." Do you agree? How do the characters in this novel confirm

or contradict his assessment of the human condition?
16. Were you surprised by the twist at the very end of the book? Do you think Camille and

Olivier's secret is understandable? Is it forgivable?
17. What is the effect of setting the entire novel over the course of just one day? What do you

think the future holds for these characters?