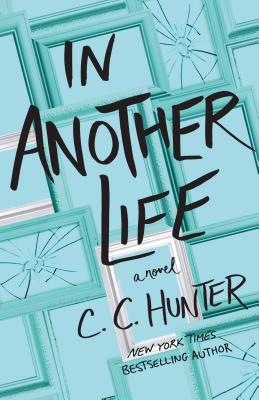 In Another Life (Hardcover)
A Novel
Wednesday Books, 9781250312273, 352pp.
Publication Date: March 26, 2019
Other Editions of This Title:
Digital Audiobook (3/25/2019)
Pre-Recorded Audio Player (4/1/2019)
* Individual store prices may vary.
Description
What would you do if your whole life was a lie and learning the truth could cost you your life?
From New York Times bestselling author of the Shadow Falls series comes C. C. Hunter's new YA thriller about a girl who learns that she may have been kidnapped as a child, and must race to uncover the truth about her past before she winds up a victim.
Chloe was three years old when she became Chloe Holden, but her adoption didn't scar her, and she's had a great life. Now, fourteen years later, her loving parents' marriage has fallen apart and her mom has moved them to Joyful, Texas. Starting twelfth grade as the new kid at school, everything Chloe loved about her life is gone. And feelings of déjà vu from her early childhood start haunting her.
When Chloe meets Cash Colton she feels drawn to him, as though they're kindred spirits. Until Cash tells her the real reason he sought her out: Chloe looks exactly like the daughter his foster parents lost years ago, and he's determined to figure out the truth.
As Chloe and Cash delve deeper into her adoption, the more things don't add up, and the more strange things start happening. Why is Chloe's adoption a secret that people would kill for?
About the Author
C.C. Hunter is the author of the young adult fantasy series Shadow Falls, including the books Born at Midnight and Awake at Dawn. She grew up in Alabama, where she caught lightning bugs, ran barefoot, and regularly rescued potential princes, in the form of Alabama bullfrogs, from her brothers. Today, she's still fascinated with lightning bugs, mostly wears shoes, but has turned her focus to rescuing mammals. She now lives in Texas with her four rescued cats, one dog, and a prince of a husband, who for the record, is so not a frog. When she's not writing, she's reading, spending time with her family, or shooting things--with a camera, not a gun. C.C. Hunter is a pseudonym. Her real name is Christie Craig and she also writes humorous romantic suspense romance novels.
Praise For In Another Life: A Novel…
"Hunter deftly delivers a complicated back-and-forth point of view between Chloe and Cash, building suspense along with a steamy sense of attraction between the two teens." -- Kirkus
"I was addicted from page one!"— New York Times bestselling author PC Cast on This Heart of Mine
"Heartbreaking and heroic. Hunter's characters will leave you breathless and flipping the pages for more."— New York Times bestselling author Kristin Cast on This Heart of Mine