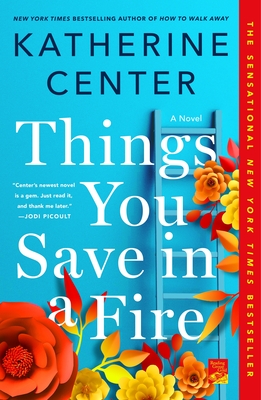 Things You Save in a Fire
A Novel
Paperback

* Individual store prices may vary.
Other Editions of This Title:
Digital Audiobook (8/12/2019)
Mass Market (4/26/2022)
Hardcover (8/13/2019)
Library Binding, Large Print (9/4/2019)
August 2019 Indie Next List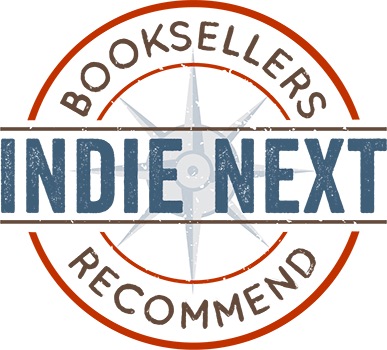 "You will cheer for tough-as-nails firefighter Cassie Hanwell, cry for her, mentally will her on, and celebrate with her at the end.
Things You Save in a Fire
effortlessly captures the realities of modern American women while at the same time radiating a contagious positivity. Reading Katherine Center is your pleasurable antidote for the daily news cycle."
— Jill Hendrix, Fiction Addiction, Greenville, SC
View the List
Description
From the New York Times bestselling author of How to Walk Away comes a stunning new novel about courage, hope, and learning to love against all odds.

Cassie Hanwell was born for emergencies. As one of the only female firefighters in her Texas firehouse, she's seen her fair share of them, and she's a total pro at other people's tragedies. But when her estranged and ailing mother asks her to give up her whole life and move to Boston, Cassie suddenly has an emergency of her own.

The tough, old-school Boston firehouse is as different from Cassie's old job as it could possibly be. Hazing, a lack of funding, and poor facilities mean that the firemen aren't exactly thrilled to have a "lady" on the crew—even one as competent and smart as Cassie. Except for the infatuation-inspiring rookie, who doesn't seem to mind having Cassie around. But she can't think about that. Because love is girly, and it's not her thing. And don't forget the advice her old captain gave her: Never date firefighters. Cassie can feel her resolve slipping...and it means risking it all—the only job she's ever loved, and the hero she's worked like hell to become.

Katherine Center's Things You Save in a Fire is a heartfelt and healing tour-de-force about the strength of vulnerability, the nourishing magic of forgiveness, and the life-changing power of defining courage, at last, for yourself.
St. Martin's Griffin, 9781250622129, 368pp.
Publication Date: July 14, 2020
About the Author
BookPage calls Katherine Center "the reigning queen of comfort reads." She's the New York Times bestselling author of over half a dozen books, including How to Walk Away, Things You Save in a Fire, and What You Wish For. Katherine writes laugh-and-cry books about how life knocks us down—and how we get back up. She's been compared to both Jane Austen and Nora Ephron, and the Dallas Morning News calls her stories, "satisfying in the most soul-nourishing way." Her books have made countless Best-Of lists, including RealSimple's Best Books of 2020, Amazon's Top 100 Books of 2019, Goodreads' Best Books of the Year, and many more. Bestselling author Emily Henry calls her summer 2022 book, The Bodyguard, "a shot of pure joy." The movie adaptation of Katherine's novel The Lost Husband (starring Josh Duhamel) hit #1 on Netflix, and her novel Happiness for Beginners is in production now as a Netflix original starring Ellie Kemper. Katherine lives in her hometown of Houston, Texas, with her husband, two kids, and their fluffy-but-fierce dog.
1. At the start of the story, Cassie pummels a city councilman onstage after he touches her inappropriately. How did you react to that? Did it make you like her more—or put you off? What did you think of that moment once you knew the full story?
2. Cassie spends the early part of the story avoiding a phone call from her mother—which turns out to be a plea for Cassie to move across the country and help her with her health issues. What did you think of Cassie's reluctance to go at the time? What was Cassie afraid of?
3. After the debacle at the awards dinner, Cassie is called into Captain Harris's office, and the captain gives her some pretty intense advice about how to survive in an all-male fire station that doesn't want her there. Could you relate to some of her "rules" for Cassie? Have you ever been in a work situation where you had to monitor your own behavior in similar ways?
4. Cassie's goal when she arrives in Rockport is to do her duty and nothing more. She doesn't want to bond or be friends with her mother, no matter how much her mom might want to. Why do you think Cassie works so hard to keep her mom at arm's length? What's at stake for her?
5. Cassie's captain has warned her that there's one thing she absolutely cannot do in her new firehouse: Date firefighters. Cut to Cassie laying eyes on the dripping-wet rookie on her first day in the firehouse and feeling a powerful attraction to him. As the story progresses, he becomes one of her favorite things about her workday—and, at the same time, the biggest threat to her job. When she goes with him to his parents' anniversary party, she knows she's putting herself in danger. Why does she do that? Is it a total mistake—or is there some wisdom there, too?
6. Cassie is better at firefighting than the rookie is. Nothing fazes her, but he passes out taking blood, goes pale riding out to calls, and throws up after his first fire. What did you think of this dynamic? How is the rookie good for Cassie? How is she good for him?
7. The guys at the fire station have a lot of mixed feelings about Cassie being there, and yet it's not the outright hostility she'd feared. In what ways do their attitudes make things harder? Are there any ways that they help her? It takes them a while to get past their assumptions about her, but it also takes her a while to do the same thing with them. In what ways did the firefighters surprise you?
8. Cassie is a master of physical courage—but her movie to Rockport forces her to explore emotional courage. Diana insists, "Choosing to love—despite all the ways that people let you down, and disappear, and break your heart. Knowing everything we know about how hard life is and choosing to love, anyway . . . That's not weakness, that's courage." How does falling in love with the rookie help Cassie learn about emotional courage? How does falling in love with the rookie impact her relationship with Diana?
9. As cruel as DeStasio is toward Cassie, he's got a tragic story of his own. Why doesn't he want Cassie's forgiveness? Why does Cassie forgive him anyway? Would you have forgiven him? How do you manage forgiveness in your own life?
10. Cassie's dad says, "The best revenge is forgetting," and Cassie says, "The best revenge is marrying a kindhearted guy with a washboard stomach who brings you coffee in bed every morning." What is the best revenge? Does Cassie get her revenge in the end?