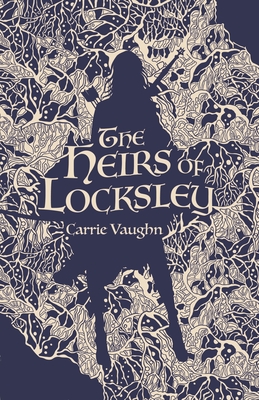 The Heirs of Locksley
Paperback

* Individual store prices may vary.
Description
Carrie Vaughn follows up The Ghosts of Sherwood with the charming, fast-paced The Heirs of Locksley, continuing the story of Robin Hood's children.

"We will hold an archery contest. A simple affair, all in fun, on the tournament grounds. Tomorrow. We will see you there."

The latest civil war in England has come and gone, King John is dead, and the nobility of England gathers to see the coronation of his son, thirteen year old King Henry III.

The new king is at the center of political rivalries and power struggles, but John of Locksley—son of the legendary Robin Hood and Lady Marian—only sees a lonely boy in need of friends. John and his sisters succeed in befriending Henry, while also inadvertently uncovering a political plot, saving a man's life, and carrying out daring escapes.

All in a day's work for the Locksley children...
Praise For The Heirs of Locksley…
"The story is fast-paced and fun, with much of the pleasure lying in the Vaughn's charming and distinct characterizations of the Locksley siblings. Most impressive is Vaughn's handling of the nonverbal Eleanor, who never feels forgotten or left out in scenes. Readers won't have to know much about the Robin Hood legends to be swept up in this quick, entertaining tale." —Publishers Weekly
Tordotcom, 9781250756626, 128pp.
Publication Date: August 4, 2020
About the Author
Carrie Vaughn is best known for her New York Times bestselling Kitty Norville series of novels about a werewolf who hosts a talk radio show for the supernaturally disadvantaged. Her novels include a near-Earth space opera, Martians Abroad, from Tor Books, and the post-apocalyptic murder mysteries Bannerless and The Wild Dead. She's written several other contemporary fantasy and young adult novels, as well as upwards of 80 short stories, two of which have been finalists for the Hugo Award. She's a contributor to the Wild Cards series of shared world superhero books edited by George R. R. Martin and a graduate of the Odyssey Fantasy Writing Workshop. An Air Force brat, she survived her nomadic childhood and managed to put down roots in Boulder, Colorado.