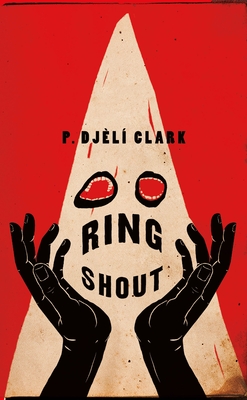 Ring Shout
Hardcover

* Individual store prices may vary.
November 2020 Indie Next List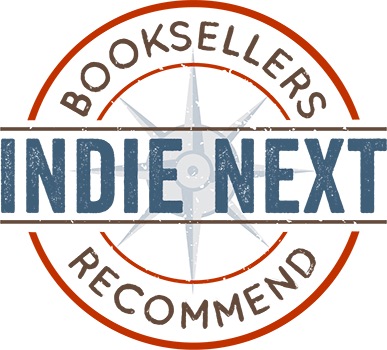 "The emotionally charged, wild ride of
Ring Shout
by P. Djèlí Clark was one I did not want to end. Clark pulled me into the life of Maryse and her band of monster hunters and held me hostage. With beautiful language, deep characters, and a fully immersive world, this story of vengeance and self-forgiveness unfolds. By the end, I was in tears.
Ring Shout
perfectly takes on a dark, violent history, but also an uncertain, terrifying future. Everyone needs to read
Ring Shout
."
— Sophie Giroir, Cavalier House Books, Denham Springs, LA
View the List
Description
Nebula, Locus, and Alex Award-winner P. Djèlí Clark returns with Ring Shout, a dark fantasy historical novella that gives a supernatural twist to the Ku Klux Klan's reign of terror

IN AMERICA, DEMONS WEAR WHITE HOODS.

In 1915, The Birth of a Nation cast a spell across America, swelling the Klan's ranks and drinking deep from the darkest thoughts of white folk. All across the nation they ride, spreading fear and violence among the vulnerable. They plan to bring Hell to Earth. But even Ku Kluxes can die.

Standing in their way is Maryse Boudreaux and her fellow resistance fighters, a foul-mouthed sharpshooter and a Harlem Hellfighter. Armed with blade, bullet, and bomb, they hunt their hunters and send the Klan's demons straight to Hell. But something awful's brewing in Macon, and the war on Hell is about to heat up.

Can Maryse stop the Klan before it ends the world?
Praise For Ring Shout…
"P. Djèlí Clark couldn't write a bad book if he tried. Ring Shout is fantastically fun even as its core is as serious as can be." —Victor LaValle

"A fantastical, brutal and thrilling triumph of the imagination...Clark's combination of historical and political reimagining is cathartic, exhilarating and fresh." —The New York Times

"Once the story picks up, it keeps hitting hard, climbing — no, soaring — to a cinematic finish, with character beats that hit beautifully." —NPR

"A thrilling narrative that mines African folklore, body horror and pulp adventure." —USA Today

"[An] emotional and riveting novella infused with Black folklore and rich friendships." —Buzzfeed

"Ring Shout is a wild ride into America's nightmarish history, a fantastical cross between Ralph Ellison's Invisible Man and Buffy the Vampire Slayer." —Annalee Newitz

"Slyly told and laced with dark humor, this haunting tale pulled me into a richly realized world I didn't want to leave." —Rivers Solomon

"Ring Shout is a fearless punch to the heart and head!" —Jonathan Maberry

"A sublime work of revolutionary body horror." —Sarah Gailey

"Brutal and hopeful, farcical and factual, Ring Shout is a book that speaks to the ridiculous and beastly nature of racism in a story that is difficult to put down." —Justina Ireland

"From the start, Ring Shout explodes into vivid color with a voice that's at once joyous and harrowing." —Bethany C. Morrow

"A thrilling and provocative inferno of a story. One of the most powerful and propulsive pieces of speculative fiction I've read in years." —Tochi Onyebuchi

"Feverishly inventive period adventure…. At once rousing, boisterous, and clever." —Kirkus Reviews, starred review

"Readers will be both captivated and entertained by this fast-paced alternate history, which doubles as a meditation on the all-consuming power of hate and violence." —Publishers Weekly, starred review

"This is a story of Black female power, drawn from both the old and new worlds, a tale that honors the Black American experience in all its complexity, and yet also delivers in its Lovecraftian delight." —Library Journal, starred review

"Clark's latest is set in a visceral world, steeped in historical detail and full of engaging characters, that asks the question, 'Who is to blame for the hate that hate made?'." —Booklist, starred review

"Clark does a brilliant job of grounding his spectacle in a convincing and unnerving portrait of the 1920s South, with a few chilling instances of the real costs of racism. What may be more important is how he does this without forgoing the energetic, almost cheerfully musical celebration of the power of resistance and belief." —Locus

"A smart cultural conversation, awesome characters, empowerment, positivity, and more. Accomplishing so much in such a cohesive, unobtrusive way, while pulling off a solid story with engaging, often really funny dialogue, is nothing less than brilliant. This book is a gift to American culture." —Lightspeed

"[Ring Shout] is a skillful feat of establishing distinctive characters, fleshed-out relationships, multiple set pieces, and exploration of racism and hate in the world, without feeling rushed or underdeveloped. That's a magic trick that makes the KKK's sorcery pale in comparison." —FIYAH

"Simply put, Ring Shout is a brilliant piece of speculative fiction. In just the length of a single novella, Clark presents a history lesson, copious amounts of action and adventure, social commentary that is critically important in the United States today, and all the elements of fantasy one could desire." —Nerd Daily
Tordotcom, 9781250767028, 192pp.
Publication Date: October 13, 2020
About the Author
Born in New York and raised mostly in Houston, P. DJÈLÍ CLARK spent the formative years of his life in the homeland of his parents, Trinidad and Tobago. P. Djèlí Clark is the author of the novellas The Black God's Drums, winner of a 2019 Alex Award from the American Library Association; The Haunting of Tram Car 015; and A Dead Djinn in Cairo. His short story "The Secret Lives of the Nine Negro Teeth of George Washington" (Fireside Fiction) has earned him both a Nebula and Locus award. He is loosely associated with the quarterly FIYAH: A Magazine of Black Speculative Fiction and an infrequent reviewer at Strange Horizons. He currently resides in New England and ruminates on issues of diversity in speculative fiction.