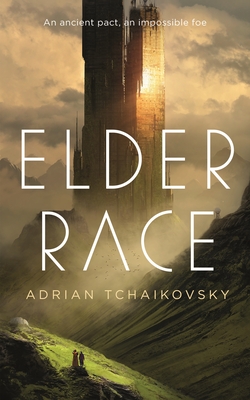 Elder Race
Paperback

* Individual store prices may vary.
December 2021 Indie Next List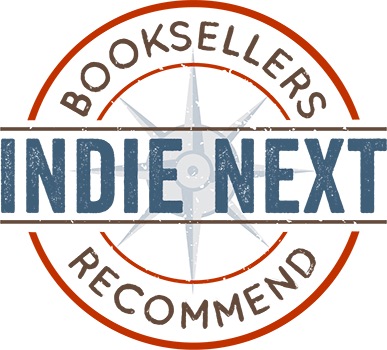 "This smart and snappy novella stitches together a slew of tropes — technology-as-magic, traditional D&D-esque fantasy, alien anthropology — interrogating each element. A rollicking read with intriguing little nuggets of insight."
— Jake Casella Brookins, City Lit Books, Chicago, IL
View the List
Winter 2022 Reading Group Indie Next List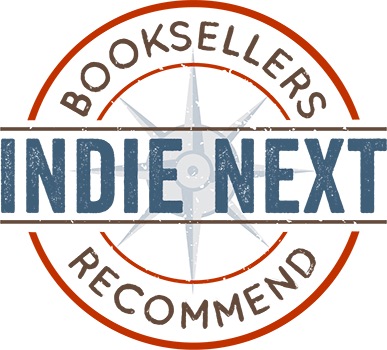 "Anthropologist, or sorcerer? Demon, or alien? This utterly relatable tale of finding one's purpose in the face of depression and anxiety is a must-read for sci-fi fans. It's comic yet touching."
— Lizy Coale, Copper Dog Books, Beverly, MA
View the List
Description
"A Ursula Le Guin-like grace... Ten out of 10." —New York Times


In Adrian Tchaikovsky's Elder Race, a junior anthropologist on a distant planet must help the locals he has sworn to study to save a planet from an unbeatable foe.

Lynesse is the lowly Fourth Daughter of the queen, and always getting in the way.

But a demon is terrorizing the land, and now she's an adult (albeit barely) with responsibilities (she tells herself). Although she still gets in the way, she understands that the only way to save her people is to invoke the pact between her family and the Elder sorcerer who has inhabited the local tower for as long as her people have lived here (though none in living memory has approached it).

But Elder Nyr isn't a sorcerer, and he is forbidden to help, and his knowledge of science tells him the threat cannot possibly be a demon…
Praise For Elder Race…
Shortlisted for the Ursula K. Le Guin Fiction Prize!

An Indie Next Reading Group Selection!

"There's an Ursula Le Guin-like grace to [Tchaikovsky's] storytelling, to the shifting of cadences. Everything about this book suggests deliberate care in uniting epic fantasy's immersive world-building with the sharp, dislocating bursts of high-concept science fiction... Ten out of 10." —New York Times

"[An] epic tale of a land ruled by magic—or the sober record of a world colonized by science...The double vision built into the story works well." —Wall Street Journal

"[A] seamless blend of science fiction and fantasy... Recommended for lovers of portal fantasy, lost colony science fiction, and stories on the border between the two genres" —Library Journal

"Tchaikovsky takes beloved tropes to exciting new places, carried by memorable characters and clever prose. This proves yet again why Tchaikovsky is a master of the genre mash-up." —Publishers Weekly

"Elder Race is a really fun novella, displaying Tchaikovsky's trademark sharp prose and big ideas conveyed in interesting ways." —GrimDark Magazine


More Praise for Adrian Tchaikovsky

"Picking up an Adrian Tchaikovsky book is proof you love your brain and want it to be happy." —John Scalzi

"A great coming-of-age story that careens through a world so vividly realized that you can feel each insect bite and taste every acrid berry. The Expert System's Brother gives you that visceral eek of satisfaction as its pieces come into view then fit together with exacting precision. It's a smart story, smartly told." - Hugo Award winner, John Chu

"I loved it. A bold, vivid story about humanity and the broader universe. Should we mold the universe to suit us? Or should we mold ourselves to suit the universe? Adrian Tchaikovsky keeps these choices in tension, and kept me riveted to the page." - Ramez Naam, author of Nexus on The Expert System's Brother

"Children of Time is a joy from start to finish. Entertaining, smart, surprising and unexpectedly human." - Patrick Ness

"Brilliant science fiction and far out world building" - James McAvoy on Children of Time

"A refreshingly new take on post-dystopia civilizations, with the smartest evolutionary worldbuilding you'll ever read" - Peter F. Hamilton on Children of Time

"A magnificently imaginative space opera." - B&N Sci-Fi & Fantasy Blog on Children of Time
Tordotcom, 9781250768728, 208pp.
Publication Date: November 16, 2021
About the Author
Adrian Tchaikovsky is the author of the acclaimed Shadows of the Apt fantasy series and the epic science fiction blockbuster Children of Time. He has won the Arthur C. Clarke Award, a British Fantasy Society Award, and been nominated for the David Gemmell Legend Award. In civilian life he is a lawyer, gamer and amateur entomologist.