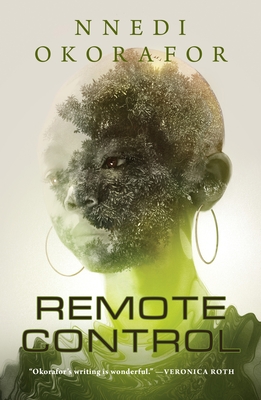 Remote Control
Hardcover

* Individual store prices may vary.
Other Editions of This Title:
Digital Audiobook (1/18/2021)
February 2021 Indie Next List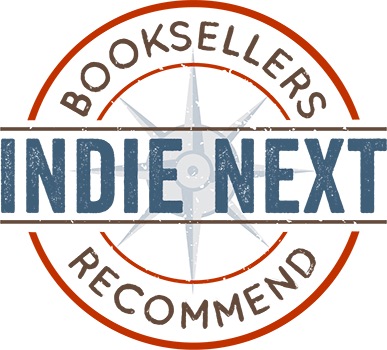 "I have absolutely loved everything Nnedi Okorafor has ever written, and this latest book from her is no exception! Her amazing ability to blend traditional African stories and themes with hardcore science fiction is spectacular. While Sankofa cannot remember her name, she does remember her past as she travels from town to town. Even as a child, she demands respect from the townspeople she interacts with, for she is the Adopted Child of Death. Or is she? Was it an alien device that changed her when she was just a child? Sankofa knows. But she isn't sharing. This mind-blowing science fiction fantasy novella is absolutely glorious, and I can't wait to give it to everyone I know!"
— Annie Carl, The Neverending Bookshop, Edmonds, WA
View the List
Description
An alien artifact turns a young girl into Death's adopted daughter in Remote Control, a thrilling sci-fi tale of community and female empowerment from Nebula and Hugo Award-winner Nnedi Okorafor

"She's the adopted daughter of the Angel of Death. Beware of her. Mind her. Death guards her like one of its own."

The day Fatima forgot her name, Death paid a visit. From hereon in she would be known as Sankofa­­—a name that meant nothing to anyone but her, the only tie to her family and her past.

Her touch is death, and with a glance a town can fall. And she walks—alone, except for her fox companion—searching for the object that came from the sky and gave itself to her when the meteors fell and when she was yet unchanged; searching for answers.

But is there a greater purpose for Sankofa, now that Death is her constant companion?


Winner of the AudioFile Earphones Award (audiobook version).
Praise For Remote Control…
A Nommo Award Finalist!

A Locus Award Finalist!

"Riveting from its opening page... lyrical and compelling." —Essence

"Once again the incomparable Nnedi Okorafor has written a thought-provoking and visionary tale of fantastic Black girl empowerment futurism." —Ms. Magazine

"Episodic and organic, the story winds along with a limber rhythm that allows every rich detail of Sankofa's surreal world to surface. It's a cumulative narrative, a slow burn that builds in emotional urgency even as the scope of Okorafor's worldbuilding bursts into something breathtakingly vast." —NPR

"Thrilling and surprising all the way through." —The New Scientist

"Okorafor's star continues to blaze brightly." —Shelf Awareness starred review

"[Okorafor] has a rare ability to open the reader's mind to various futures while creating complex characters and communities... A captivating world, a tragic tale, and a dangerous future." —Kirkus

"I loved so many things about Okorafor's book. The futuristic details have wit, energy and brilliance, but there is also genuine depth to the narrative: a serene, folktale-ish cadence that feels timeless." —bookreporter

"As the winner of Nebula and Hugo awards, Okorafor has been embraced by the field, and in Remote Control she takes the acclaim and uses it — in an assured manner — to radically undermine the stories that the world tells to manifest its power." —L.A. Review of Books

"A beautiful, sad, enthralling novella set in a futuristic Africa, Remote Control is a refreshing oasis of creativity... I implore you to discover this lovely, captivating story for yourself." —BookPage

"Okorafor builds a stunning landscape of futuristic technology and African culture, with prose that will grab readers from the first sentence." —Library Journal starred review

"This imaginative, thought-provoking story uses elements of the fantastic to investigate the complexities of gender and community outside of a European, colonial imagination. Readers will be blown away." —Publishers Weekly starred review

"Full of emotional depth and resonance, this is beautiful." —The Big Issue

"Narrator Adjoa Andoh captivates listeners with a stunning new sci-fi novella set in a near-future Ghana. Andoh is perfectly in tune with Okorafor's compelling story." —AudioFile

"Bewitching." —The Philadelphia Inquirer

More Praise for Nnedi Okorafor

"Nnedi Okorafor writes glorious futures and fabulous fantasies. Her worlds open your mind to new things, always rooted in the red clay of reality." —Neil Gaiman

"The details of [Nnedi's] world-building—including Binti's rich culture of origin, living spaceships, and maths that read almost like music—are complex and fascinating" —Veronica Roth

"There's more vivid imagination in a page of Nnedi Okorafor's work than in whole volumes of ordinary fantasy epics." — Ursula Le Guin

"Okorafor's writing is even more beautiful than I remember it being in Binti, evocative and sharply elegant in its economy." —NPR on Binti: Home
Tordotcom, 9781250772800, 160pp.
Publication Date: January 19, 2021
About the Author
NNEDI OKORAFOR, born to Igbo Nigerian parents in Cincinnati, Ohio on April 8, 1974, is an author of fantasy and science fiction for both adults and younger readers. Her Tor.com novella Binti won the 2015 Hugo and Nebula Awards; her children's book Long Juju Man won the 2007-08 Macmillan Writer's Prize for Africa; and her adult novel Who Fears Death was a Tiptree Honor Book. She is an associate professor of creative writing and literature at the University at Buffalo.