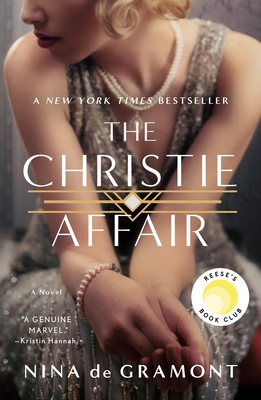 The Christie Affair
A Novel
Paperback

* Individual store prices may vary.
Other Editions of This Title:
Digital Audiobook (1/31/2022)
Hardcover (2/1/2022)
CD-Audio (2/1/2022)
February 2022 Indie Next List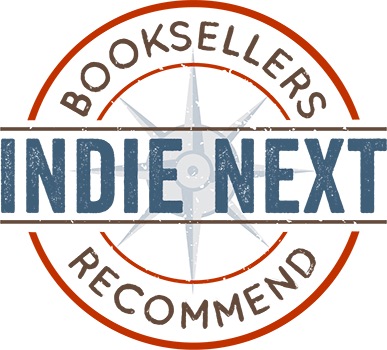 "A fascinating look into the real-life disappearance of Agatha Christie in December, 1926. Told by her husband's mistress, it is a story of love, loss, and revenge. You'll wonder what will happen next when you're not reading it. Excellent!"
— Nona Camuel, CoffeeTree Books, Morehead, KY
View the List
Description
Nina de Gramont's The Christie Affair is a stunning novel that reimagines the unexplained eleven-day disappearance of Agatha Christie that captivated the world.

"Sizzles from its first sentence."––The Wall Street Journal

A Reese's Book Club Pick

Why would the world's most famous mystery writer disappear for eleven days? What makes a woman desperate enough to destroy another woman's marriage? How deeply can a person crave revenge?

In 1925, Miss Nan O'Dea infiltrated the wealthy, rarefied world of author Agatha Christie and her husband, Archie. In every way, she became a part of their life––first, both Christies. Then, just Archie. Soon, Nan became Archie's mistress, luring him away from his devoted wife, desperate to marry him. Nan's plot didn't begin the day she met Archie and Agatha.

It began decades before, in Ireland, when Nan was a young girl. She and the man she loved were a star-crossed couple who were destined to be together––until the Great War, a pandemic, and shameful secrets tore them apart. Then acts of unspeakable cruelty kept them separated.

What drives someone to murder? What will someone do in the name of love? What kind of crime can someone never forgive? Nina de Gramont's brilliant, unforgettable novel explores these questions and more.
Praise For The Christie Affair: A Novel…
A Reese's Book Club Pick

"This story is all about murder and lies and love and discovery. I loved it so much. I could not put it down. I read it in one sitting." - Reese Witherspoon

The Washington Post's List of the Best Thrillers and Mysteries of 2022

A New York Times Bestseller

Goodreads Most Anticipated List 2022

One of the Wall Street Journal's "Best Books of 2022"

"Sizzles from its first sentence." - The Wall Street Journal

"The Christie Affair is an ingenious new psychological suspense novel... richly imagined; inventive and, occasionally, poignant; and about as true-to-life as Christie's own tales." --The Washington Post

"Historical kinda-fiction, a thriller wrapped in romance, mystery, and some fascinating conjecture." --Goodreads

"Ingeniously plotted...gorgeously written" --Shelf Awareness

"The story unfolds in a series of carefully placed vignettes you may find yourself reading and rereading, partly to get the details straight, partly to fully savor the well-turned phrases and the dry humor, partly so the book won't have to end, damn it. Devilishly clever, elegantly composed and structured—simply splendid." --Kirkus (Starred Review)

"The author weaves a clever, highly original, mesmerizing tale filled with strange and unexpected turns and concludes it in an unexpected but wholly satisfying manner. With its superb writing, strong characterizations, and wonderfully imaginative plot, this is a must-read." --Booklist (Starred Review)

"A superior thriller...gripping." --Publishers Weekly

"A meta delight for fans of crime writing, The Christie Affair is a fictional murder mystery woven around the real-life disappearance of Agatha Christie. This enduring conundrum from 1926 is not so much fictionalized as creatively reimagined. Whether you know much about what happened then or not, you'll find this delicious whodunit totally irresistible." --CrimeReads

"The Christie Affair deserves all the hype it's gotten... [It is De Gramont's] most mature and polished work to date, with rounded characters and a smooth-running, steel-trap plot that the author of "The Mousetrap" could admire. Actual historical detail — Sir Arthur Conan Doyle hiring a psychic to locate Agatha — are mixed with authorial invention into a smooth, tasty puree. Lovers of mystery, romance and literary fiction should be equally pleased." --StarNews

"Refreshingly thoughtful and inventive." --Airmail

"[The Christie Affair] unfolds as if it were one of Christie's mysteries, rewarding the reader with the thrill of discovery over and over... And in true Agatha Christie fashion, when all is finally revealed and the full picture comes into focus, the result is unexpected, exhilarating, and enormously satisfying." —Seira Wilson, Amazon Editor

"An accomplished author, de Gramont takes a page from the great mystery writer herself and makes swift work of tying up loose ends as the story reaches its boiling point, leaving readers marvelously entertained and breathlessly connecting the dots." --Shelf Awareness

"The Christie Affair is a genuine marvel. An astonishingly clever novel that manages to be both a deeply satisfying mystery and a profoundly moving story about lost love and the many ways in which grief can shape one's character. Full of unexpected twists and written in beautiful prose, The Christie Affair brilliantly answers a question that has haunted readers for years: What happened to Agatha Christie in the days she was missing? Nina de Gramont takes this thread of a story and weaves it into a rich and vibrant tapestry." -- Kristin Hannah, author of The Four Winds

"The Christie Affair is a pitch-perfect hat trick of a novel, delivering a fascinating glimpse into history, with the sensational and unexplained disappearance of Agatha Christie, a layered and completely satisfying murder mystery, and a moving, emotional rendering of love, loss, revenge and redemption—all with effortlessly stunning prose. I loved every page, and will be recommending this to everyone I know!" -- Paula McLain, author of The Paris Wife and When the Stars Go Dark

"This novel about the 11-day disappearance of Agatha Christie, told from the point of view of Christie's husband's mistress, is such a delight: intriguing, fast-paced, and elegantly written. Nina de Gramont takes you on an adventure through the English countryside with as many twists and turns as, well, an Agatha Christie novel. The unlikely alliances, complex motivations, and jaw-dropping surprises will keep you riveted until the very last page." -- Christina Baker Kline, author of Orphan Train and The Exiles

"Dare I admit I haven't read any Agatha Christie or know about her disappearance? I feared this might somehow diminish The Christie Affair for me. But Nina de Gramont's skillful storytelling is exceeded only by her tenderness for her characters, and I was swept up, turning the pages and savoring them, too. This is a cracking good read!"-- Therese Fowler, author of A Good Neighborhood

"Immersive, reflexive and propulsive, The Christie Affair is an extremely impressive literary novel which reveals its hidden themes and secrets through a narrative dance brilliantly done. This tale of two very different women who want the very same things in life forges surprising bonds both with its characters and the reader, deliciously subverting our notions of what makes a heroine, mother, writer and wife." -- Natalie Jenner, author of The Jane Austen Society

"The Christie Affair is my favorite kind of story: a fresh take on a real-life event, layered with mystery and filled with breath-taking plot twists. Toss in the windswept English countryside and a tragic past, and I'm done for. Nina de Gramont's novel shines on so many levels, it's hard to keep count: as an ode to Agatha Christie's legacy, as a dashing love story, and as a tribute to complicated, determined women. Magnificent."
--Fiona Davis, author of The Lions of Fifth Avenue

"I read in a single sitting The Christie Affair by Nina de Gramont, who weaves a captivating tale around the real life disappearance of mystery writer Agatha Christie from the point of view of her husband's lover. The story combines dark pasts, dangerous liaisons and unforeseen twists into a masterful work reminiscent of one of Christie's enigmatic works. The Christie Affair is both enthralling and beguiling, and will keep readers guessing until the very last page." -- Pam Jenoff, author of The Lost Girl of Paris

"Rooted in fact and reason but charged throughout with emotion and imagination, this is an extraordinary murder mystery novel that dares to invoke the spirit of Dame Christie and succeeds. " --CriminalElement
St. Martin's Griffin, 9781250792631, 400pp.
Publication Date: February 7, 2023
About the Author
Nina de Gramont is a professor of Creative Writing at University of North Carolina, Wilmington. She is the author of THE LAST SEPTEMBER (Algonquin 2015) as well as several Young Adult novels.