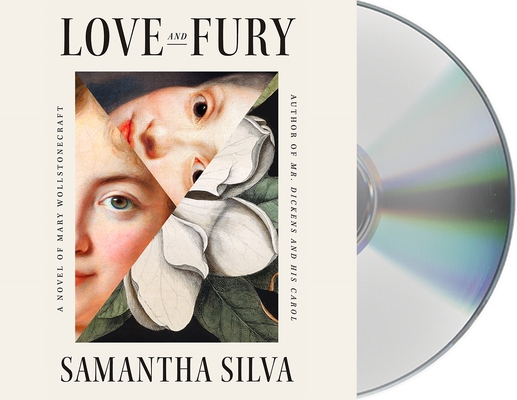 Love and Fury
A Novel of Mary Wollstonecraft
CD-Audio

* Individual store prices may vary.
Other Editions of This Title:
Hardcover (5/25/2021)
Paperback (2/22/2022)
Description
From the acclaimed author of Mr. Dickens and His Carol, a richly-imagined reckoning with the life of another cherished literary legend: Mary Wollstonecraft – arguably the world's first feminist

August, 1797. Midwife Parthenia Blenkinsop has delivered countless babies, but nothing prepares her for the experience that unfolds when she arrives at Mary Wollstonecraft's door. Over the eleven harrowing days that follow, as Mrs. Blenkinsop fights for the survival of both mother and newborn, Mary Wollstonecraft recounts the life she dared to live amidst the impossible constraints and prejudices of the late 18th century, rejecting the tyranny of men and marriage, risking everything to demand equality for herself and all women. She weaves her riveting tale to give her fragile daughter a reason to live, even as her own strength wanes. Wollstonecraft's urgent story of loss and triumph forms the heartbreakingly brief intersection between the lives of a mother and daughter who will change the arc of history and thought.

In radiant prose, Samantha Silva delivers an ode to the dazzling life of Mary Wollstonecraft, one of the world's most influential thinkers and mother of the famous novelist Mary Shelley. But at its heart, Love and Fury is a story about the power of a woman reclaiming her own narrative to pass on to her daughter, and all daughters, for generations to come.

A Macmillan Audio production from Flatiron Books

"Astonishing and groundbreaking. Silva's Wollstonecraft is one of the most complex, kind and endearing characters in recent historical fiction, simultaneously strong and heartbreakingly vulnerable. A provocative, inspiring and timely novel, Love and Fury chronicles not only a great historical figure but, just as movingly, a woman, wife and mother who learns to find love and home within herself." —Natalie Jenner, bestselling author of The Jane Austen Society
Macmillan Audio, 9781250804358
Publication Date: May 25, 2021
About the Author
Samantha Silva is the author of the novels Love and Fury and Mr. Dickens and His Carol, and a screenwriter who has sold projects to Paramount, Universal, and New Line Cinema. She lives in Boise, Idaho.

Ellen Potter is the author of books including The Kneebone Boy, Slob, Pish Posh, and Olivia Kidney. With Anne Mazer she is also the author of Spilling Ink: A Young Writer's Handbook. Potter grew up in a high-rise apartment building in New York City's Upper West Side, where she exercised her early creativity by making up stories about the neighbors she saw on the elevator. When she was 11 years old, she realized all the best books were written for people her age, and so she decided to become a children's book author. She studied creative writing at Binghamton University, and then worked many different jobs while continuing to write. She was a dog groomer, construction worker, art teacher, and waitress. She lives in upstate New York with her husband, son and a motley assortment of badly behaved animals.