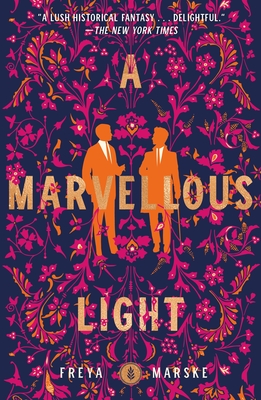 A Marvellous Light (The Last Binding #1)
Paperback

* Individual store prices may vary.
Other Editions of This Title:
Digital Audiobook (11/1/2021)
Hardcover (11/2/2021)
November 2021 Indie Next List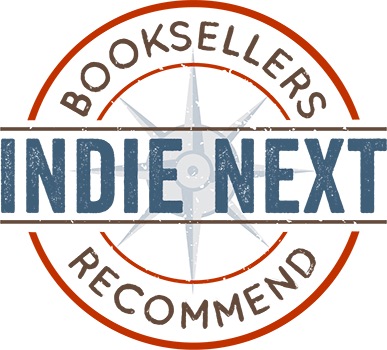 "What could be better than a secret magical society in Edwardian England combined with mystery, intrigue, and romance? Turns out, nothing at all! Fans of
Red, White & Royal Blue
and
Witchmark
will absolutely enjoy this debut from Freya Marske."
— Max Ruthless, Foggy Pine Books, Boone, NC
View the List
Description
An International Bestseller!
Winner of the 2022 Romantic Novel Award in Fantasy!
Locus Award Finalist!

An Indie Next pick and LibraryReads pick—with four starred reviews!
A Best of 2021 Pick for NPR | Amazon | Kobo | Barnes & Noble

Red, White & Royal Blue meets Jonathan Strange & Mr Norrell in debut author Freya Marske's A Marvellous Light, featuring an Edwardian England full of magic, contracts, and conspiracies.

Robin Blyth has more than enough bother in his life. He's struggling to be a good older brother, a responsible employer, and the harried baronet of a seat gutted by his late parents' excesses. When an administrative mistake sees him named the civil service liaison to a hidden magical society, he discovers what's been operating beneath the unextraordinary reality he's always known.

Now Robin must contend with the beauty and danger of magic, an excruciating deadly curse, and the alarming visions of the future that come with it—not to mention Edwin Courcey, his cold and prickly counterpart in the magical bureaucracy, who clearly wishes Robin were anyone and anywhere else.

Robin's predecessor has disappeared, and the mystery of what happened to him reveals unsettling truths about the very oldest stories they've been told about the land they live on and what binds it. Thrown together and facing unexpected dangers, Robin and Edwin discover a plot that threatens every magician in the British Isles—and a secret that more than one person has already died to keep.
Praise For A Marvellous Light (The Last Binding #1)…
An International Bestseller!
Winner of the 2022 Romantic Novel Award in Fantasy!

An Indie Next pick and LibraryReads pick—with four starred reviews!
A Best of 2021 Pick for NPR | Amazon | Kobo | Barnes & Noble

"Freya Marske has done something special with A Marvellous Light. . . . The prose is sublime, the world-building top-notch, and the magic system is fascinating and unique. But what made me the happiest is how delightfully queer this story is. Robin and Edward have my whole heart, and I adored watching their relationship blossom. In the end, I can give no higher praise than this: I wish this world that Marske has created was real."—TJ Klune, New York Times and USA Today bestselling author of The House in the Cerulean Sea

"Mystery! Magic! Murder! Long looks full of yearning! This book is a confection, both marvelous and light."—Alix E. Harrow, New York Times and USA Today bestselling author of The Once and Future Witches

"A delightful book, with richly developed characters rooted in family dynamics and period flavor. It manages the remarkable trick of introducing a trilogy while being satisfying in its own right, leaving plenty to explore in future volumes while completing a complex story in this one."—New York Times Book Review, Amal El-Mohtar

"This brilliant debut, blending romance, adventure and whodunnit, is told with real panache and elegance."—Daily Mail

"Sensual erotic scenes, an intriguing magic system, and a puzzling mystery combine to make this novel a wonder. Fans of C.L. Polk's Witchmark, period queer novels, and creative fantasy will all clamor for more."—Publishers Weekly, *Starred Review*

"Marske's debut is a delightful blend of Edwardian fantasy and romance, with enough twists and questions to have readers clamoring for the next in the planned series."—Library Journal, *Starred Review*

"This trilogy opener is sure to capture the hearts of romance and fantasy readers alike."—Booklist, *Starred Review*

"Robin and Edwin's relationship anchors the narrative, and the way that they challenge and question and then accept each other is captivating. Marske deftly contrasts the couple's affection with the stuffiness of the world that surrounds them, making their love all the more relevant."—BookPage, *Starred Review*

"That sublime prose! Her astonishing gift for imagery! And, of course, her bountiful and endless talent for writing some extremely sexy scenes. A Marvellous Light is all that and more. Perfect."—Jenn Lyons, author of The Ruin of Kings

"Freya Marske's A Marvellous Light is an absolute delight. I was caught from the very beginning by the compellingly realized characters, the gorgeous and deadly magical world, and the fascinating mystery. If you ever wished Downton Abbey was sharper-edged and full of magic, this is the book for you."—Kat Howard, author of An Unkindness of Magicians

"This romantic fantasy is full of fascinating world-building, layers upon layers of delicious magic, and characters I adored. I want to spend so much more time in this alternate England's enchanted libraries and sinister hedge mazes! The whole experience was a delight."—Stephanie Burgis, author of Snowspelled

"A gripping story, told in precise and sensual language, with the kind of characters that make you want a spin-off book for even the ones you've barely met. Magic, romance, and mayhem in a beautifully decorated—and occasionally actively dangerous—Edwarian setting."—Malka Older, author of Infomocracy

"A completely enchanting story that sweeps you into a world of art and romance. Marske is an extraordinary talent who writes compelling characters, entertainingly awful families, and love stories like nobody else."—Everina Maxwell, author of Winter's Orbit

"Romantic in the best way, funny, sharp, sexy, fantastical. Prepare to fall in love with the gorgeous Edwardian setting, the sizzling character dynamics, and the murderous enchanted hedge maze."—Emily Tesh, author of Silver in the Wood

"A charming, lovingly crafted adventure full of peril, romance and wit, illuminated by sparkling turns of phrase and a pervasive sense of humour."—A. K. Larkwood, author of The Unspoken Name

"Freya's prose is so splendid that merely reading it makes me feel like I've been filled to the brim with champagne bubbles. A Marvellous Light has everything you could ever want from a book—beautiful descriptions, expertly woven worldbuilding, queer kissing, sexual tension in a library, quite a lot of William Morris wallpaper. . . . This book is brilliant on every level. It is wondrous. It is, if you will excuse a small joke, marvellous."—Alexandra Rowland, author of A Conspiracy of Truths

"Equal parts fantasy, mystery and romance—with bonus murderous garden features—A Marvellous Light heralds a strong new voice in science fiction and fantasy."—Sam Hawke, author of City of Lies

"A magical world of exquisite refinement, where peril skims beneath manners, interiors bespeak both faultless taste and deadly secrets, and the sexual tension crescendos until it literally makes sparks fly. A dazzling debut."—Shelley Parker-Chan, author of She Who Became the Sun

"A perfectly cozy, fantastical (and quite horny) read that mixes gay Edwardian romance with a heavy dose of magic."—Polygon

"A Marvellous Light is a fun read filled with beautiful prose, a dangerous quest, a wonderfully unique system of magic, engaging main characters and complex relationships."—The Michigan Daily
Tordotcom, 9781250831798, 400pp.
Publication Date: October 18, 2022
About the Author
Freya Marske is the author of A Restless Truth and A Marvellous Light, which was an international bestseller and won the Romantic Novel Award for Fantasy. Her work has appeared in Analog and has been shortlisted for three Aurealis Awards. She is also a Hugo-nominated podcaster, and won the Ditmar Award for Best New Talent. She lives in Australia.