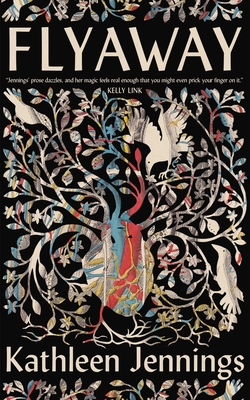 Flyaway
Paperback

* Individual store prices may vary.
Other Editions of This Title:
Digital Audiobook (7/27/2020)
Hardcover (7/28/2020)
August 2020 Indie Next List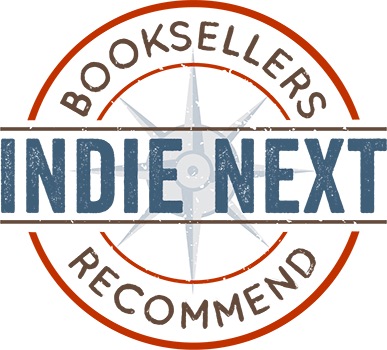 "I've never read anything quite like this book. The prose is confident—it's like an iron backbone on which strange and beautiful flowers grow. Jennings' use of syntax is utterly unique. Words that should bump and snap at each other instead morph and burst into unforgettable sentences. This is a... fairy tale? An allegory? A murder mystery? I'm not entirely sure. It doesn't matter. Trying to categorize this wonderful novel would be like putting a unicorn into a horse box. It wouldn't fit and the horn would shatter the wood. Best to leave it unbound and wild, admire it for what it is, and wonder at what it's not."
— Aimee Keeble, Main Street Books (NC), Davidson, NC
View the List
Description
A 2021 World Fantasy Award Finalist!

A 2020 Crawford Award Finalist

An Indie Next Pick!

Named a Best of 2020 Pick for NPR

Transformation, enchantment, and the emotional truths of family history teem in Kathleen Jennings' stunning debut, Flyaway.

"Kathleen Jennings' prose dazzles, and her magic feels real enough that you might even prick your finger on it."—Kelly Link

"An unforgettable tale, as beautiful as it is thorny." —The New York Times Book Review

In a small Western Queensland town, a reserved young woman receives a note from one of her vanished brothers—a note that makes her question memories of their disappearance and her father's departure.

A beguiling story that proves that gothic delights and uncanny family horror can live—and even thrive—under a burning sun, Flyaway introduces readers to Bettina Scott, whose search for the truth throws her into tales of eerie dogs, vanished schools, cursed monsters, and enchanted bottles. Flyaway enchants you with the sly, beautiful darkness of Karen Russell and a world utterly its own.
Praise For Flyaway…
A 2021 World Fantasy Award Finalist!

A 2020 Crawford Award Finalist

An Indie Next Pick!

Named a Best of 2020 Pick for NPR

"An unforgettable tale, as beautiful as it is thorny." —The New York Times Book Review

"A superbly told tale of folklore-infused fantasy, full of rising dread, set in a sharply observed Australian outback town."—Garth Nix

"[Flyaway] will leave you feeling deeply satisfied." —Washington Independent Review of Books

"Katheleen Jennings' writing is highly poetic and her imagery superb... [and contains] revelations that even the most seasoned genre reader won't see coming. More like this, please." —Rue Morgue

"A fairytale wrapped about in riddles and other thorny bits of enchantments and stories, but none of them quite like any you've heard before. Kathleen Jennings' prose dazzles, and her magic feels real enough that you might even prick your finger on it."—Kelly Link

"Half mystery, half fairy tale, all exquisitely rendered and full of teeth."—Holly Black

"Flyaway is a novel that knows any story is only as truthful as the person who tells it; that the tale itself survives as a parasite does, jumping from person to person and host to host."—Australian Book Review

"In spellbinding, lyrical prose Jennings lulls readers into this rich, dreamlike world. Lovers of contemporary fairy tales will find this a masterful work."—Publishers Weekly, starred review

"Achingly gorgeous. . . . As tangled and densely interwoven as a tuft of dusty fur snagged on a barbed wire fence, Jennings' debut novella is both deeply indebted to the Australian gothic tradition and vibrantly, bewitchingly itself. A dark, delicious shrike's feast of a fairy tale."—Brooke Bolander

"Brilliant light washes through these pages, a perfect foil for the novella's shadowy, all-too-serious battles of class, community and family. Sly visitations from imported, half-naturalised folklore add further layers of mystery and wonder to a more-than-magical tale of history's grip, the land's memory, and the harm we cannot help but do to ourselves and each other."—Margo Lanagan

"I love the imagery, the atmosphere, the incredible tactile quality of the world as described, the structure. . . . Some of the best prose I've ever read."—Smart Bitches, Trashy Books

"A darkly enchanting and unexpected tale. A gothic Alice in Wonderland meets Picnic at Hanging Rock. With Flyaway Jennings takes old threads and weaves them into something new and exciting."—Angela Slatter

"I feel as if a very new voice has whispered a very old secret in my ear, and I'll never be able to un-hear it. Nor will I ever want to."—C. S. E. Cooney

"Shirley Jackson Down Under: a brooding, bruising fairy tale about blood and history and sharp-toothed things waiting in the woods. I loved it."—Alix E. Harrow

"I finished [Kathleen Jenning's] Flyaway last night and haven't been able to start anything new yet because I don't want to leave that lush creepiness behind."—Sarah Pinsker

"An exquisite gem of a book, a story which hoards its secrets and reveals its answers slowly, patiently, rewarding the reader who's willing to go on a strange and haunting journey. . . . Subtly sinister and utterly, utterly magical."—Grimdark Magazine

"Jennings's debut novella is pure, poetic Australian gothic, filled with haunting emotions, fairy-tale action, and sharp prose."—Library Journal

"A deliciously mysterious Gothic fairy tale wrapped in elegantly descriptive prose."—Booklist

"Part ghost story, part murder mystery and part fairy tale, Flyaway feels like a perfect combination of all Jennings' experiences and imagination."—Book Page

"An entrancing and unforgettable debut."—The Southern Bookseller Review

Tordotcom, 9781250875327, 176pp.
Publication Date: April 25, 2023
About the Author
Kathleen Jennings lives in Brisbane, Australia. She was raised on a cattle property in Western Queensland. Since shedid most of her schooling by Distance Education/School of the Air (Royal Flying Doctor radio and all), she was able to get through a lot of books when she was meant to be doing her schoolwork. Her parents did not stop this.

Her short fiction has appeared in journals such as Lady Churchill's Rosebud Wristlet and Eleven Eleven Literary Journal, and in anthologies from Candlewick Press, FableCroft Publishing and Ticonderoga Publications, among others. She won a Ditmar Award for Best Short Story ("A Hedge of Yellow Roses") and her stories have been included in Primes' The Year's Best Science Fiction and Fantasy 2015 and Ticonderoga's The Year's Best Australian Fantasy and Horror 2015. Flyaway is her debut novella. She is currently an MPhil candidate in creative writing at the University of Queensland, specialising in Australian Gothic Literature.

She is also an illustrator: her art has appeared on many books (including two for Tor.com), has been nominated three times for the World Fantasy Awards and has won a number of Ditmars.