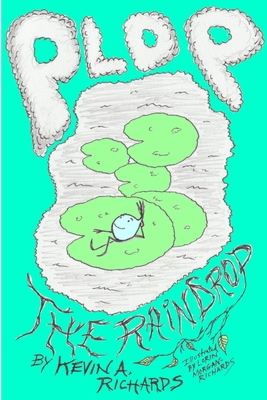 Plop the Raindrop (Paperback)
Lulu.com, 9781257876853, 70pp.
Publication Date: November 11, 2013
* Individual store prices may vary.
Description
Plop is a raindrop new to the pond. There he meets a mentoring miserly molecule and falls spout over droplet in love for a lily pad. One day, his idyllic world is turned upside down and Plop is forced to leave his life among the cool calm waters of comfort and brave best what lies before him. Plop's travels carry him from forest marsh and sewer drains to faucet spouting and ocean waves. Along the way, Plop must confront vaporous specters, sucking storm drains, a dreaded pair of lips, and the hustle and bustle of the open sea. Will Plop ever return again to the cool waters he once called home? Plop the Raindrop is a seussian sanguine poem of love, life, and loss from the perspective of an anthropomorphized water droplet thirsting for a wave to call home. Featuring 10 illustrations by Lorin Morgan-Richards.